Events calendar
5 October
5 October 1992
In 1992 Nazarbayev took the initiative to convene the CICA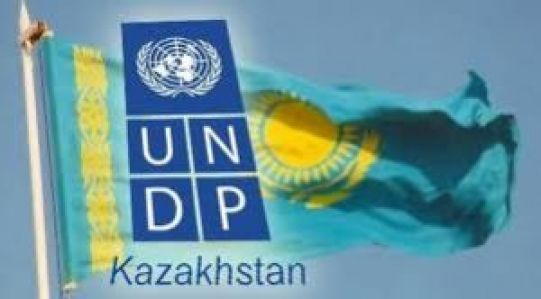 The idea of ​​convening the CICA was first announced by the President of the Republic of Kazakhstan Nursultan Nazarbayev at the 47th session of the UN General Assembly, October 5, 1992 In contrast to other regions of the world, at that moment in Asia did not have such structure, as earlier attempts to create a not successful. The initiative has received support from a number of Asian countries that have seen that such a structure is the order of the day
5 October 1991
In 1991 Party of People's Congress of Kazakhstan was established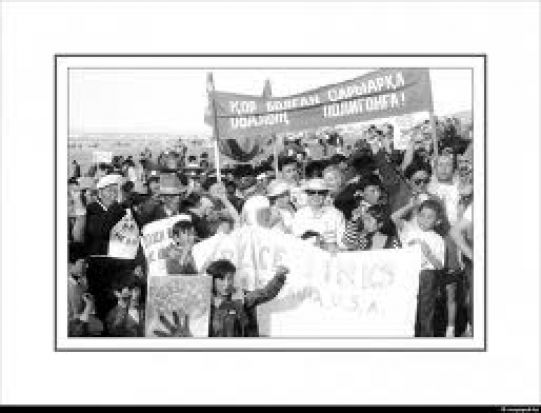 Party of People's Congress of Kazakhstan . Was established at the Founding Congress of the October 5, 1991 . Party officially registered with the Ministry of Justice December 31, 1991 .
Founded and grew out of the PCK movement Nevada -Semipalatinsk . Thanks to the popularity of this movement , the party has found many supporters. The main goal of the party is to create a humane and democratic society , independent legal unitary state - the Republic of Kazakhstan and the highest value is recognized person . His political party to consider coming to power by parliamentary means .
PCK  has an extensive regional network , which presents 18 regions of Kazakhstan ( except for the West Kazakhstan ) . The party does not have a fixed membership.
In the election platform of the party PCK has left its old slogan: "For the dignity of Kazakhstan ", " No matter who won , just not to lose Kazakhstan ", " The political education of the masses ." In its economic policy of the PCK  is committed to the ideas of creating the legal conditions for the development of modern social market economy , the main element of which is PRODUCTION . PCK  stresses the need for a phased, gradual privatization of enterprises owned by the state , as well as collective and public property .
NCC was the party nominated 23 candidates for elections to the Majilis and 10 people from the movement Nevada -Semipalatinsk . 2 persons were elected .
5 October 2012
In 2012 Foundation of The Central Communications Service of the RK was established
The Central Communications Service (CCS) was established to improve the transparency of The Office of President Nazarbayev and the Government of Kazakhstan.
Our task is to work with the media to provide information to the public and to strengthen the feedback mechanisms between state bodies and the general public, here in Kazakhstan and overseas.
Through this website, CCS will provide the public with information about activities and news related to the President and Government programs. This will include briefings about official events and information about the activities of President Nazarbayev and other Government Ministers.