Kabanbai Batyr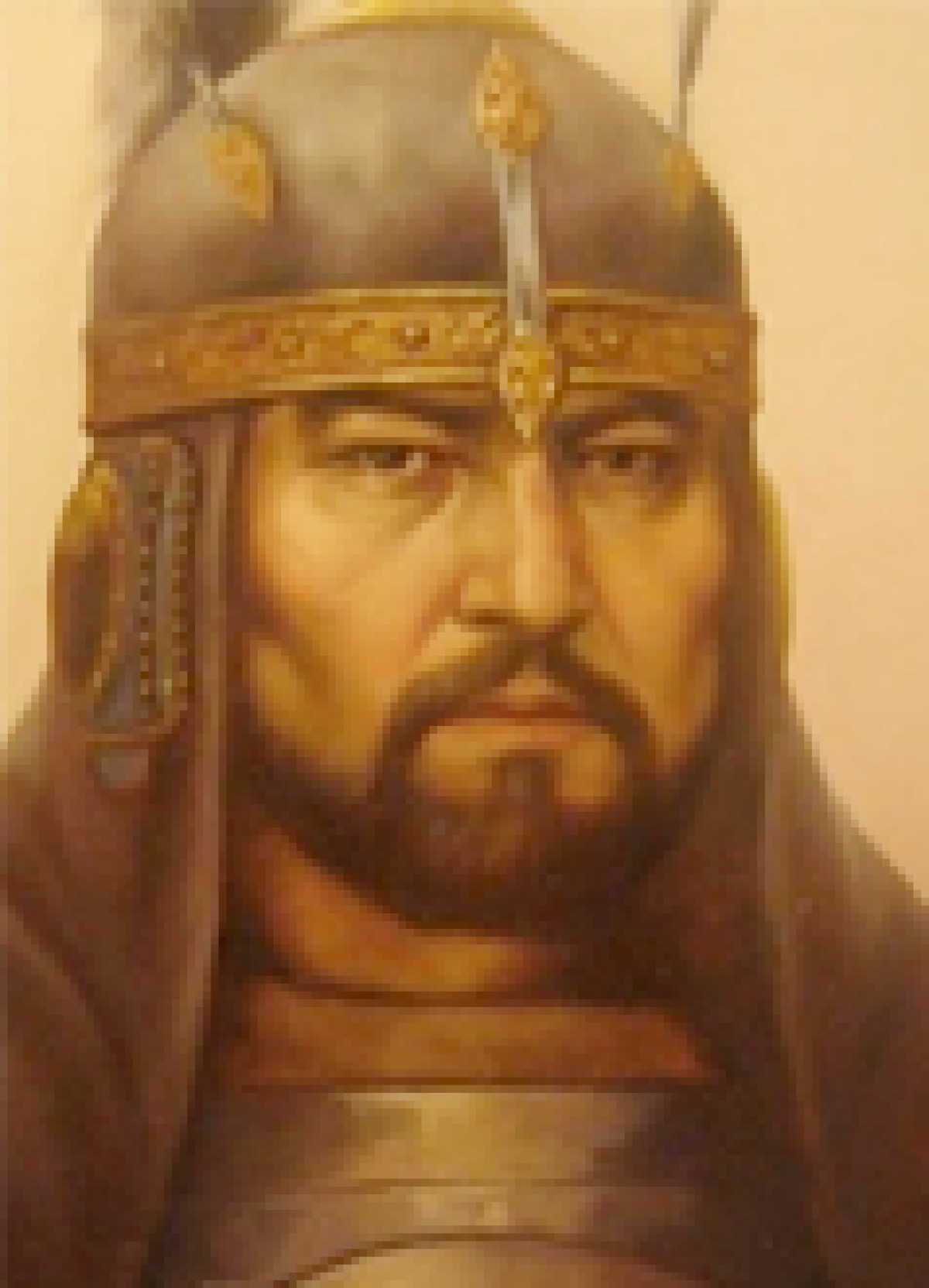 Kabanbai - one of the commanders who participated directly in the fight against Jungar invaders. The people called him Karakerey Kabanbai.
Kabanbai Kozhakululy, Karakerey Kabanbai, Daraboz - famous Kazakh warrior, real name - Yerasyl. One of the commanders directly involved in the fight against Jungar invaders. The people called him Karakerey Kabanbai: going from a branch of the tribe bayzhigit karakerey kind Naiman. When he was 7 years old, from the hands Jungars father died, and in 16 years - older brother. 16-year-old Yerasyl made their way into the enemy camp, found djungars who killed his brother and killed him as revenge for his brother. After 5-6 years, he lived with his sister in Meruert Zaysan. Here he took out of the wild boar, attacking horses, for which he was nicknamed "Wild boar warrior."
In 1717, distinguished himself in the battle of Ayaguz, he was called now Kabanbai warrior. In 1723 he took part in the protection of Turkestan in 1726 in Bulantinskom battle in 1730 - in Anyrakay-Alakol battle later under Shyngystau on the banks of the Irtysh. So Kabanbai became one of the brave men Abylaikhan.
In 1741, after a battle near Shaganskogo Shyngystau when he broke into the midst of enemies on a white horse, he was nicknamed Daraboz. In 1751, the Arch of the Southern Kazakhstan made a military campaign Hanbaba (the eldest son of the Sultan of Barack). Joining forces with the wars of the Great Horde, they were released from Jungars neighborhood of the Syr Darya, Shymkent, Sairam, Tashkent, Tashkent they helped Tole come to power. In the neighborhood Chirchic released prisoners Karakalpaks who drove to Dzungaria. In the middle of the XVIII century, the struggle for power Sultan Khan's younger Barack killed Juz Abilhayyra. Kabanbai warrior sultan accused of murdering Barack Abilhayyra and prevented him fit in with Dzhungarian Khanate. Since Kabanbai become influential not only zhuz average, but in younger zhuz.
Use of materials for publication, commercial use, or distribution requires written or oral permission from the Board of Editors or the author. Hyperlink to Qazaqstan tarihy portal is necessary. All rights reserved by the Law RK "On author's rights and related rights". To request authorization email to
or call to 8 (7172) 57 14 08 (in - 1164)