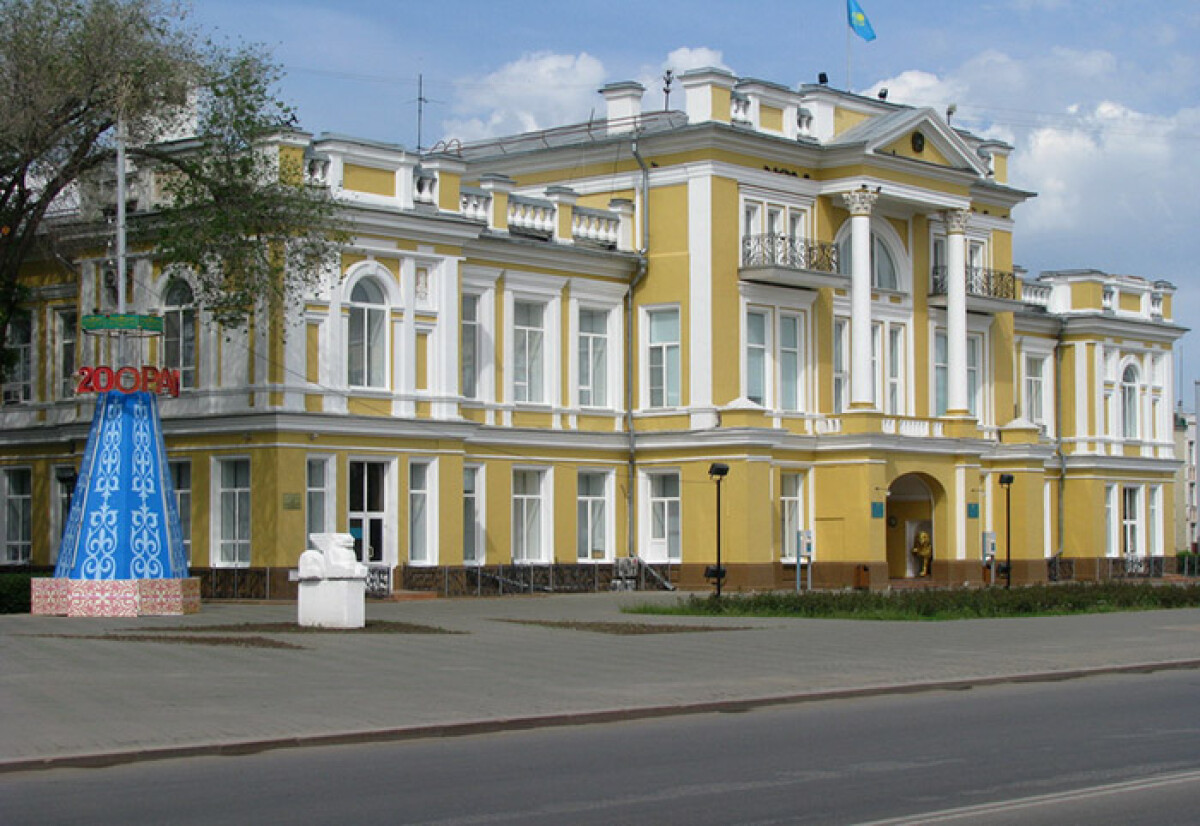 Once in the building of akimat (regional executive authority) of the West Kazakhstan region in the city of Uralsk the Russian commerce and industry bank, constructed in 1904, was located.
The monument of architecture of the 19th century is on the same place, only now this area is called not Turkestan, but named after great thinker Abay.
Before revolution in this three-storey building there was the Russian commerce and industry bank. The first floor — basement, the second almost at the same level with the sidewalk for shops and the third — for bank and the exchange. From the left of a main entrance — notary office, on the right side — shop.
At the front, before the entrance, between columns there are figures of lions. On the right side there is the figure of lion leaning on the coat of arms of the Uralsk Cossack Army, on the left side with the coat of arms of the Uralsk region. The building was built in Renaissance style, made of stone and iron, and façade was made of white bricks.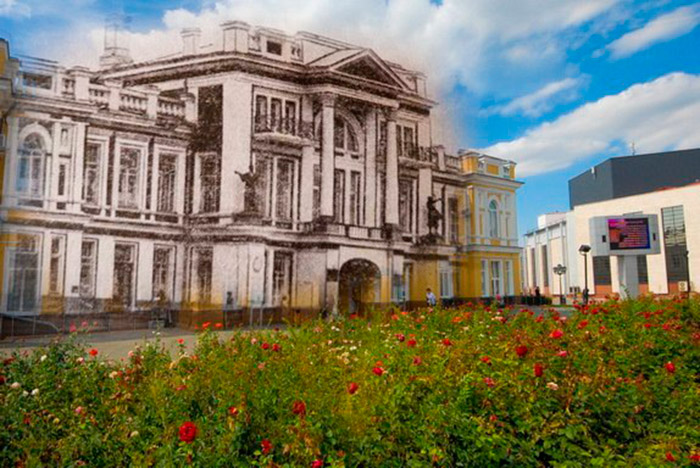 The project of the building of bank belongs to the architect A. Bunkin. Data, which show that all shod design of the structure, was made by the master of cold forging P. Laptishkin, and construction was led by the famous railway builder N. Rayevsky, who came from Moscow.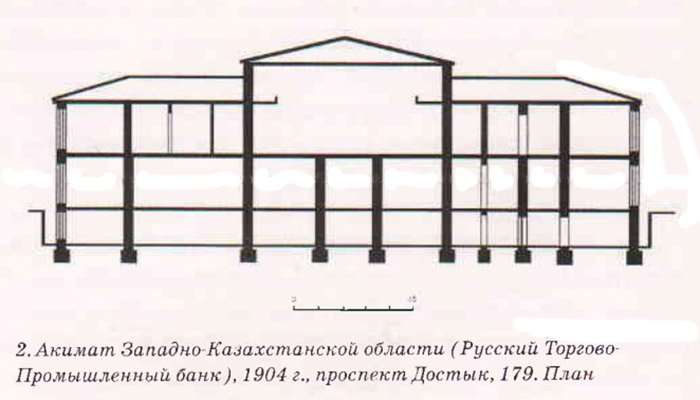 The building of the bank on perimeter was surrounded by an openwork fencing of decorative ditch. The rich modelled and color plastic of a facade was organically combined with refined grids of balconies. The snap of the building was the portal pushed forward decorated with columns with sculptures. Citizens called commercial bank «white bank». In the building of bank there were a pharmaceutical shop of Kompaneyts, shop of the merchant R. Funk, hairdresser's Gryaznov, commercial teahouse, restaurant, the exchange hall and the apartment of the bank manager.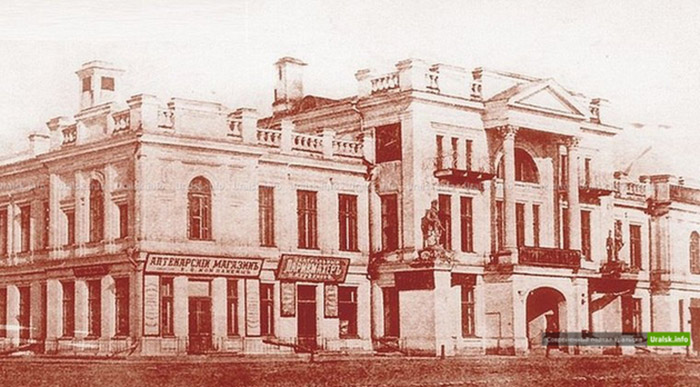 After revolution of 1917, city and regional Councils of working, soldier's and Cossack deputies located at the building of commercial bank. In 1919 in the building I accommodated to sponges of RCP (b) and provincial committee of Komsomol. For many years the Ural regional council of deputies of workers worked here.
Now an akimat of the West Kazakhstan region locates in this historical building.
Material provided by Uralsk.info
Please, send your materials, articles and photos of buildings which are historical, cultural and architectural monuments of your city: kaz.ehistory@gmail.com
Use of materials for publication, commercial use, or distribution requires written or oral permission from the Board of Editors or the author. Hyperlink to Qazaqstan tarihy portal is necessary. All rights reserved by the Law RK "On author's rights and related rights". To request authorization email to
or call to 8 (7172) 57 14 08 (in - 1164)