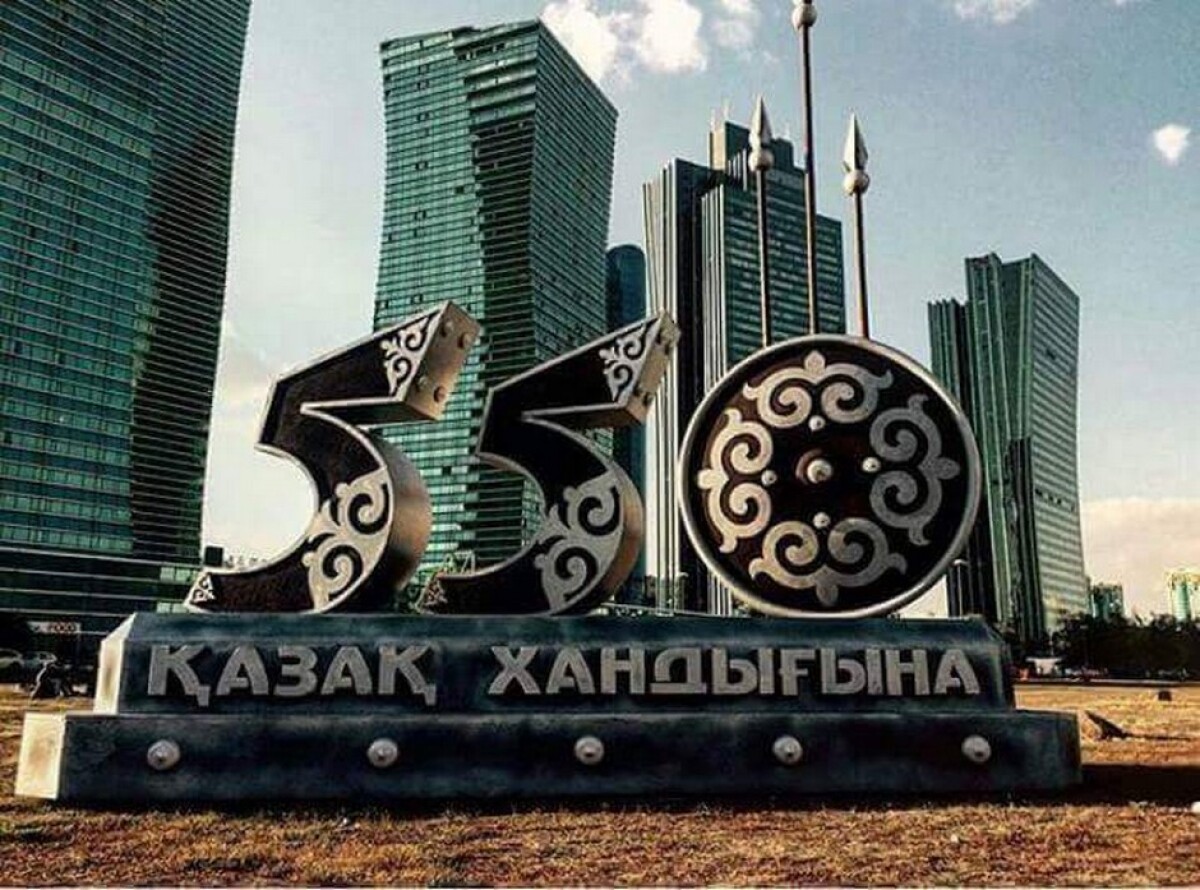 Professor C. Pujol was the one eliciting the thunderous and repetitive applauses from the audience.
Catherine Pujol, Historian, Professor of the National Institute of Oriental languages and Civilizations (INALCO) (France, Paris)
— The consolidation of the statehood is in the specific management of human and territorial resources. In the long-term perspective it was less dependent on the material values, on the ordinary expression of power through the demonstrative city buildings, through the accumulation of private lands, wealth. it is modern since the dawn of time because it lies in the economics of reasonable and pragmatic distribution of human resources including gender equality without which life could be impossible in the Eurasian steppe. It is good to be the post-nomad state in the current globalization. 
The qualities of the Kazakh traditional culture which could assist the development of the independent Kazakhstan are 12 of them: 1. Pragmatism in all spheres; 2. Easiness of movements; 3. Authority of others, hospitality; 4. Culture of results, election of an effective leader; 5. Natural economy of survival; 6. Ecological inclination (antinuclear); 7. Gender approach; 8. Respect to human life; 9. Respect to the memory of the dead; 10. Memorable places; 11. Community of people; 12. Ability to survive hard times. 
There are also drawbacks in the state formation processes. First, Kazakhstan was under the influence of other colonial powers, there it was explained that in Kazakhstan there is geography, but no history. Second, the animal farming is of a less significant development than agriculture or other conditional economics. That is why, the people of Kazakhstan still has got the complex of the ex-Nomad, it is necessary to overcome this by other generations. From my experience of flying by Air Astana airlines I noticed the word "Nomad" written on the board. Thus, I can say that this word is in trend now for the younger generation using mobile phones, social networks. And it is a good sign as there is going to be no more complex of the national past. 
In conclusion, I would like to say that since the establishment of the Kazakh khanate 550 years passed, but the people's unique yearning for the better future. Thus, 25 years ago Kazakhstan joined the globalization processes with the persistent energy, without prejudgment. And since that time the future of post-nomads is built as "the horseman in the steppe with a speedy tempo between Astana and Almaty, Aktau and Semey". And as the historian working in Kazakhstan for more than 20 years I am the eyewitness of the country renascence.
Use of materials for publication, commercial use, or distribution requires written or oral permission from the Board of Editors or the author. Hyperlink to Qazaqstan tarihy portal is necessary. All rights reserved by the Law RK "On author's rights and related rights". To request authorization email to
or call to 8 (7172) 57 14 08 (in - 1164)