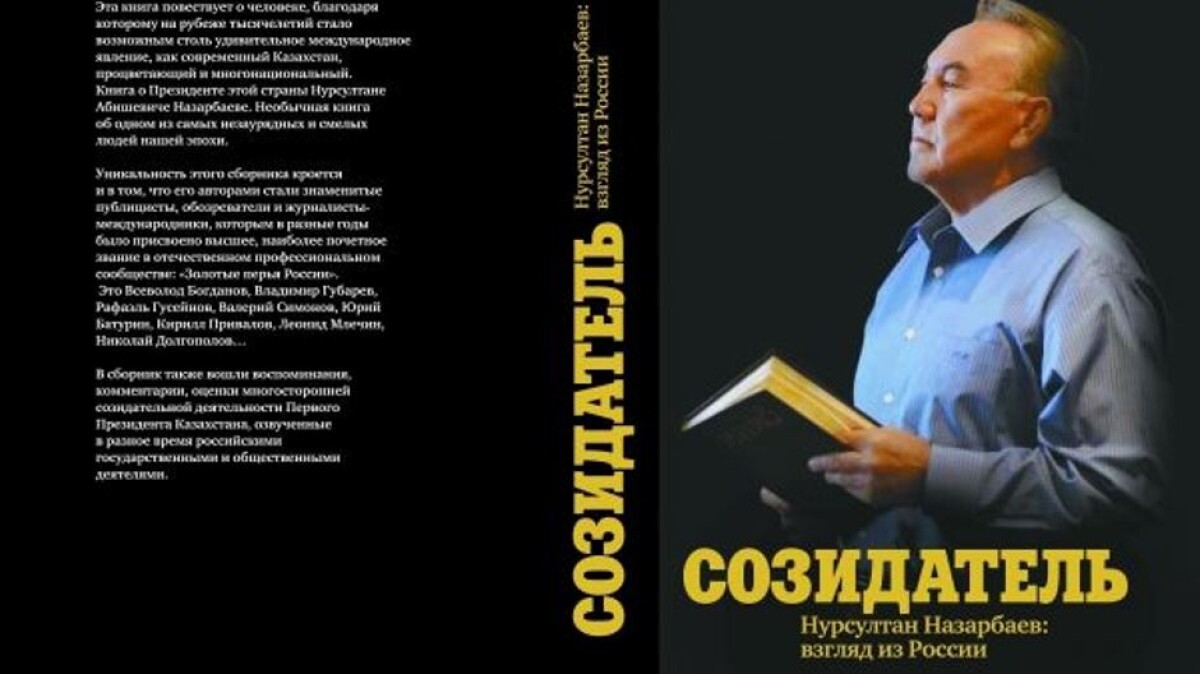 The President of the Republic of Kazakhstan Nursultan Nazarbayev was awarded the highest award of the Russian Union of Journalists – the badge "For Merits"
"This book is about a huge and powerful country and the beginning of space conquest, about the birth of the national diplomacy and rejection of nuclear tests and the most deadly weapons, about the wonderful construction of Astana, megacity of the future, and so complicated establishment of the Eurasian Economic Union... ," the member of the Federal Council, First Vice-Chairman of the Committee on International Affairs Vitaly Ignatenko wrote in his foreword.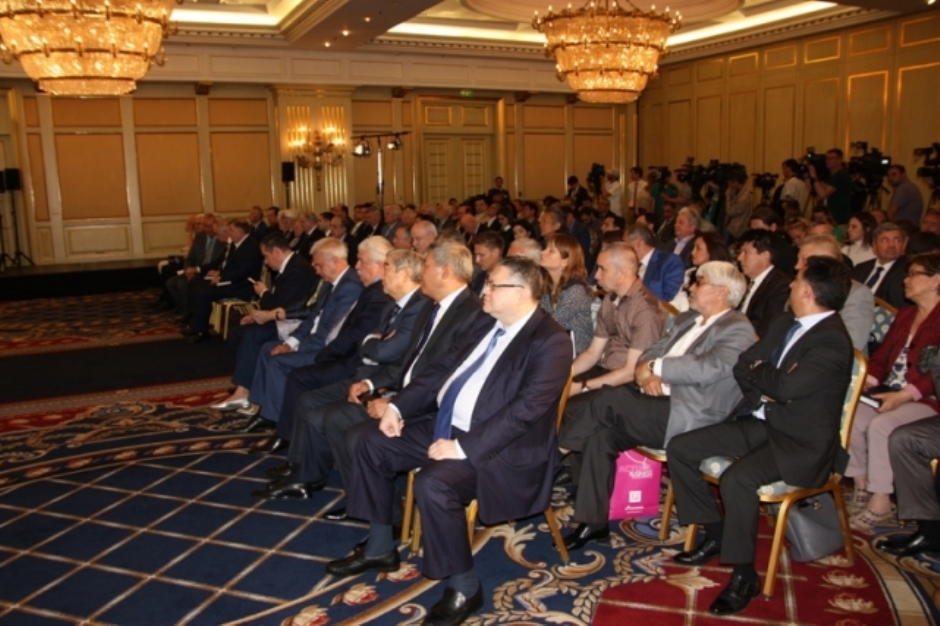 This unusual publication is a composition of three parts. The first part includes essays of leading Russian publicists, reviewers and international journalists that demonstrate different aspects of personality and spheres of activity of Nursultan Nazarbayev. The book also introduces memories, comments, assessments of Nazarbayev's role in Kazakhstan's development made by prominent Russian statesmen and public figures. As the result, the book is a unique collective portrait of Kazakhstan's permanent leader. More precisely, it is a "mosaic picture" created by recognised journalists and supported by the authoritative opinion of the outstanding representatives of the Russian society.
Direct appealing to Nursultan Nazarbayev and congratulations on his 75th anniversary are the separate part of the book. The authors are speakers of the Russian Parliament Valentina Matvienko and Sergey Naryshkin, Minister for Defence Sergei Shoigu, Chairman of the College of the Eurasian Economic Comission Victor Khristenko, Secretary General of the CSTO Nikolai Bordyuzha, Head of Tatarstan Rustam Mannikhanov, Head of Bashkortostan Rustem Khamitov, Head of Dagestan Ramazan Abdulatipov.
High assessments of multilateral work of Nursultan Nazarbayev were made by participants of the presentation as well. The fact that most guests were direct contributors to the project and co-authors of the book created a special atmosphere of the discussion. Moreover, most of them know the President of the Republic of Kazakhstan personally. That's why reports of the President of the Word Association of the Russian Press Vitaly Ignatenko, Member of the College (Minister) of the Eurasian Economic Comission Tatyana Valovaya, Chairman of the Committee of the State Duma on CIS affairs, Eurasian Integration and Relations with Compatriots Leonid Slutsky, and others were so sincere and emotional.
The event culminated in the announcement of the awarding Nursultan Nazarbayev with the highest award of the Russian Union of Journalists — the badge "For Merits".
Use of materials for publication, commercial use, or distribution requires written or oral permission from the Board of Editors or the author. Hyperlink to Qazaqstan tarihy portal is necessary. All rights reserved by the Law RK "On author's rights and related rights". To request authorization email to
or call to 8 (7172) 57 14 08 (in - 1164)