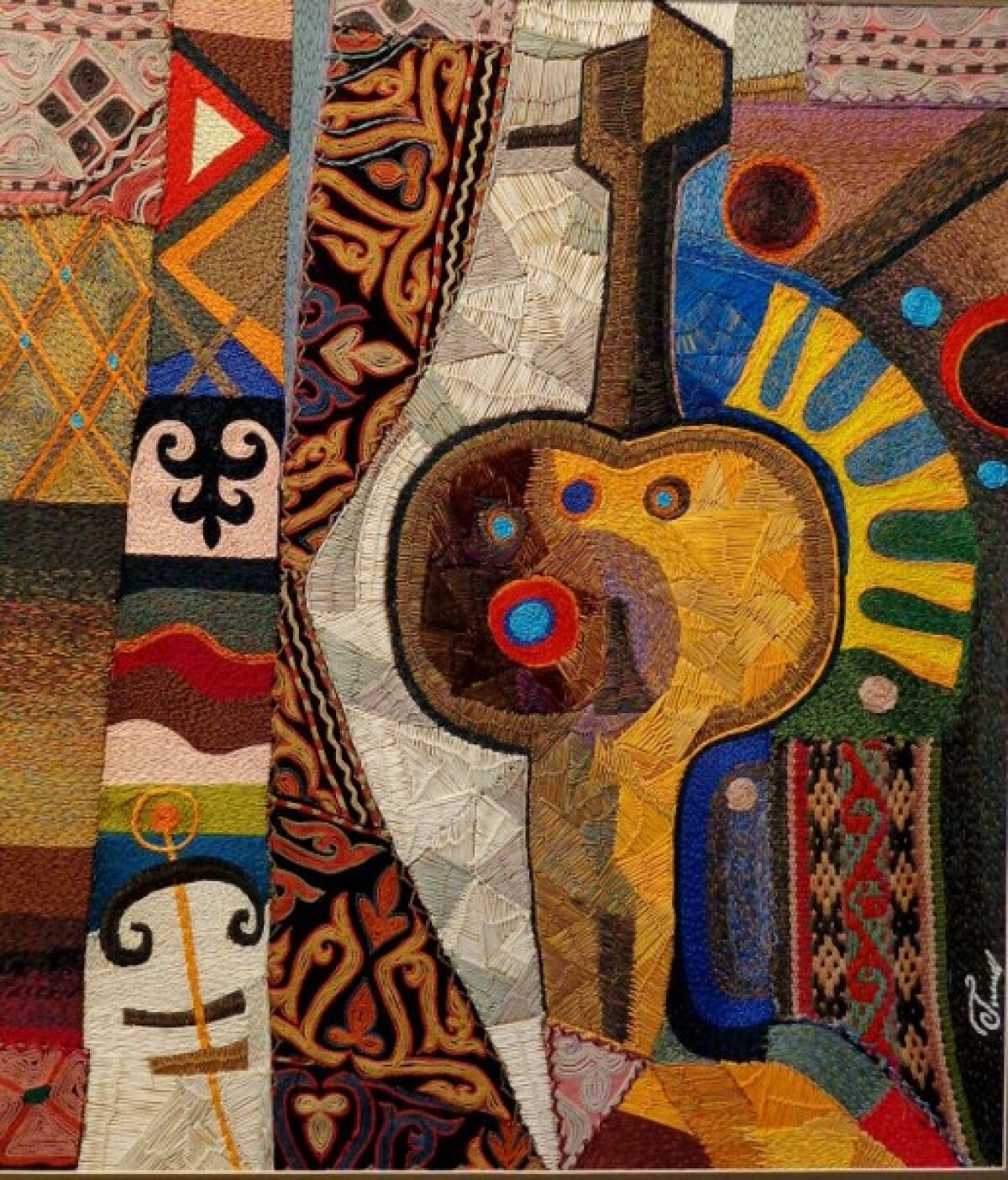 On March 31, at 05.00 pm the opening of the art exhibition "Inheriting Traditions of the Past" will be held in the Museum of the First President of Kazakhstan.
Sisters Omirzak — members of Union of Artists of Kazakhstan. Their personal art exhibition will be held within the museum project on support of creative youth "On the wings of hope".
Artists were born in creative family therefore they also became successor of business of their parents. Their father Omirzak Rystanuly was trained mastery of painting and basis of monumental and decorative art in Europe. In plots of his paintings he uses tribal signs and elements of rock paintings. Their mother Kailmkhan Rahmetbaykyzy creates beautiful paintings embroidered by hook. Together with her daughters Gulnaz and Ainur retained embroidery art called "biz keste" which is rare today. In Europe their paintings which skillfully embroidered by hook are very popular.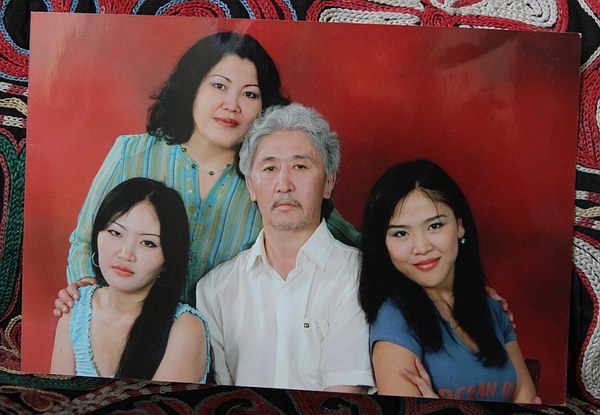 This creative family is inspired by our culture and history. They develop them and invent something new, but remain the style of ancestors.
Sisters Gulnazym and Ainur Omirzak graduated from the Kazakh National Academy of Arts named after T. Zhurgenov and received the profession of the artist painting. Today Gulnaz and Ainur are known in the country as a family of masters of embroidery. Each work is an element of novelty and consists of a full-fledged story.
Gulnazym Omirzak was born on March 11, 1986. In 2009 she obtained master degree at Kazakh National Academy of Art named after T. Zhurgenov. From childhood she has been interested in paintings. She is the owner of many certificates and letters of thanks. In 1996 she became the winner of the 1st international festival of young talents "Ainalaiyn". In 2002 — the winner of the 5th international festival of creative youth "Shabyt" and was awarded by a gold medal. In 2003, she received the certificate on entering of her name into the international series of albums of UNESCO "Children draw: Kazakhstan". In 2006 she was trained in France on behalf of Academy. In 2010 she was awarded by the diploma of republican fair of ideas and goods "Kanatty Aiel-3".
Ainur Omirzak was born on May 10, 1982. Since 2013 she is the member of the Union of Artists of Kazakhstan. In 2006 — worked as the teacher at the Kazakh State Women Pedagogical Institute. Since 2009 she was engaged in creative activities. Since 1999 she took an active part in republican and international exhibitions, days of culture of Kazakhstan in the foreign states.
Today works of Gulnaz and Ainur are presented in the galleries of arts of such cities as London, Luxembourg, Germany, France, Turkey and Russia.
Exhibition 'Inheriting Traditions of the Past" will last in the Museum of the First President of Kazakhstan till April 20, 2015.
Use of materials for publication, commercial use, or distribution requires written or oral permission from the Board of Editors or the author. Hyperlink to Qazaqstan tarihy portal is necessary. All rights reserved by the Law RK "On author's rights and related rights". To request authorization email to
or call to 8 (7172) 57 14 08 (in - 1164)