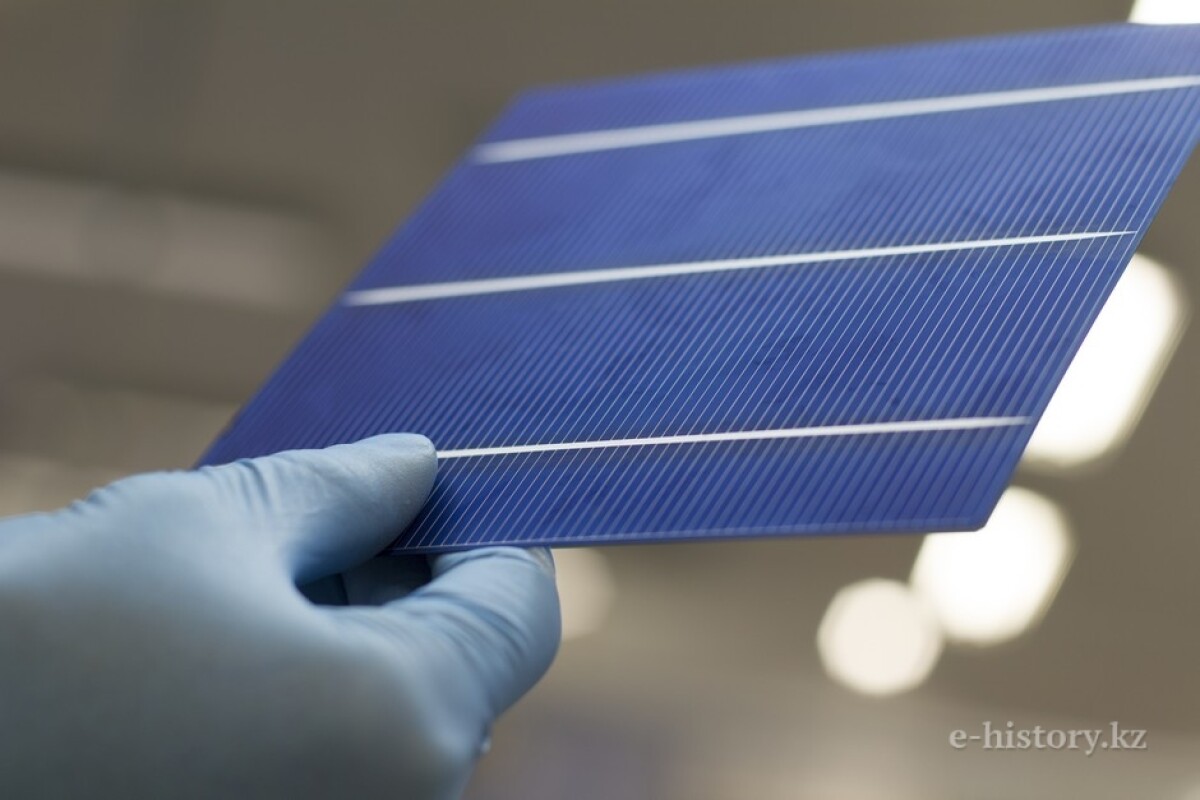 Our ancestors believed that the Sun had a supreme force. They sought ways to use solar energy. The first step towards its exploitation was fire making skill.
World history provides numerous examples of how people used solar energy. There is a legend that ancient Greek scientist Archimedes helped his native town to destroy enemy fleet using incendiary mirrors. It is a historical fact that sultans' palaces in Turkey were heated by water which was warmed by the Sun. Unfortunately, a man had discovered that the Earth is full of coal, oil and gas and the science of solar energy and developments in that area receded into the background.
The reality of the modern world is as follows: the reserves of traditional energy resources for the operation of all sectors of the economy are generally decreasing. The day is near when the black gold and blue fuel will be incomparably more expensive than hydro, solar and wind energy. It is obvious that in such a situation only the state investing in energy-efficient technologies will be able to develop and function normally.
Realizing this, the leading powers of the world, one after another are developing plans for implementation of green technologies in its economy. The topic of renewable energy in Kazakhstan also comes to the fore, Astana Solar LLP has been constructed under the State Programme for Accelerated Industrial and Innovation Development of the Republic of Kazakhstan and the Map of the Country's Industrialization.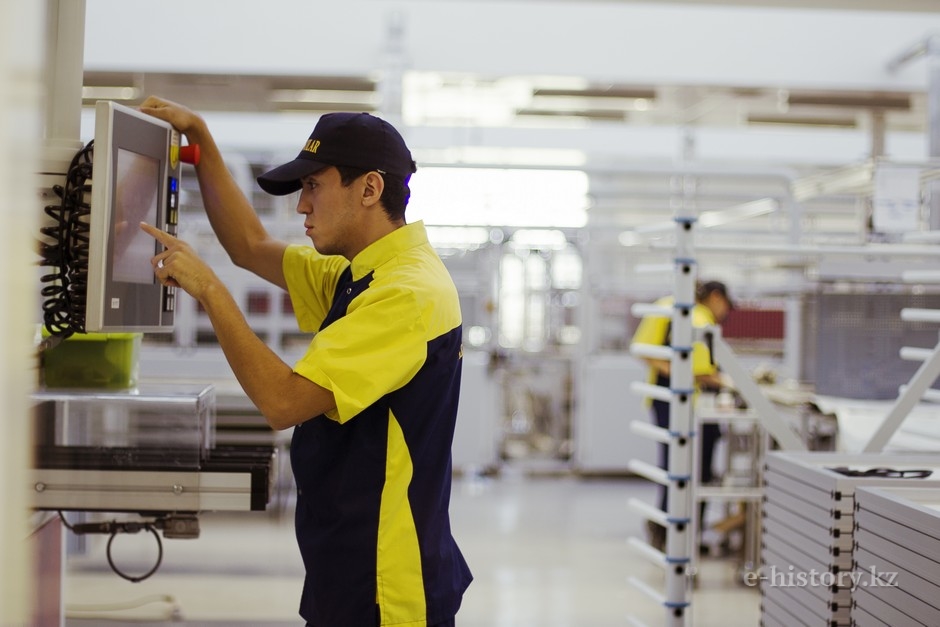 The first and still the only factory of solar batteries in our country was launched on 25 December 2012. The design capacity of the factory equipped with European automated equipment of new generation is 50 MW per year with expansion in the run up to 100 MW.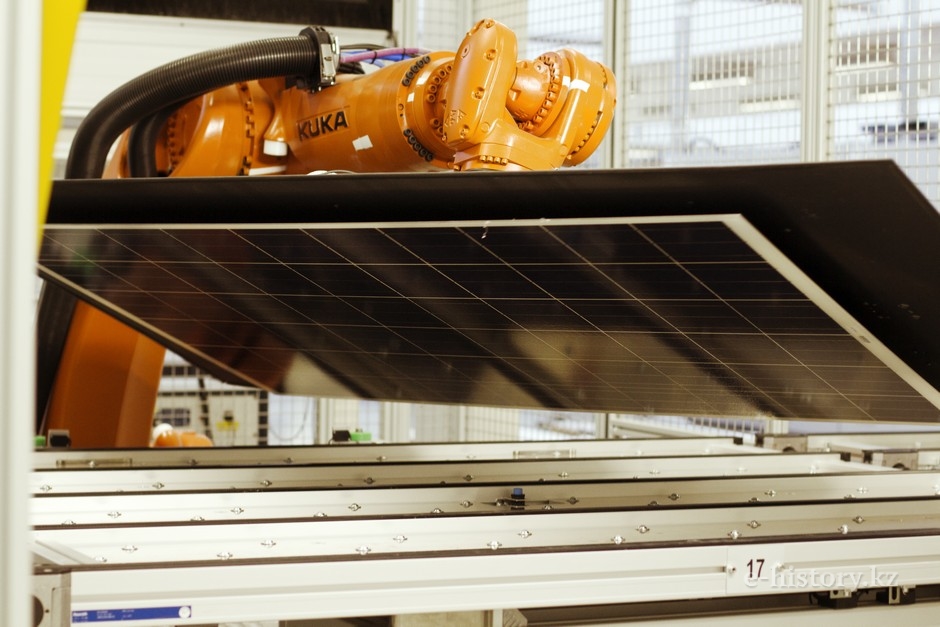 The manufacture approved at Astana Solar factory is based on the technology of converting solar energy into electrical energy by means of photosensitive elements. Innovative potential of the solar cell can hardly be overestimated: it can serve as a source of electricity both for street lamp and for a large industrial plant.
The effectiveness and prospects of solar energy technologies have been able to evaluate in 9 regions of the Republic. Home manufactured solar batteries are used to generate small amounts of electricity, such as lighting Bukhar-zhirau Mausoleum in the Karaganda region, and for the supply of electricity to large objects — the solar power plant with nominal power of 500 kW at the camp site of the CPS-ULLP sulphuric acid plant of Kazatomprom NAC JSC in Kyzylorda region.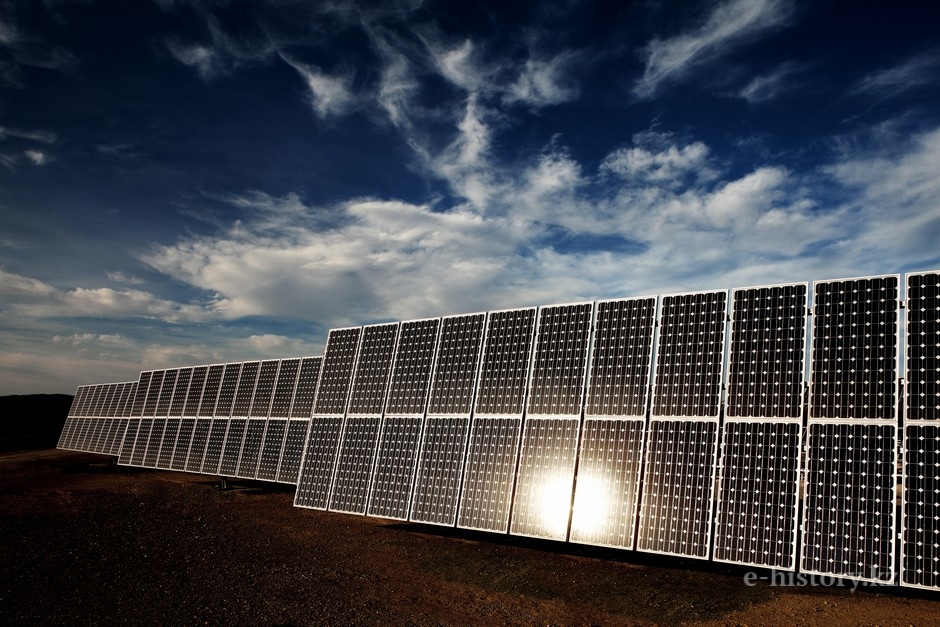 Thus, due to the deliberate innovative development strategy of our Government, Kazakhstan today has the technology to use renewable energy. We open a new page in the national history!
Inna Kuzmenko
Use of materials for publication, commercial use, or distribution requires written or oral permission from the Board of Editors or the author. Hyperlink to Qazaqstan tarihy portal is necessary. All rights reserved by the Law RK "On author's rights and related rights". To request authorization email to
or call to 8 (7172) 57 14 08 (in - 1164)