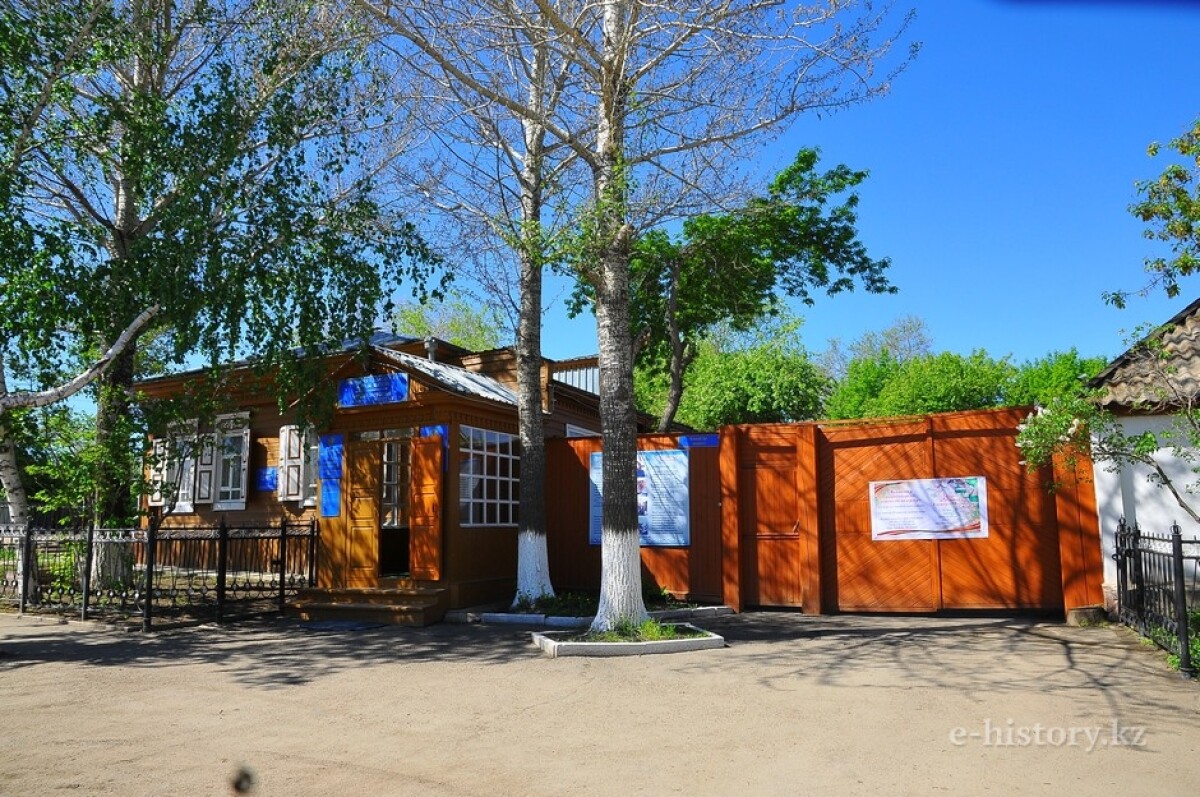 Wooden mansions and tenement houses prevailed in residential area of pre-revolutionary city of Kokshetau. Unfortunately, the most available for local dwellers construction material was short-lived
Few of these houses have been preserved until today. The Museum of History of the city is one of them. This building is located in the old part of the city where in the first half of the 19th century construction of Kokshetau began.
Construction of the building was completed in the end of the 19th century. It is a sample of city mansion with preserved outbuildings — summer kitchen, bath, horsebox and little garden. The building experienced several historical epochs and is a sample of local wooden architecture of the end of the 19th — beginning of the 20th century, historical monument of republican importance. In 1889 this house at Tyuremnaya Street (modern Kanay bi Street) was allocated to the family of the chief of military unit Vladimir Yakovlevich Kuybyshev who was sent to Kokchetav from Omsk for the military service.
This was the house where in 1889-1905 his son Valerian Kuybyshev, future public figure, revolutionary, associate of Lenin and Stalin, spent his childhood and youth.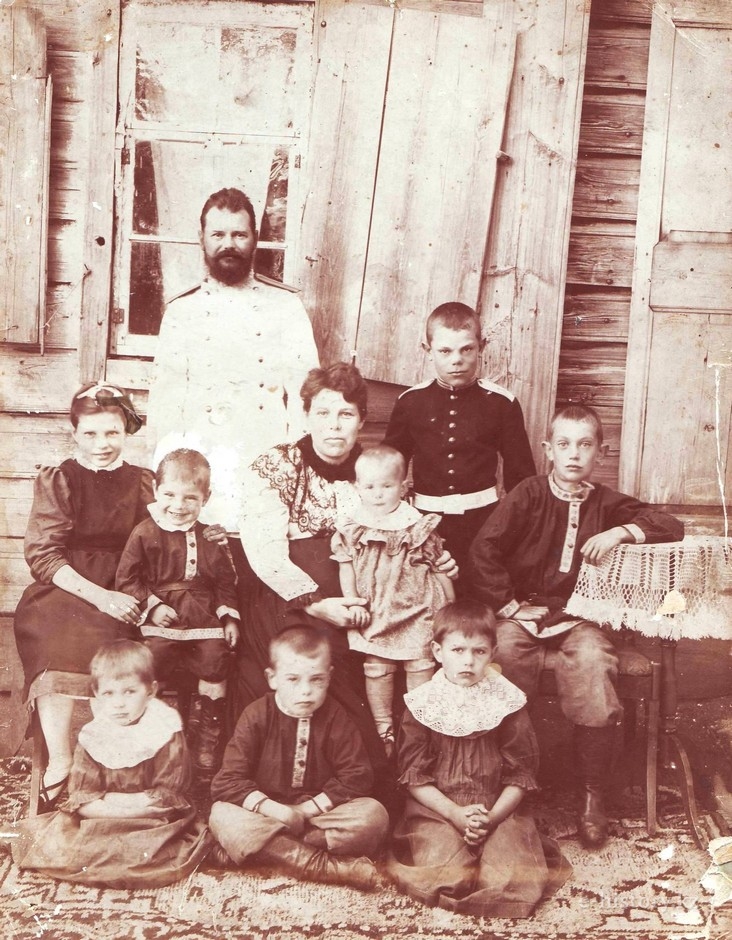 The Kuybyshevs, Kokshetau, 1989
During the Great Patriotic War this house was used as a rear hospital for wounded soldiers and officers of the Red Army. After the war in 1949 the Museum of V. V. Kuybyshev was opened there. His sister Yelena Vladimirovna founded the museum and worked there as the director more than 30 years. During the Soviet period the Memorial Museum of V. V. Kuybyshev had republican importance, was one of the main cultural centers of the city and among the best USSR' museums dealing with propaganda and education of youth in the spirit of Marxism-Leninism and using the example of life of the outstanding revolutionary.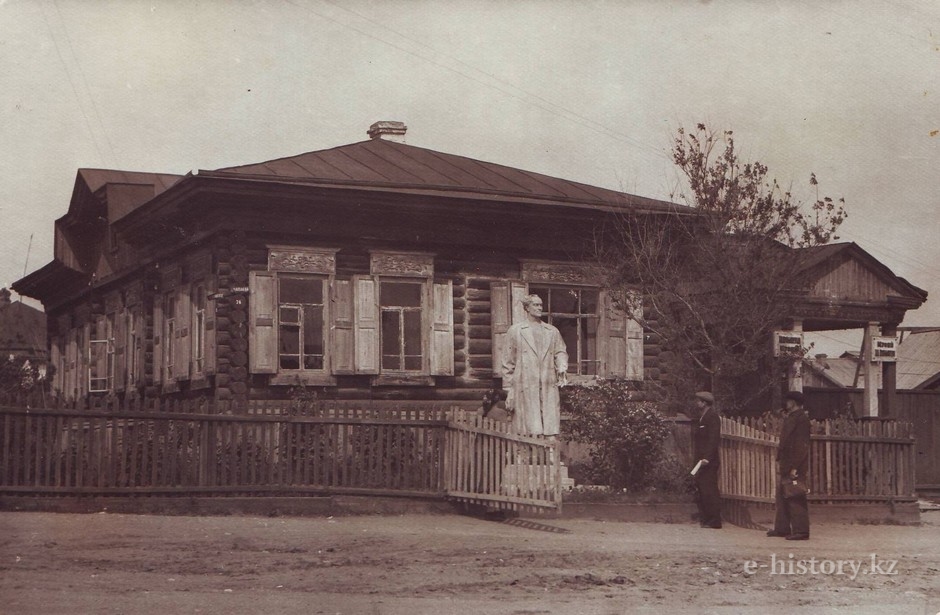 The Museum of V. V. Kuybyshev, the 1950s
Despite the fact that in 1982 90year old Yelena Vladimirovna Kuybysheva left the city of Kokshetau and moved to Moscow, she worried about her "brainchild" and stayed in touch with the museum for the rest of her life.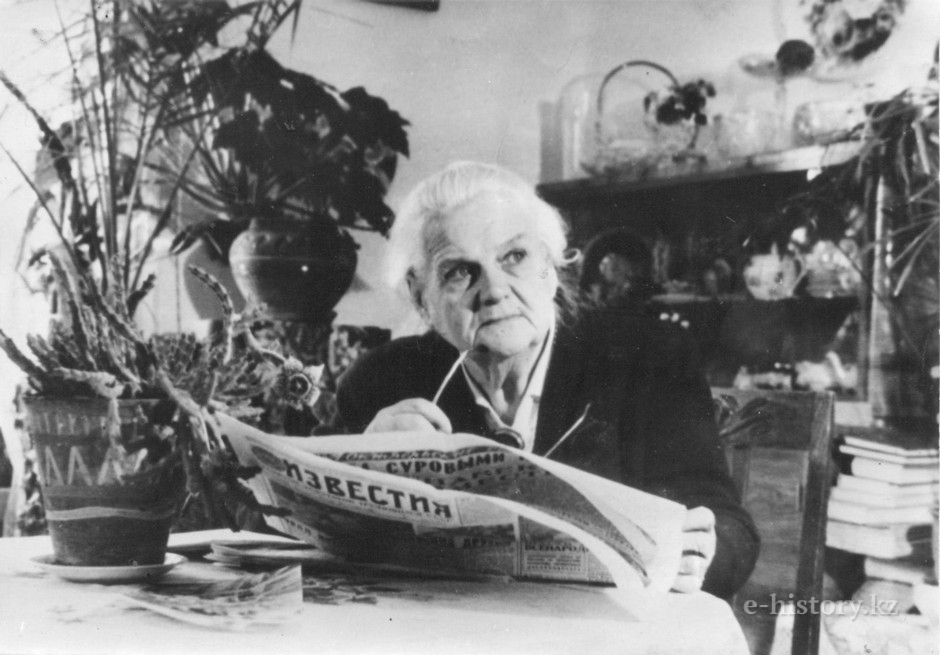 Ye. V. Kuybysheva, Kokshetau, 1968
However, the critical 1990s affected the situation in the museum as well. After the collapse of the Soviet Union and gaining independence the building lost its significance and relevance. Therefore, in 2000 the city administration made a decision to reorganize the Museum of V. V. Kuybyshev and establish on its basis the Museum of History of Kokshetau.
The exposition of the Museum of V. V. Kuybyshev was dismantled while its exhibits included into the new museum's funds. The ceremonial opening of the museum was conducted on September 25, 2004.
B. Gabdullina,
Director of the Museum of History of Kokshetau
Use of materials for publication, commercial use, or distribution requires written or oral permission from the Board of Editors or the author. Hyperlink to Qazaqstan tarihy portal is necessary. All rights reserved by the Law RK "On author's rights and related rights". To request authorization email to
or call to 8 (7172) 57 14 08 (in - 1164)