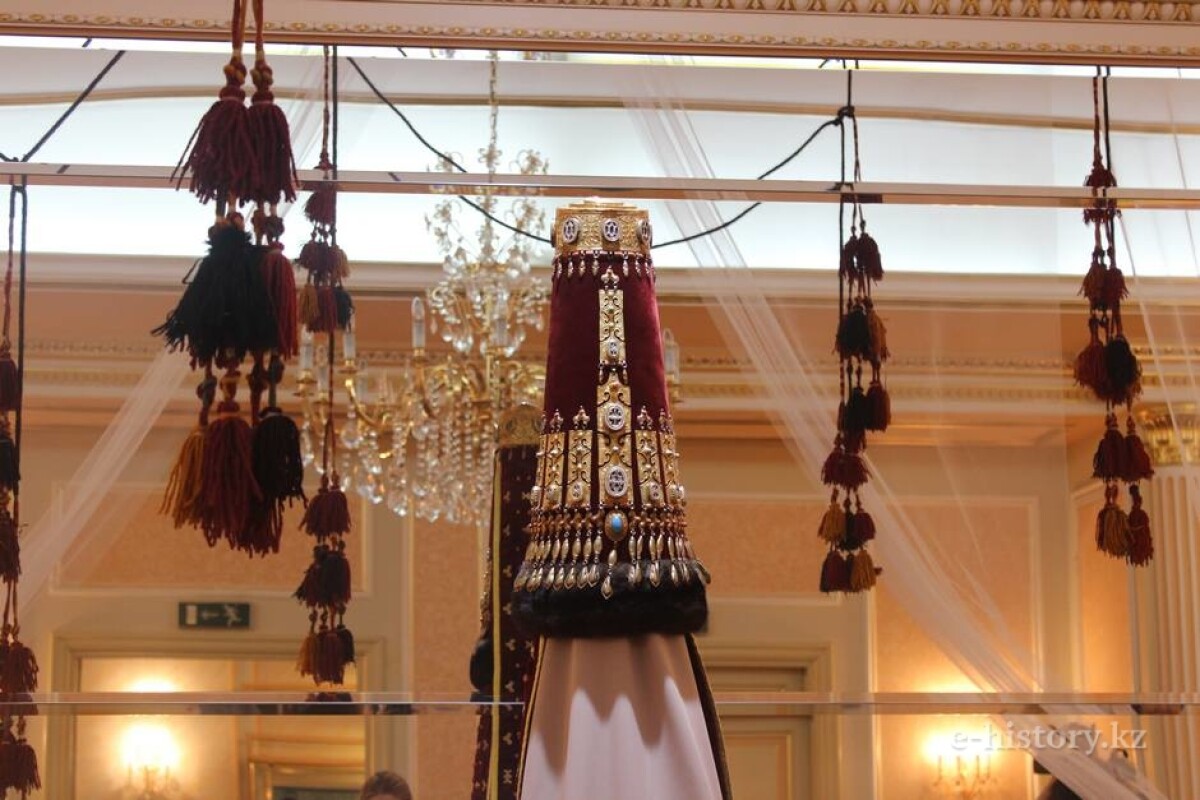 The "Inheriting the Traditions of the Past" exhibition of Berik Alibay, famous Kazakhstani artist-jeweler, opened in Astana at the Museum of the First President of Kazakhstan on November 12, 2014
Alibay's works are well-known outside Kazakhstan. He is the Honored Worker of Culture of the Republic of Kazakhstan, holder of Carl Faberge Order, and Honorary Jeweler of Muslim World. This year famous zerger (jeweler), successor of national traditions related to jewelry making, has reached the age of 50.
According to the Vice Director of the Museum of the First President of the Republic of Kazakhstan Kulyaysha Aktaeva, personal exhibition of Berik Alibay is a kind of present to the artist from the museum. The ceremonial opening of the exhibition was attended by the Minister of Culture and Sports of Kazakhstan Arystanbek Mukhamediuly, famous artists and jewelers Kaliolla Akhmetzhan, Tokhtar Ermekov, Zhenis Nurlybaev, Estay Daubaev, representatives of diplomatic missions of Japan, Poland, Ukaraine, and residents and guests of the capital.
The exhibition of jewelry turned into the real vernissage. Great number of visitors, excitement, many journalists and photographers, and the craftsman who was glad to talk with visitors, answered their questions about methods of manufacture of different objects and their prices. He also told about the traditions of work with precious metals and gemstones and even agreed to conduct master classes for young jewelers.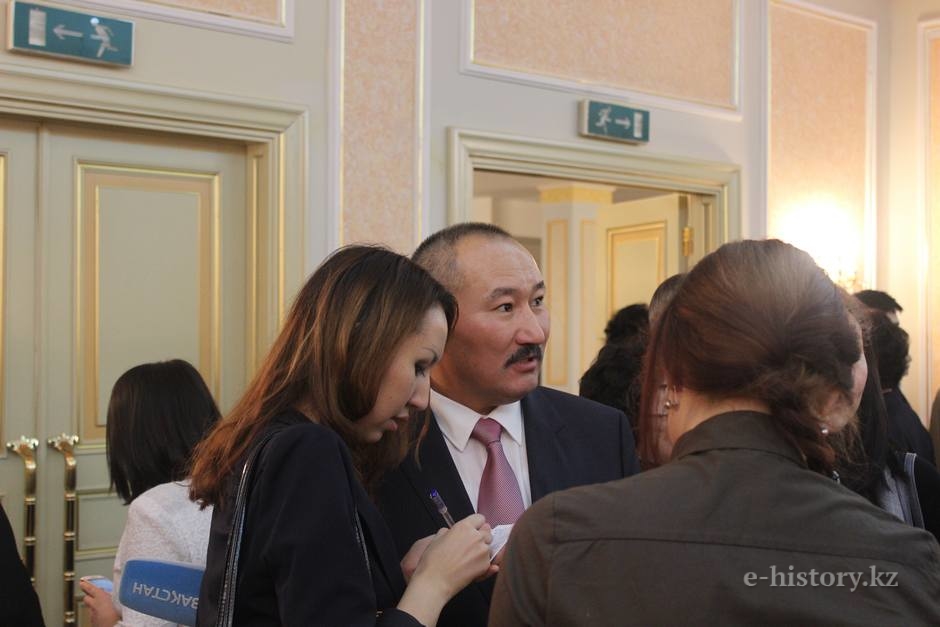 "I have been working as a jeweler for five years. I also worked for a time in Germany. I liked the technique used for manufacturing these objects; it is an excellent work. Not everyone knows how difficult it is and how much painstaking labor it takes" — Patricia Bober, spouse of employee of the Polish Embassy in Kazakhstan, shared her impressions.
Berik Alibay is an ancestral zerger. He studied manufacturing objects of national art from his grandfather and father. He does not distort but emphasizes traditions which are absorbed by his blood and are the source of his inspiration. Famous craftsman works with metals and stones which have been used by Kazakh jewelers from ancient times. They are silver, copper, bronze, coral, turquoise, agate, jasper, mother-of-pearl. The jeweler also follows the traditional form of rings, earrings, bracelets and breast adornments.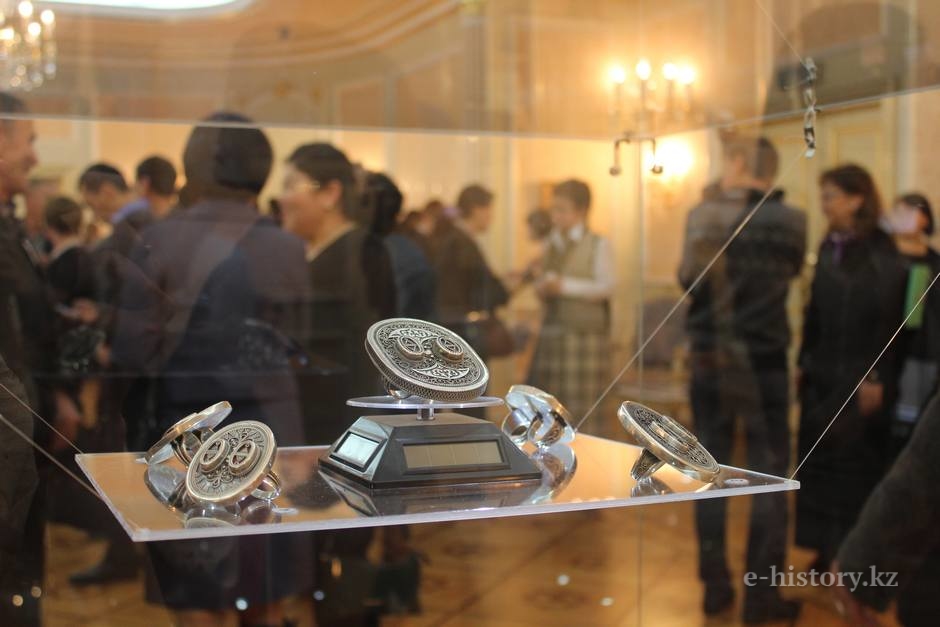 According to Alibay's close friend, jeweler Yestay Daubayev, the most difficult for zerger working with traditional materials and forms is not just to repeat ancient manufacturing technique, national patterns and element. The most important thing for a craftsman is to give life to his works and to provide them with power and meaning created by our ancestors. Berik Alibay can do that. Probably, this is the secret of his success, recognition and unending interest to his works.
Both Kazakhstani and foreign women like jewelry made by Berik Alibay. Guest from Japan Mrs. Kamohara was impressed by the beauty of what she had seen. "Women who wear kimono must not put on jewelry, except a ring. However, being a woman I like everything here. I'm glad that Kazakhstan has such tradition of maintaining continuity of generations which is reflected in jewelry in this case.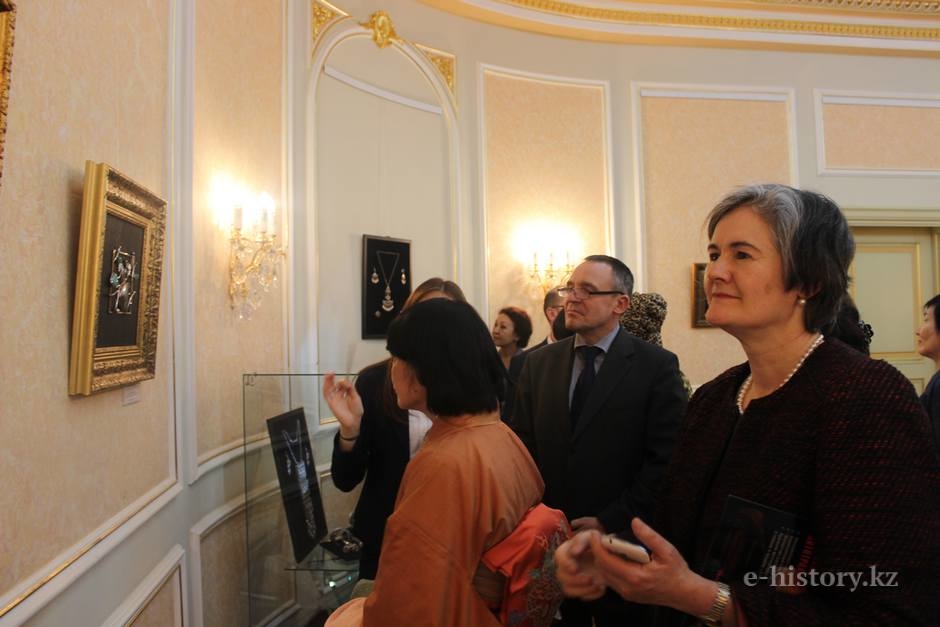 The exhibition of Berik Alibay will be interesting for men as well. He is a person who had created silver stick which was presented to the President N. Nazarbayev in 1998. This stick is exhibited in the second "male" hall. Visitors also can see swords, daggers, axes which are copies of those used by fearless warriors to protect Kazakh people. All weapons and jewelry are made by zerger.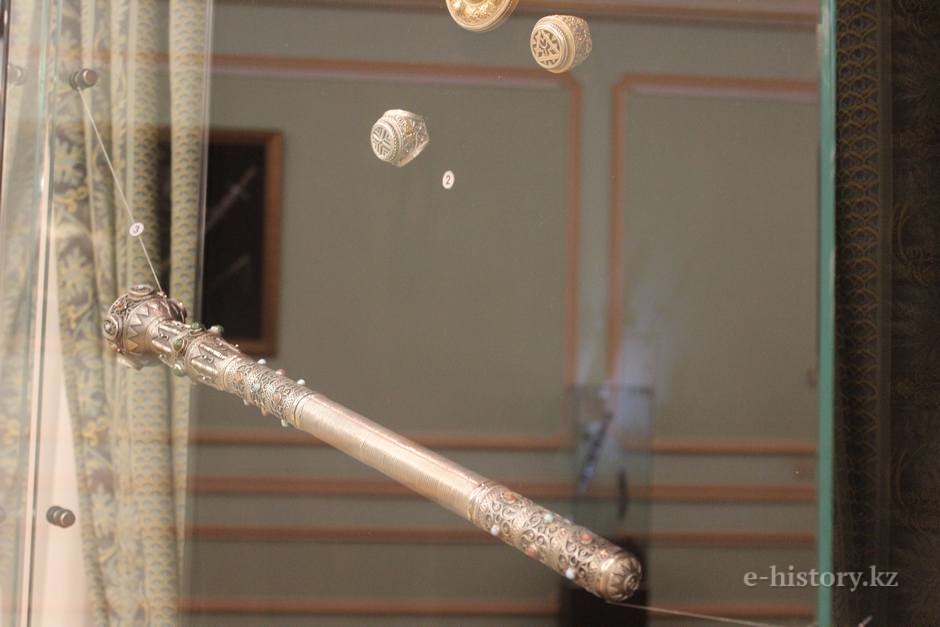 Silver stick presented by Berik Alibay to the President in 1998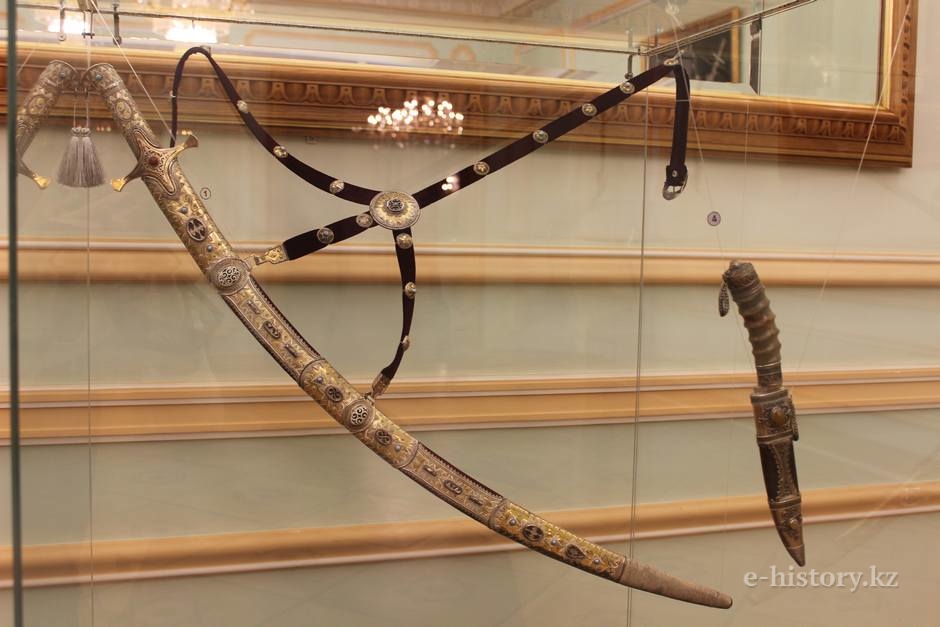 Berik Alibay does not know how many products he has. According to Kazakh proverb, "it is prohibited to count your children". Therefore, the craftsman does not do this.
The exhibition of jewelry made by Berik Alibay will remain in the Museum of the First President of Kazakhstan until December 14, 2014.
Use of materials for publication, commercial use, or distribution requires written or oral permission from the Board of Editors or the author. Hyperlink to Qazaqstan tarihy portal is necessary. All rights reserved by the Law RK "On author's rights and related rights". To request authorization email to
or call to 8 (7172) 57 14 08 (in - 1164)