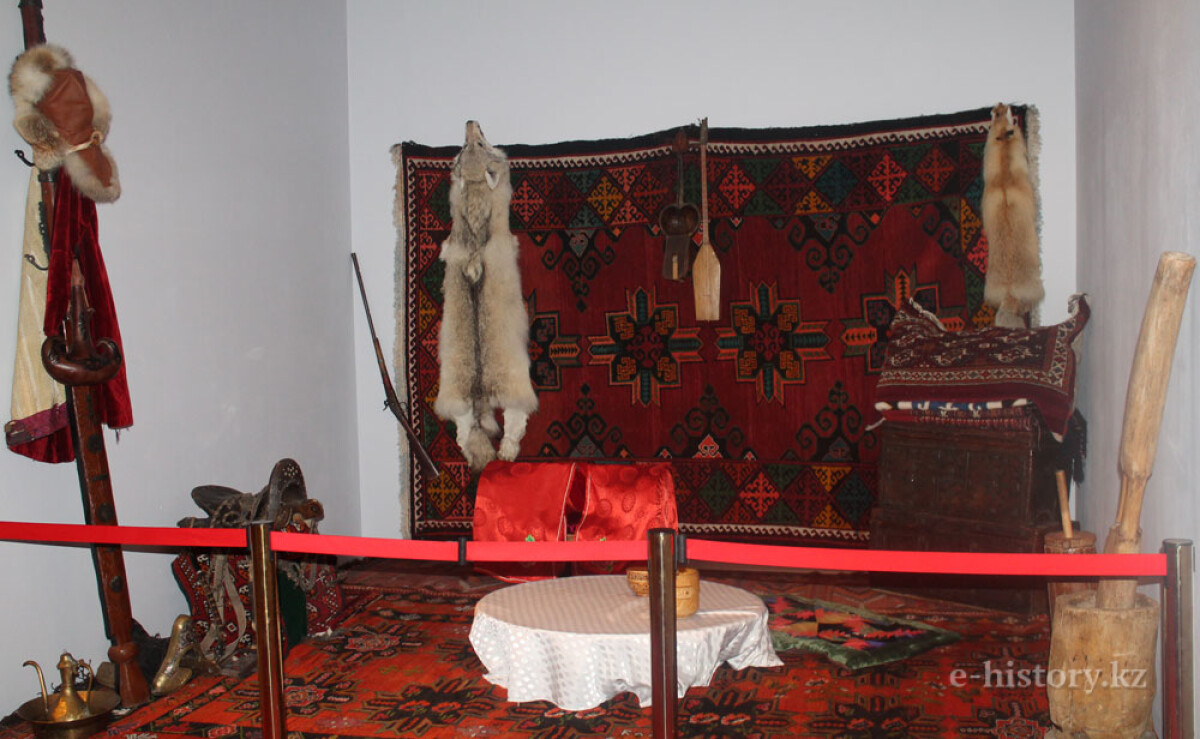 The uniqueness of exhibition consists of diversity and brilliance of art items and everyday life of Kazakhs, represented in numerous exhibition halls of Palace of Independence.
The exhibition «Kazaktyn ulttyk koloner madenieti» which represents collection of exhibits on various types of Kazakh decorative-applied art will run from April 30. There are halls with jewelry, mannequins with Kazakh national clothes with traditional details such as «saukele», kitchenware, horse equipment and interior decoration of Kazakh yurta.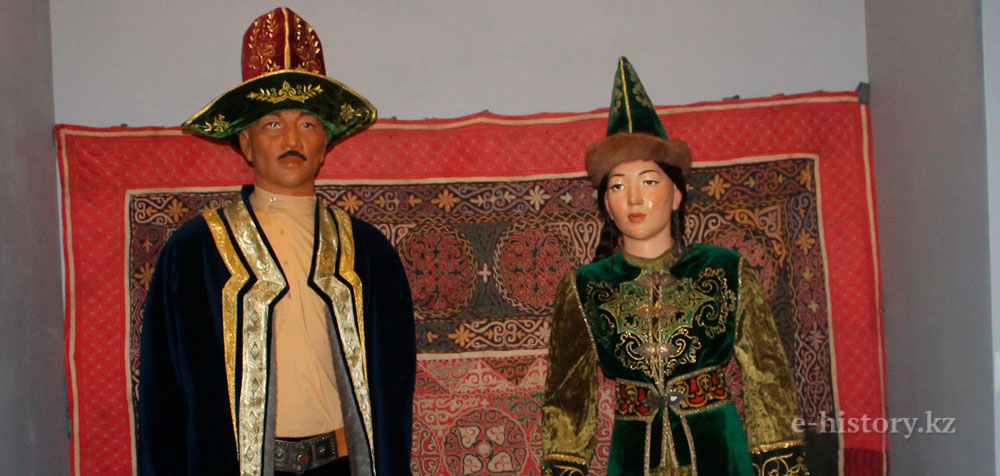 The artist attached great importance to Kazakh folk jewelry, because it plays a special role in the national cultural history. Archaeological excavations confirm the fact that extraction of valuable metals was developed since ancient times on the territory of Kazakhstan. 
 Kazakh craftsmen mostly worked alone and passed on their secrets to descendants. Jewelers created women's jewelry such as earrings, bracelets, rings, pendants and others. Onirzhiek differed among other jewelry, it was required to wear for young mothers who breastfed as it was believed that it protected from basilisk-glance.
 The exhibits presented at the exhibition are original works or ancient items from private collection of Kazakh artist and jeweler Berik Alibay.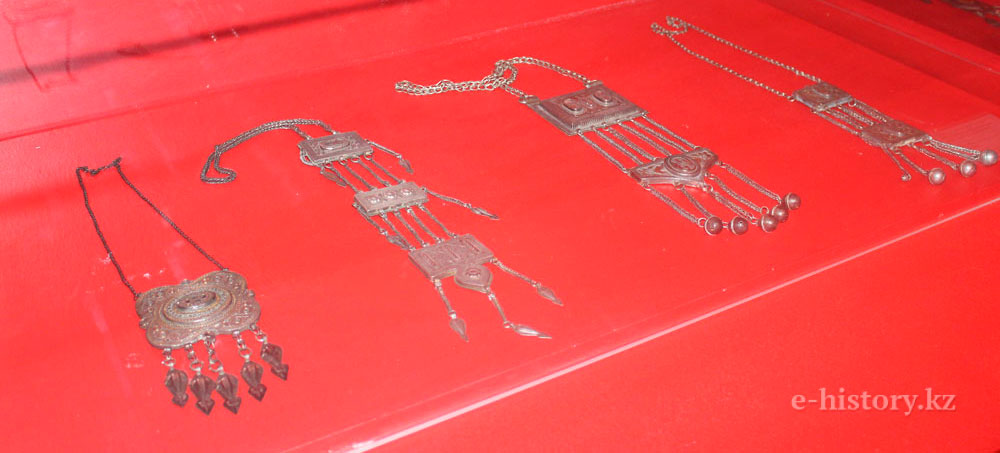 Berik Alibay is a true gentleman of virtue, jewelry art and crafts of Kazakh people, uses silver, precious metals and techniques, such as filigree and engraving.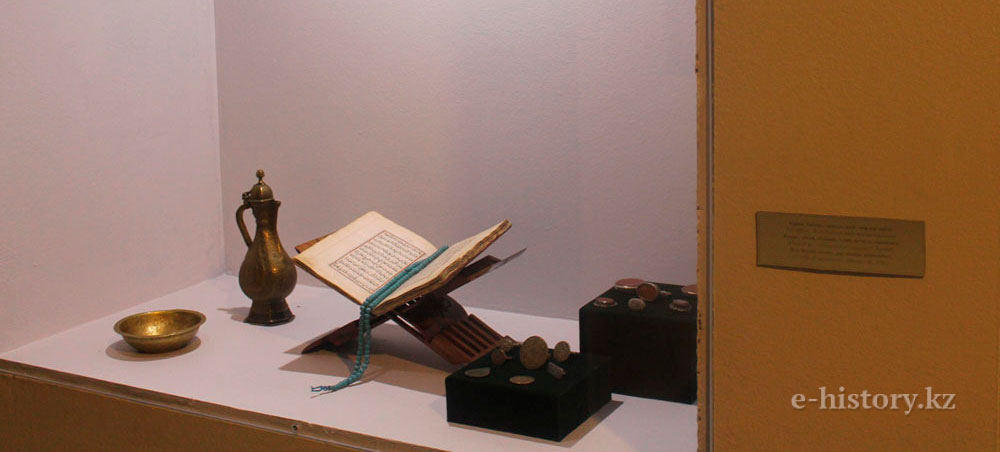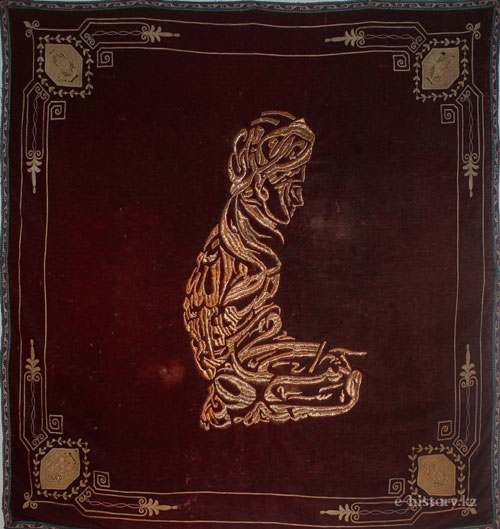 Zhainamaz. From private collection 
 The artist has a number of regalia and titles for great achievements in jewelry. B.Alibay is a cultural professional of the Republic of Kazakhstan, the laureate of contest «Astana Baiterek», winner of Karl Faberge Order. He restored a short sword «akinak» of the Goldern Warrior of Issyk Kurgan, made a belt «kemer beldik» and a mace «asatayak» which was worn at the inauguration of President of the Republic of Kazakhstan — Nursultan Abishevich Nazarbayev. 
 The exhibition of Berik Alibay acquired international attention and recognition, the exhibition of his works was held in Russia, China, Iran, Qatar, Saudi Arabia, France, Japan and Turkey. 
 By Malika MURSALIMOVA
Use of materials for publication, commercial use, or distribution requires written or oral permission from the Board of Editors or the author. Hyperlink to Qazaqstan tarihy portal is necessary. All rights reserved by the Law RK "On author's rights and related rights". To request authorization email to
or call to 8 (7172) 57 14 08 (in - 1164)