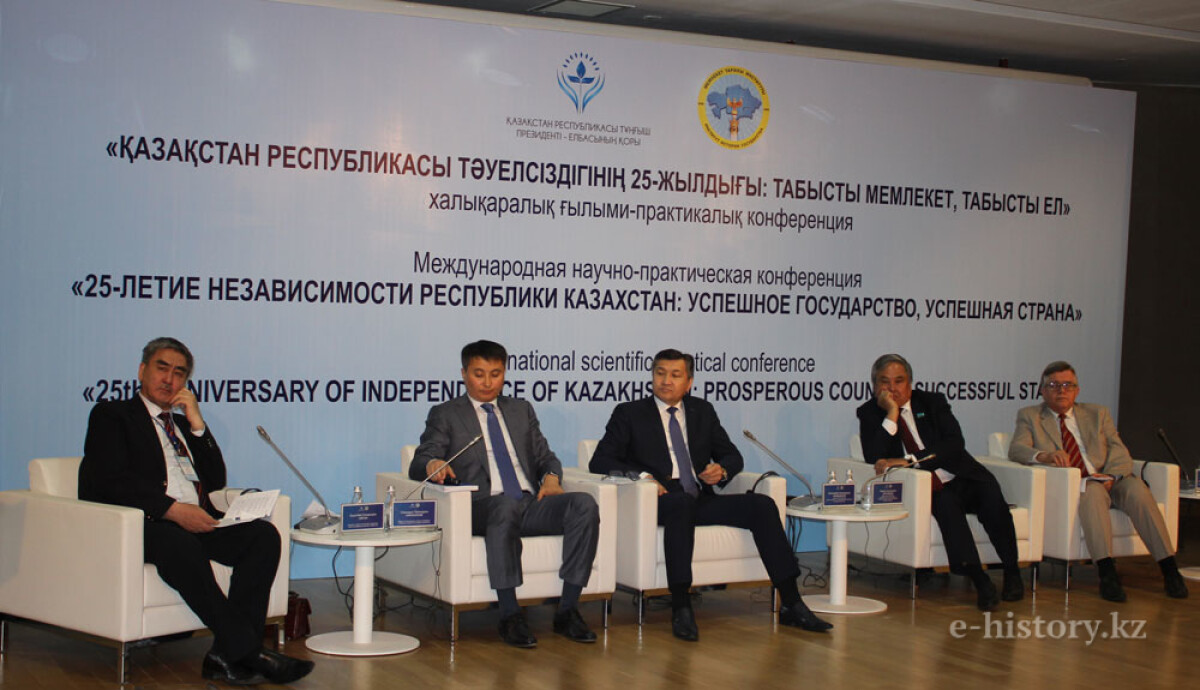 On June 2 was held international research conference organized by the Foundation of the First President RK – the Leader of the Nation, Institute of State History.
Invited guests of neighboring countries, experts in the field of history expressed their opinions regarding the 25th anniversary of independence of Kazakhstan, First President of Kazakhstan and his role in building Kazakhstan's statehood. 
 Aidarbek Sulaimankulovich Kochkunov (Kyrgyzstan)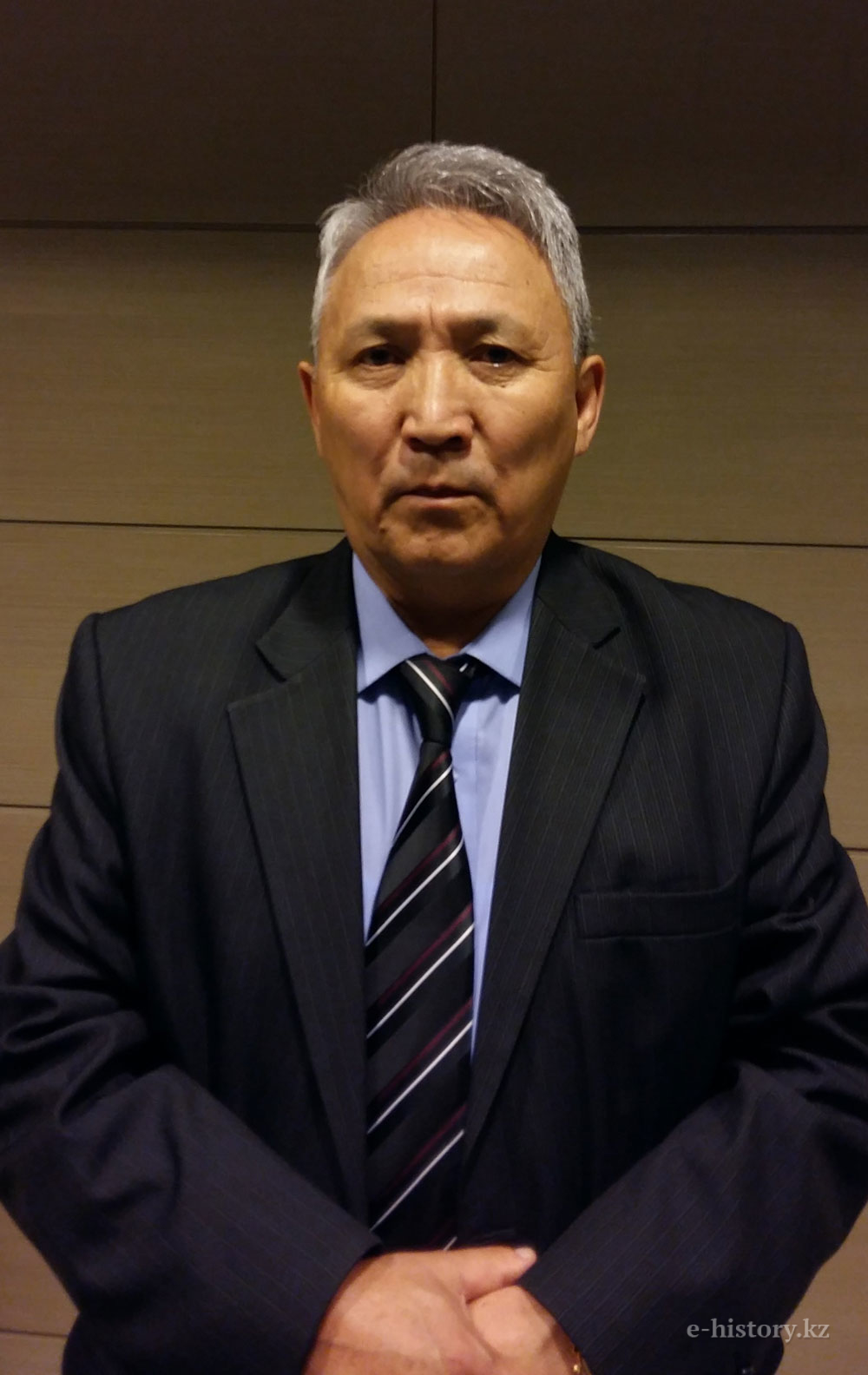 PhD, professor of Public Administration Academy under President of KR
 He spoke on theme «Historical and cultural heritage of Central Asia people as part of formation of regional identity (problem statement)». 
 According to scholar, firstly, success of Kazakhstan lies in properly executed strategy of state development.
 Secondly, the Head of state is an outstanding person, who managed to unite people, regions in a short period and essentially reconstitute statehood of Kazakh people. The socio-economic plans of reformation are prominent, the right idea and proper planning with account of regional aspects give good results — it is the skillful use of major resources of the country for people's welfare, improvement of living conditions. Just have a look at the capital — Astana. The city impresses with its infrastructure, originality and grandness. 
 Choosing this strategy, President of Kazakhstan N.A.Nazarbayev relied both on history and modern reality with account of international situation. 
 Vitaly Fedorovich Ershov (Russian Federation)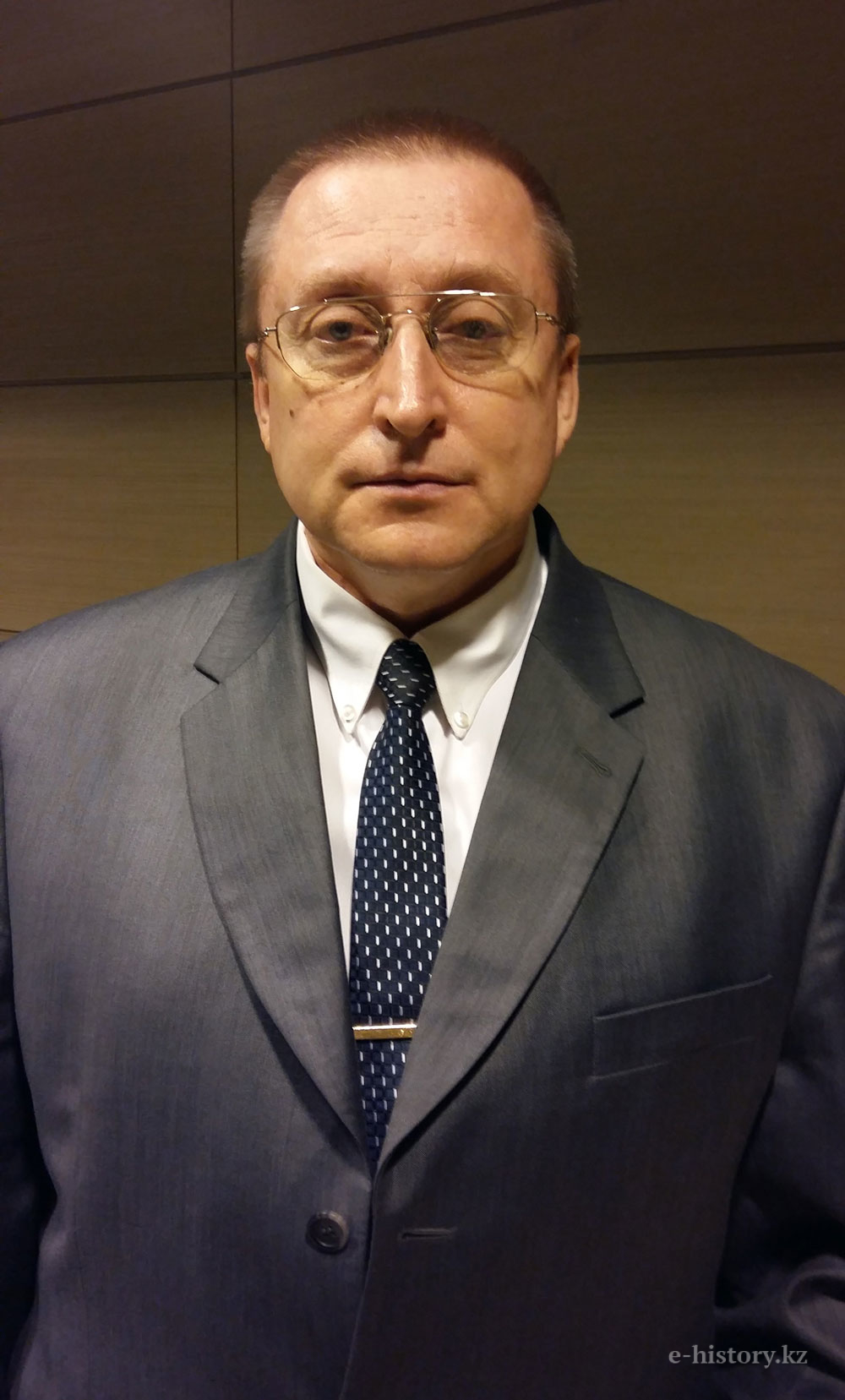 PhD, professor, Director of Center for Strategy and Analytics of Moscow State Regional University, member of Journalists' Council of Russia 
The main idea of theme «Economic cooperation of Russia and Kazakhstan in the framework of Eurasian integration process» is that Kazakhstan plays an important role within the emerging Eurasian space, which is important in a multipolar world, the country entered a high-tech society, has progress on this way and is a positive example for other countries, the experience of Kazakhstan can be used by other countries as a successful example of classical mechanism of socio-economic development with the account of unique features — such a positive combination. 
 Vitaly Ershov noted that economic and technological relations develop successfully between two countries now. Cooperation between Russia and Kazakhstan has great importance in the context of recent powerful center of economic and political power — it is a group of states BRICS. Kazakhstan, in fact, has not formally entered BRICS, nevertheless, it plays a very important role in the economic and political concept. 
The role of President Nursultan Nazarbayev is very significant. The President headed the country in a difficult time — there were socio-economic changes and crises in the early 90s. He led the country through all difficult periods of development that other post-Soviet countries had too, and today Kazakhstan is successfully developing country which enters XXI century. 
 By Malika Mursalimova

Use of materials for publication, commercial use, or distribution requires written or oral permission from the Board of Editors or the author. Hyperlink to Qazaqstan tarihy portal is necessary. All rights reserved by the Law RK "On author's rights and related rights". To request authorization email to
or call to 8 (7172) 57 14 08 (in - 1164)