26th November 2015 in the Library of the First President of RK – Leader of the Nation was held a solemn opening of the exhibition of the highest awards of foreign states "Leader recognized by the worl
39 highest awards which were given to the President of the Republic of Kazakhstan N.A.Nazarbayev in different years are presented on the exhibition. The order of «Great Badr», which is the highest award of the Kingdom of Saudi Arabia, made entirely of pure gold is of great interest. There are also the highest awards of Great Britain, Japan, Russia, Vatican, Afghanistan, China and many other countries in the collection.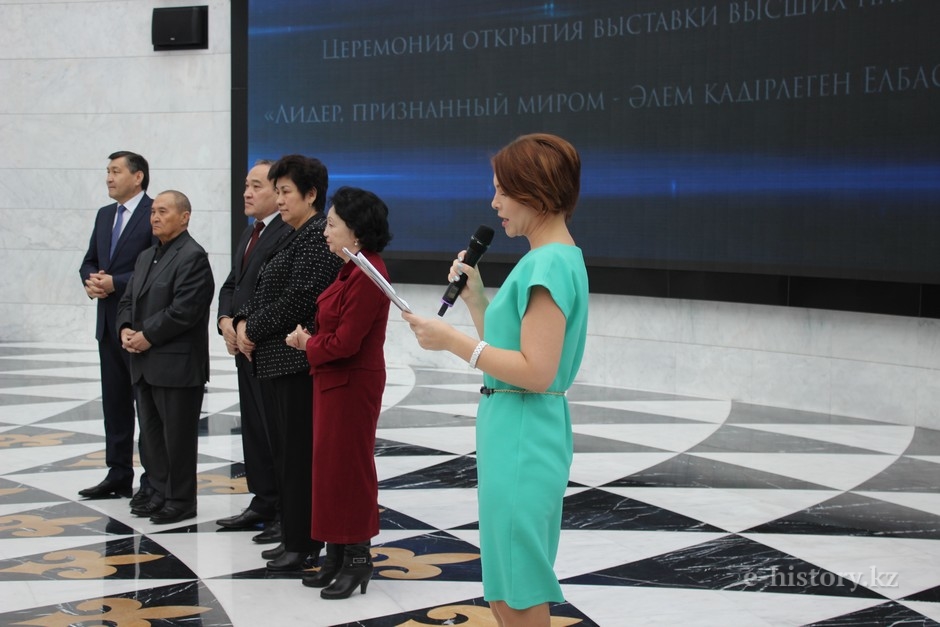 Administrative Director of the Library of the Leader of the Nation, Beisembay Zhumabekov gave a welcoming speech. Director of the national Museum of the Republic of Kazakhstan Darkhan Mynbay, rector of the Academy of Public Administration under the President of the Republic of Kazakhstan Bolatbek Abdrasilov, writer Akim Tarazi, Chairman of Executive Board AEO «Nazarbayev Intellectual Schools» Kulyash Shamshidinova, the faculty of L.N.Gumilyov Eurasian National University, Kazakh University of Technology and Business, representatives of embassies and prominent public and political figures.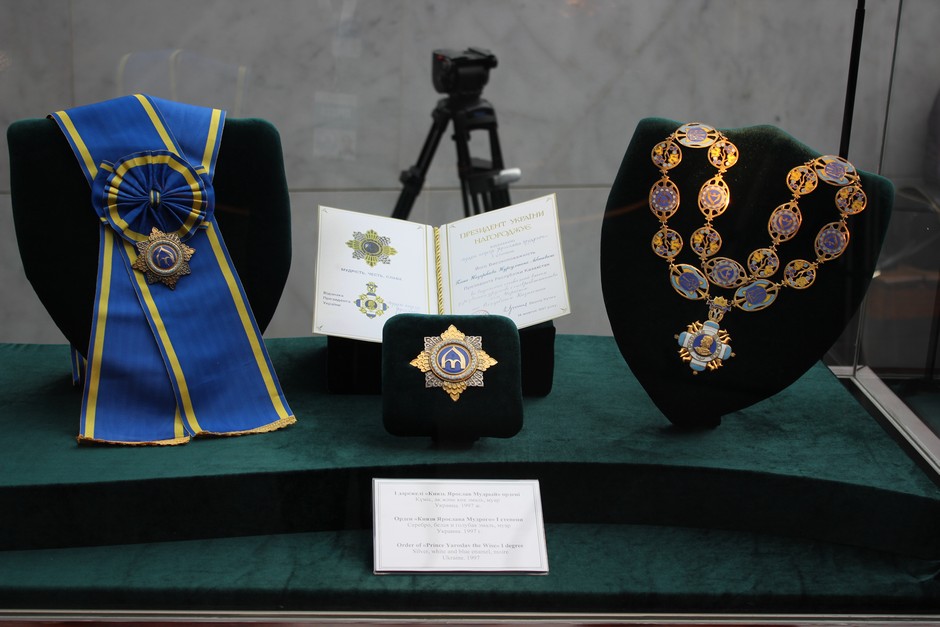 On 26th November was held a presentation of the interactive exhibition «Formation and development of Presidency Institute in Kazakhstan». The interactive exhibition demonstrates the most important stages of formation of the presidency institute and strengthening of Independence of the Republic of Kazakhstan. 
The exhibition is a joint exhibition solution that provides consistent reconstruction of the chronicles of achievement and consolidation of Independence through documents, photos and videos. Materials from the Personal Archive of the President of the Republic of Kazakhstan illustrate the phenomenon of personality of the First President, revealing the depth and range of transformations of Independence period. 
Zhuravlev Sergey Kimovich Deputy Head of representation Rossotrudnichestvo in Kazakhstan, First secretary of the Embassy 
-I live here the second year, before that I worked and lived in Kazakhstan in 2003-2004. After that, I was in Germany for long time and now I came back to Kazakhstan again. I was very impressed, because 11 years ago there was Baiterek only and construction of the buildings was in the process. Now you can see a new city, contemporary, magnificent and beautiful. Your President was a founder of the Eurasianism movement and realization of the project is in the process this year. We have Eurasian Union, it develops and widens. Everyone needs peace, happiness and health, I wish you it! Kazakhstan has everything for that. Peace, friendship and further prosperity!

Use of materials for publication, commercial use, or distribution requires written or oral permission from the Board of Editors or the author. Hyperlink to Qazaqstan tarihy portal is necessary. All rights reserved by the Law RK "On author's rights and related rights". To request authorization email to
or call to 8 (7172) 57 14 08 (in - 1164)