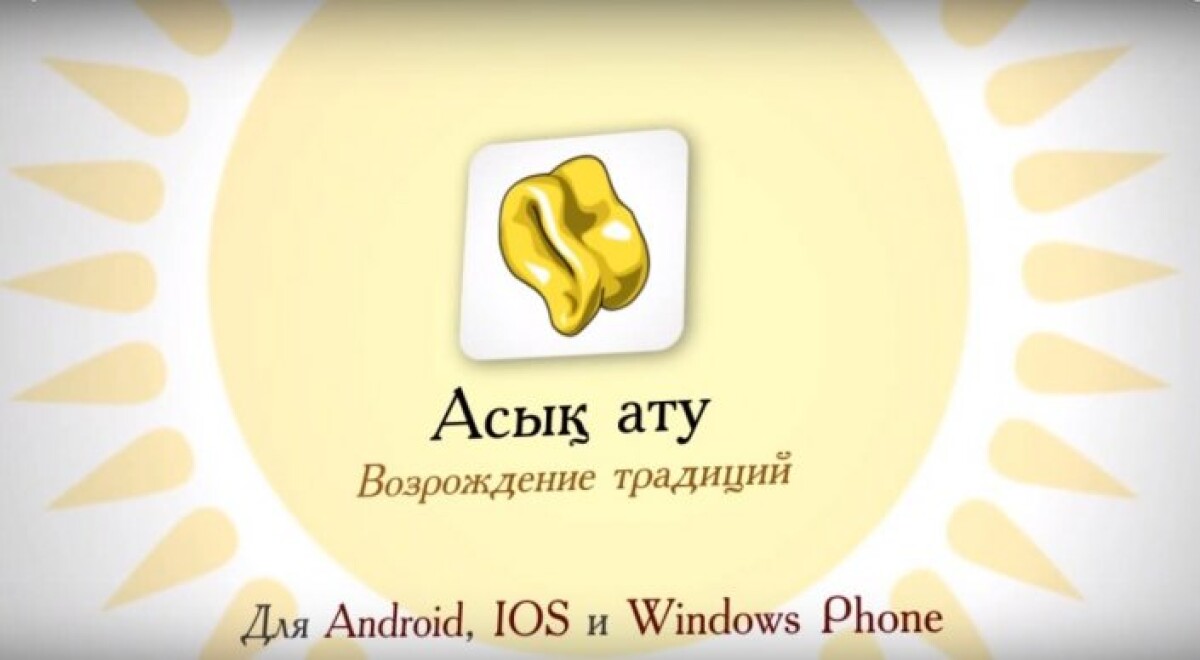 The national game is introduced in the electronic version.
A student-innovator from Almaty, also the winner of the competition (Grand Prix nominee according to the folk voting) of posters on the eve of President's elections in Kazakhstanput the national game "asyk atu" into mobile Internet-space. A young man developed the game-application asyk atu for smartphones. 
Asyk atu — a popular Kazakh national game which meaning is to beat out with one's own asyk (a bone of a knee sheep joint) one or several asyks from a raw at a certain distance, which become the property of a player. 
As the developer cleared out that the application bears exceptionally social character. "I started to the development in May this year, as I wanted to create something national. I wanted the growing generation not to forget their traditions. I myself loved to play this game in my childhood, thus I chose asyk artu", said Yerkebulan Kazykenov, a postgraduate student of the International University of Information Technologies.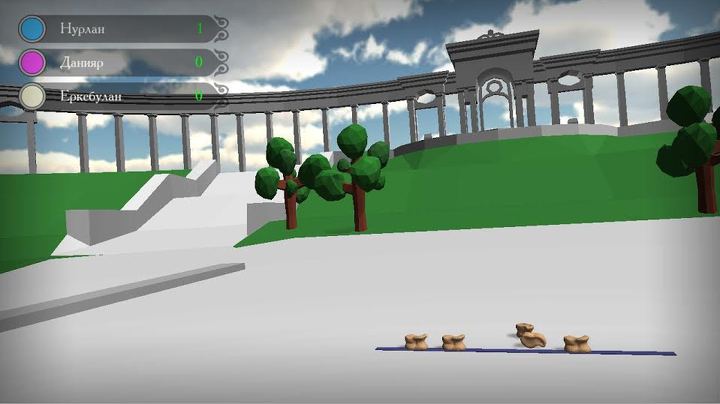 After two months of a stressful creative and technical work Yerkebulan has already placed the game into Play Market. Since 1 November it is accessible for all the users of Android, and since 8 November it appeared in App Store, what is more for free. The peculiarity of a mobile game is that up to four people in one Wi-Fi network can play at one time. Each player has a limitless number of asyks and puts a line (kon) from one to three alchiks.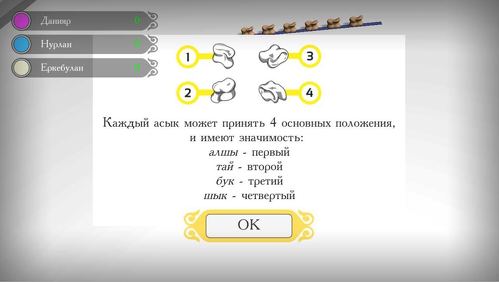 "Then it is defined who will be the first to beat out with the help of a bat (the hardest and largest asyk). Who during the draw is the first one to get alshy (position standing) that person will beat out alchiks at the line. The player has to beat out them at a certain distance to win points. The force of a bat can be defined with the help of pressing the shoot number. The game will end that when no alchik stays on the field", the developer emphasized. 
According to his words, the asyk atu game is not oriented for modernization. 
"To earn at this application it is necessary to make many improvements. We have no time for that, and investors in our country are interested in the mobile applications. At the present moment the server and technical support to make the people play not only via Wi-Fi, but also via Internet", a young innovator said. 
For today, owing to the Republican association in asyk-atu the national game again is becoming popular among young people. To remind, 20 June in Astana was held the Republican competition in "asyk atu among media representatives".
Use of materials for publication, commercial use, or distribution requires written or oral permission from the Board of Editors or the author. Hyperlink to Qazaqstan tarihy portal is necessary. All rights reserved by the Law RK "On author's rights and related rights". To request authorization email to
or call to 8 (7172) 57 14 08 (in - 1164)