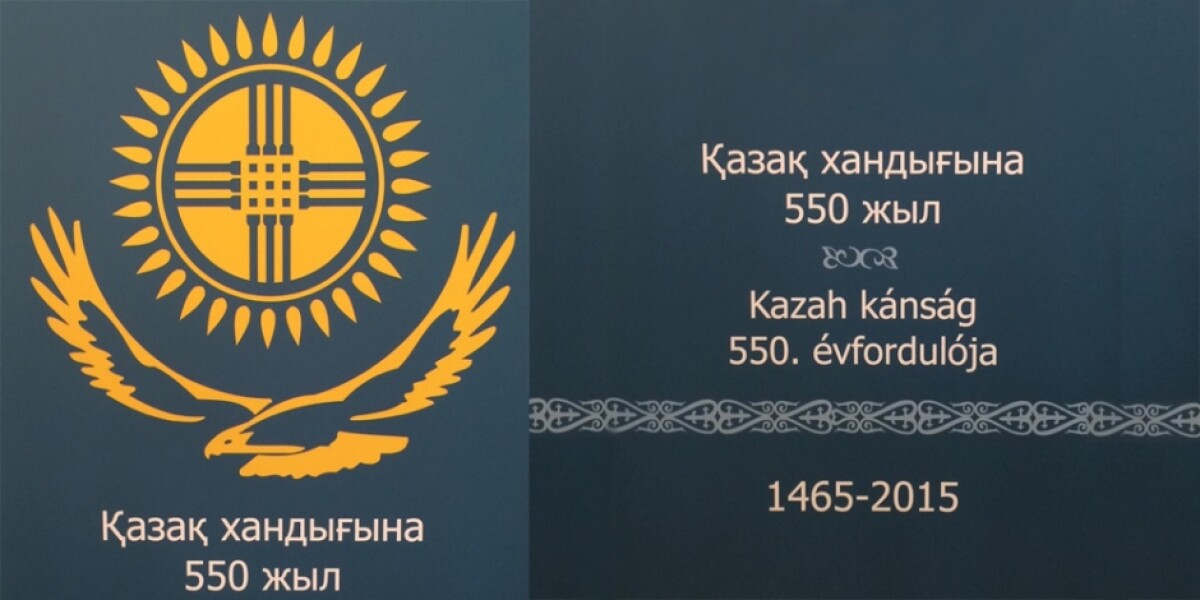 The conference on theme "The interweaving of state tradition on the Great steppe" began today in the capital of Hungary – Budapest.
The conference is organized by International Turkic Academy. Hungarian Academy of Sciences supports the First European Forum devoted to the 550th anniversary of the Kazakh Khanate. It was announced by Information and educational portal of International Turkic Academy http://twesco.org.
 The scientists and public figures from Kazakhstan, Azerbaijan, Kyrgyzstan, Turkey and Hungary take participation in the forum. The event began with the welcome speech of the ambassador of Kazakhstan in Hungary Nurbakh Rustemov, state secretary of Hungary Zsolt Csutora, secretary-general of TURKSOY organization Duysen Kasseinov, President of International Turkic Academy Darkhan Kydyrali, Deputy Director of Center for Humanities Research Balazs Balogh, a member of Aksakals union of the Turkic Council Adil Akhmetov, Director of Yunus Emre Turkish Cultural Center Yakup Gul, and also an international representative of the Turkic Council Khadije Tugba Ikizler.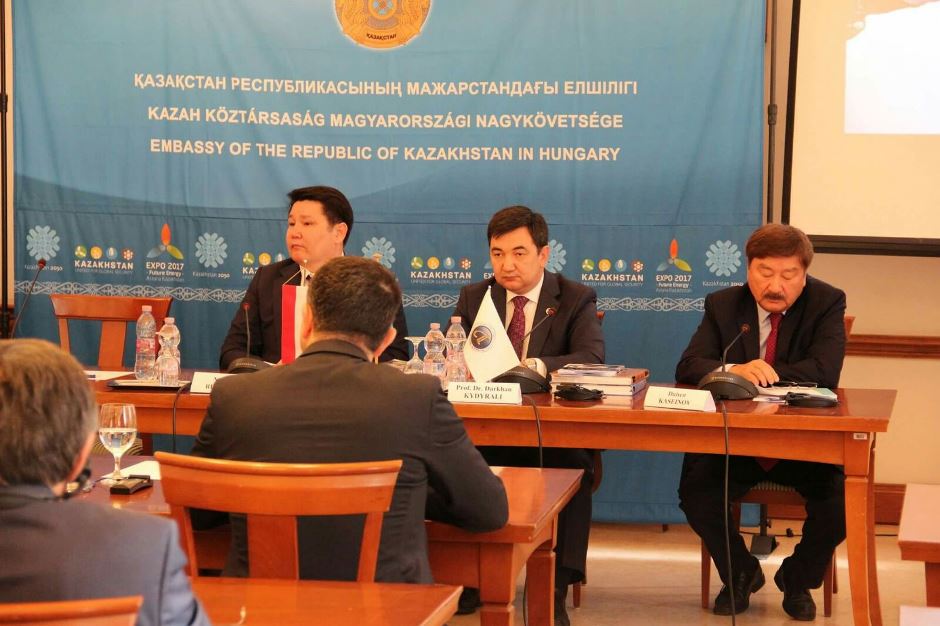 The well-known scientists will made reports during the conference. Zardykhan Kinayatuly (Kazakhstan), Kadyraly Konkobayev (Kyrgyzstan), Ishtvan Zimoni (Head of Altaic studies department of University of Szeged in Hungary), Bolat Komekov (Kazakhstan), Maria Ivanic (head of Turkic Researchers group of Hungarian Academy of Sciences), Bakyt Ezhenkhanuly (International Turkic academy), David Shompay (Hungarian Academy of Sciences), Raushan Mukusheva (University of Szeged, Hungary), Ester Otto-Kovac (PhD student of University of Szeged) are among the participants.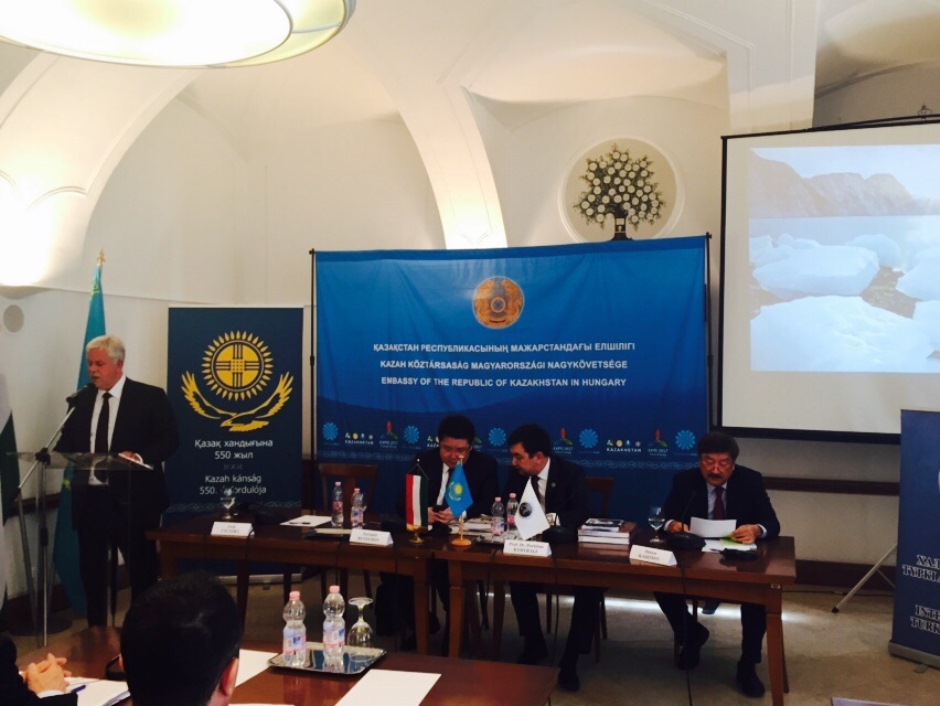 As it is known, the 550th anniversary of the Kazakh Khanate is widely celebrated at national and international levels on the initiative of the President of Kazakhstan Nursultan Nazarbayev this year. In this regard, International Turkic Academy held a number of scientific forums in Kazakhstan and abroad. The conference in Hungary which gives an opportunity to know more about the history of the Great Steppe to the foreign scientific community can rightly be considered as a continuation of this initiative.
 It should be noted that this event was held in the Magyar country not by accident. Hungarians descendants of Attila and Huns consider themselves as a part of the Great Steppe. That is why the conference organized by the support of the ambassador of Kazakhstan in Hungary N.Rustemov received the huge support of the Hungarian scientists.

Use of materials for publication, commercial use, or distribution requires written or oral permission from the Board of Editors or the author. Hyperlink to Qazaqstan tarihy portal is necessary. All rights reserved by the Law RK "On author's rights and related rights". To request authorization email to
or call to 8 (7172) 57 14 08 (in - 1164)