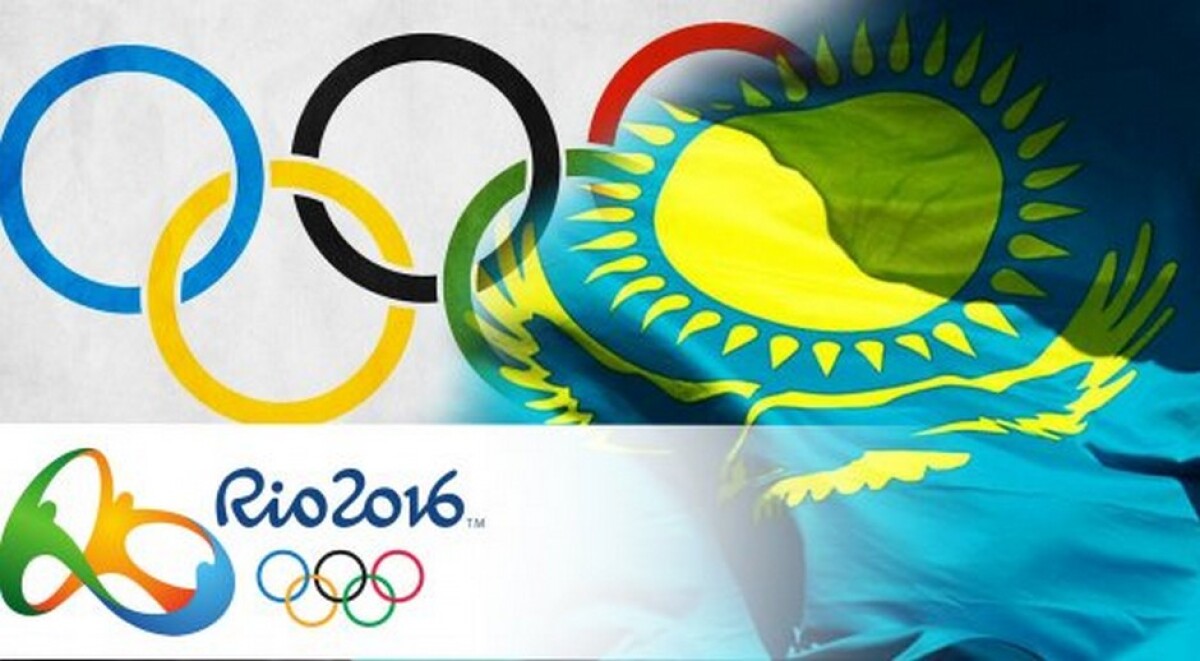 The smallest number of Olympic athletes from Kazakhstan was in Atlanta-1996 – 94 sportsmen. There were 130 sportsmen in Sydney, 114 - in Athens, 129 - in China, 115 - in London and 104 - in Rio.
In the past, Kazakhstan participated in international Olympics as a member of the Soviet Union and with acquisition of independence; the republic participated in the Olympics for the 6th time. 
 For the first time, Kazakhstan took part in XXVI Summer Olympic Games in the USA, Atlanta in 1996. This participation brought 3 gold, 4 silver, 4 bronze medals and placed our country at 24th place.
 The country became famous thanks to such athletes as V.Zhirov, B.Niyazymbetov, E.Ybraimov in Boxing, Yu.Melnichenko, M.Mamyrov in Wrestling, A.Parygin, A.Khrapaty, S.Belyayev in Atletics and V.Vokhmyanin in Shooting.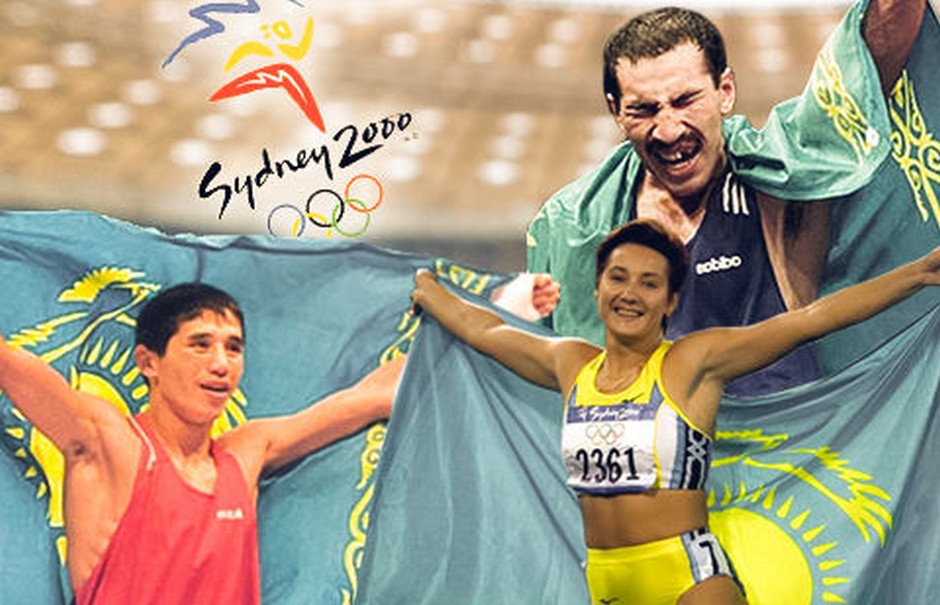 In 2000, during the Olympics in Sydney, Kazakhstan had its glory hour. Kazakhstan took 22nd place among 199 countries-participants. Winners of gold and silver — B.Sattarkhanov, E.Ibraimov (Boxing), O.Shishigina (Track and Field), B.Zhumadilov, M.Dildabekova (Boxing), A.Vinokurov (Cycling), I.Bairamukov (Freestyle Wrestling) had left a memorable mark in history. 
 In 2004, in the birthplace of Olympics — Greece in XXVII Summer Olympic Games, Kazakhstan team went down to 40th place. Kazakhstan was limited to one gold medal in these competitions, many people considered that our country was out of luck and that judgement was understandable when you compare with results of previous years. 
Boxer B.Artayev won gold, G.Laliyev (Wrestling), G.Tsurtsumia (Greco-Roman Wrestling), G.Golovkin (Boxing), S.Filimonov (Weightlifting) won silver and S.Eleuov (Boxing), M.Manukyan (Greco-Roman Wrestling), D.Karpov (Track and Field) won bronze.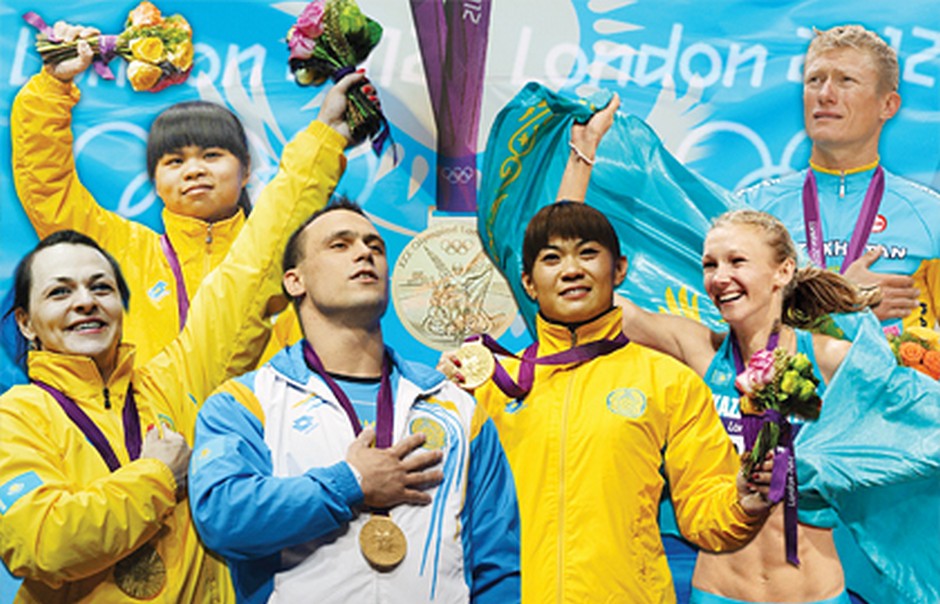 At the Olympics in Beijing 2008, talented boxers who worked hard in the ring and showed their best side, raised rating of Kazakhstan. Along with it, medal places were taken is such sports as Track and Field, Greco-Roman wrestling, Taekwondo and judo. B.Sarsekbayev and I.Ilyin won gold, I.Nekrasova, A.Zhitkeyev, A.Vazhenina, T.Tigiyev won silver, N.Tenizbayev, A.Mambetov, M.Grabovetskaya, E.Shalygina, M.Mutalimov, E.Shynaliyev, A.Shylmanov won bronze medals. 
 In that period, Kazakhstan held 29th place in the world.
 In 2012, the team has reached a good level at XXX Olympic Games in London. Kazakhstan took 12th place with that team and won 7 gold, 1 silver and 5 bronze medals among 204 countries-participants.
 Our sport athletes I.Ilyin, Z.Chinshanlo, M.Maneza, S.Podobedova improved the rating of Kazakhstan on the world stage of weightlifting. S.Sapiyev, O.Rypakova won gold, A.Niyazymbetov won silver and A.Tanatarov, G.Manyurova, D.Gadzhiyev, M.Volnova and I.Dychko won bronze medals. 
 Thus, Kazakhstan athletes won 16 gold, 17 silver and 19 bronze medals before participation in 6th Olympics in Rio. Our boxers were one of the strongest among other sports at the Olympic Games. Judging by history, box brought more gold medals. 
 Showing a high level of technical skill in boxing, B.Zhirov at the Olympics in Atlanta — 1996, B.Artayev at the Olympics in Athens — 2004, S.Sapiyev at the Olympics in London — 2012 won Val Barker Cup and took the second place in the world after the USA by the number of country-holders of this cup.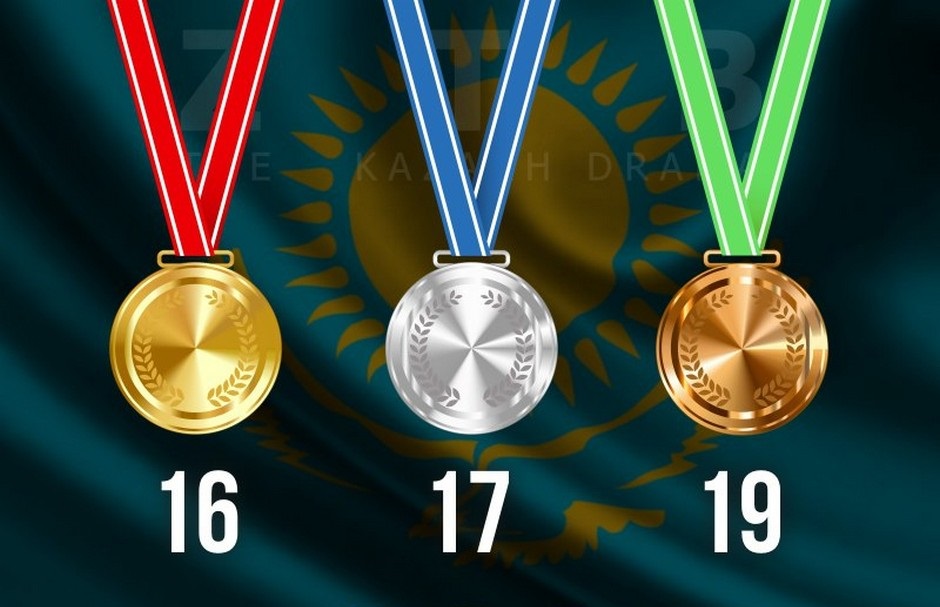 According to SportStat, Kazakhstan athletes won gold in 6 sports and received prize places in 10 sports. These are Boxing (6), Weightlifting (5), Track and Field (2), Greco-Roman Wrestling (1), Cycling (1), Pentathlon (1), as well as Judo, Taekwondo, Wrestling and Shooting. 
 There are two-time Olympic champions among Kazakhstan sportsmen, they are I.Ilyin (two gold medals), A.Vinokurov (silver and gold medals), E.Ibraimov (bronze and gold mmedals), B.Zhumadilov (two silver medals) and shooter S.Belyayev won medals in 1996 participating at one Olympics for two programs. 
 The largest number of sportsmen from Kazakhstan participated at the Olympics in Sydney, the least number of sportsmen participated in Atlanta — 1996 — 94 sportsmen, then, in Athens-2004 — 114 sportsmen, 129 sportsmen in Beijing-2008, 115 sportsmen in London — 2012 and 104 sportsmen in Rio-2016. 
 By Zangar KARIMKHAN, Malika MURSALIMOVA

Use of materials for publication, commercial use, or distribution requires written or oral permission from the Board of Editors or the author. Hyperlink to Qazaqstan tarihy portal is necessary. All rights reserved by the Law RK "On author's rights and related rights". To request authorization email to
or call to 8 (7172) 57 14 08 (in - 1164)