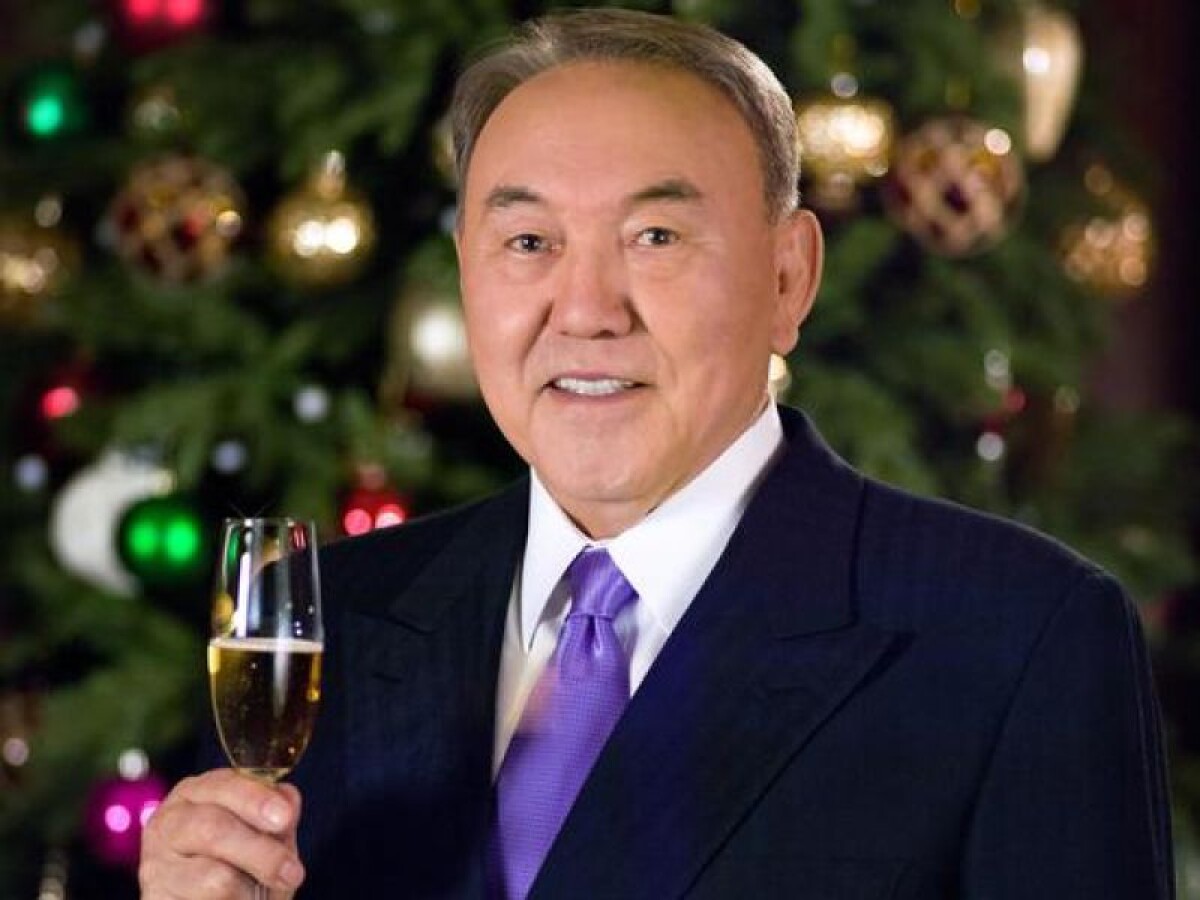 Dear compatriots!
With particular joy and excitement, each of us awaits the coming of the New Year.
We celebrate this bright and kind holiday in unity and harmony with a large and friendly Kazakhstani family.
We associate our wildest hopes and dreams with it, we make breathtaking plans and make secret wishes for the future.
The outgoing 2018 was very informative and dynamic for our country.
The main event was the 20th anniversary of beautiful Astana, which has become a vivid symbol of the wide and open soul of Kazakhstan, the personification of the happiness and welfare of our people.
This year, Kazakhstan has further strengthened its position and authority in the international arena.
We successfully presided over the UN Security Council, the key governance structure in today's global world.
My landmark visits to Moscow, Beijing, Washington, Brussels and other capitals that are important for our state have taken place.
In the outgoing year, we have maintained the positive dynamics of the country's economic development.
As part of industrialization, new manufacturing enterprises and infrastructure facilities were launched.
Significantly increased the volume of housing construction and transit traffic.
The export of Kazakhstani products and the level of digitalization of key sectors of the economy increased.
Kazakhstanis should be assured of peace and security on the streets of cities and villages of our country.
Therefore, reforms have begun in the judicial and law enforcement system.
A start has been made to large-scale measures to improve the quality of life and increase the well-being of our citizens.
All these important steps and achievements were made possible thanks to the efforts and work of all Kazakhstanis.
I want to express my sincere gratitude to each of you for your contribution to the prosperity of our Motherland!
 
Dear Kazakhstanis!
In a rapidly changing world, the main factor in the successful development of a country is people, their talents, knowledge and patriotism.
Therefore, the coming year is declared the Year of Youth.
I am sure that the younger generation will justify our trust and will be able to bring Kazakhstan among the 30 best countries on the planet.
 
Dear friends!
Just a few moments left until New Year 2019!
May peace, goodness and prosperity be in every home in Kazakhstan!
With all my heart I wish you all happiness, health and good luck in all your endeavors!
Use of materials for publication, commercial use, or distribution requires written or oral permission from the Board of Editors or the author. Hyperlink to Qazaqstan tarihy portal is necessary. All rights reserved by the Law RK "On author's rights and related rights". To request authorization email to
or call to 8 (7172) 57 14 08 (in - 1164)