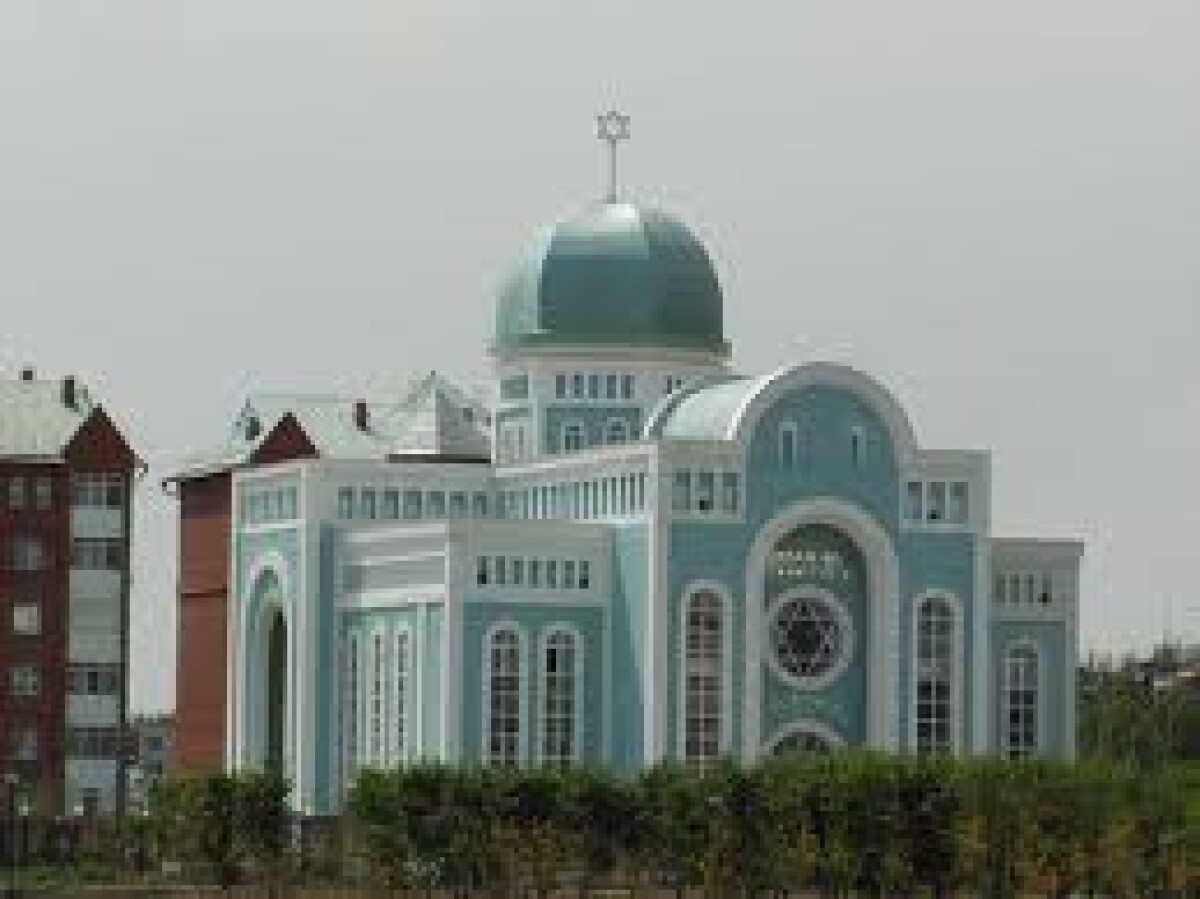 It is know from the history that Judaism originally spread in the Khazar Empire in the steppe regions of Eurasia. Limited group of Khazar aristocracy headed by the governor adopted this religion adopted. There is historical information about movement of Jews from Persia to Turkestan in 14th century. Moreover, Jewish craftsmen moved from European part of Tsarist Russia on the territory of Kazakhstan in the late 19th and 20th centuries.  The massive influx of Jewish population on the territory of republic was marked in 30-40's of 20th century. Jewish people were forced to move to Kazakhstan due to Stalin's repressions.
First synagogue in Kazakhstan appeared before the revolution. It existed less than 20 years, from 1913 to 1932 period of time. In 2003, believers celebrated the 90th anniversary of the synagogue.
Nowadays, synagogues can be found in Astana, Almaty, Aktobe, Petropavlovsk, Pavlodar and other major cities. In 2004, the opening of the largest synagogue in Central Asia "Beit Rachel – Chabad Lubavich", which was attended by the President of Republic of Kazakhstan Nursultan Nazarbayev, delegations from Israel, the United States, several European countries and the CIS, has become an important event in the life of Jews in Kazakhstan.
On 25th October 2012, four Jewish communities were registered. From 2002 in Kazakhstan started its release the newspaper "Shalom" (founder of Jewish Congress of Kazakhstan). Ancient Jewish holidays are widely celebrated annually.
Eurasian Congress of Rabbis has considerable influence among the followers of Judaism of Kazakhstan. Meetings of this Congress held in the largest cities of CIS including Almaty. Congress plays an important role in strengthening interfaith harmony and coordination of Jewish religious communities.
Today, the country has all the main areas of modern Judaism. This is due to the strengthening of international relations with both Israel and United States. The long coexistence of Muslims and Jews in Kazakhstan shows a positive example of interfaith harmony.
The representatives of Judaism participated in all four Congresses of Leaders of World and Traditional Religions in Astana. In particular, Yona Metzger the Chief Ashkenazi Rabbi of Israel, Shlomo Amar the Chief Sephardi Rabbi of Israel and Chief Rabbi of Kazakhstan Yeshaya Cohen attended this forum.
Use of materials for publication, commercial use, or distribution requires written or oral permission from the Board of Editors or the author. Hyperlink to Qazaqstan tarihy portal is necessary. All rights reserved by the Law RK "On author's rights and related rights". To request authorization email to
or call to 8 (7172) 57 14 08 (in - 1164)