Events calendar
14 October
14 October 1934
In 1934 Marzhankolsky village council was formed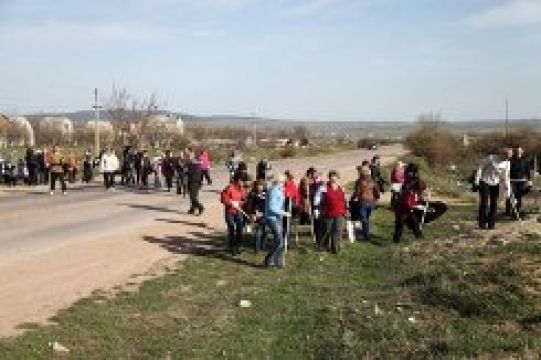 By the decision of the Presidium of Karaganda Council in October 14, 1934 the Marzhankolsky village council was established. And later in November 1934, Zharaspaisky village council was formed. By the decree of the CEC of KazASSR center of the Nura region was moved from Kazgorodok to Kievka village.
14 October 1939
In 1939 Zhambyl region was established

In 1939 Zhambyl region was established. It's located in southern Kazakhstan. The city of Taraz is an administrative center of the region.
It includes 10 districts, 1 regions capital and 3 district capitals. The region is rich in non-ferrous metals, barite, coal, cladding, semiprecious and technical stones as well as building materials.
There are Kazakh and Russian Drama Theaters, Philharmonic Orchestra, 5 museums, libraries, clubs and houses of culture in the region. Such monuments of ancient architecture as Mausoleums of Aisha-Bibi and Babadzha-Khatun (X-XI centuries), Karakhan and Dautbek (X-XIII centuries) are situated there.
14 October 2013
14 October 1916