Events calendar
30 August
30 August 1995
The Day of the Constitution of the Republic of Kazakhstan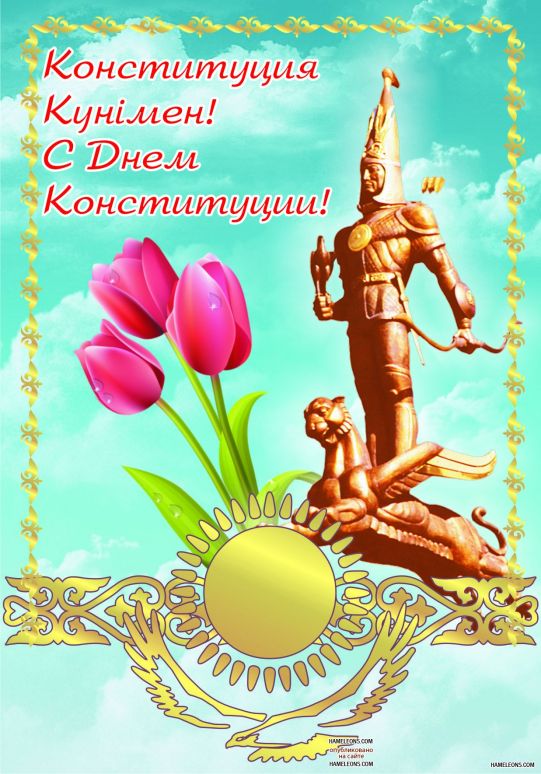 The Day of the Constitution of the Republic of Kazakhstan if one of the public holidays annually celebrated in Kazakhstan. On August 1995 the public referendum was carried out. Kazakhstan's people adopted new draft of constitution.
Kazakhstan gained its independence in 1991. However, the Basic Law of the Republic was finally approved only in 1995.
The Constitution was amended twice in 1998 and 2007 when it recognized Presidential-Parliamentary form of government.