Gorokhovodatskiy Ivan Stepanovich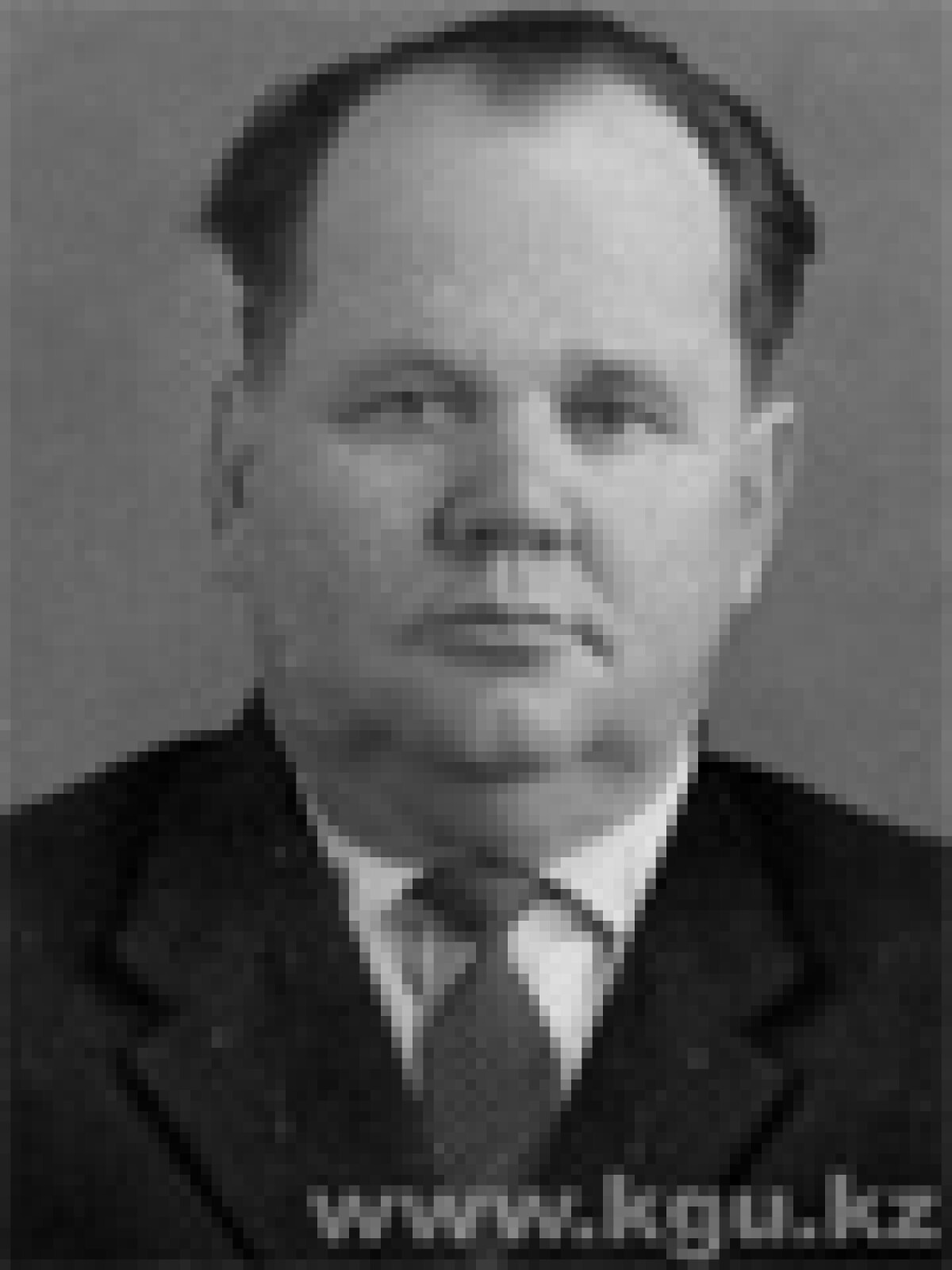 | | |
| --- | --- |
| Name | Gorokhovodatskiy Ivan Stepanovich |
| Birthday | 1906 |
| Death day | 1978 |
Historian, Candidate of Historical Sciences
Gorokhovodatskiy Ivan Stepanovich – historian, Candidate of Historical Sciences (1950)
Started teaching at elementary schools (1922),
Teacher of history at high school, chief of RayONO (District Department of People's Education) (1928-1933),
Chief of department, Labor Central Committee at the Union of Junior High Schools (1933-1938),
Graduated from Kzyl-Orda Pedagogocal Institute. Historical Faculty (1941),
Director of High School; worked as a teacher at Kzyl-Orda Pedagogical Institute (1939-1943),
Senior Lecturer at Medical Institute, chair of Marxism-Leninism (1944-1948),
Senior Research Fellow, Chief of Party History sector; since March, 1950 – Deputy Director for Science at Kazakh branch of IMELS at Central Committee of the Communist Party of Soviet Union (1945-1953),
Director of the Institute of History, Archaeology and Ethnography, Academy of Sciences of KazSSR (1953-1956),
Rector of Kokchetav Pedagogical Institute named after Sh. Ualikhanov(1962-1971).
Main Studies:
·   «Istorija KazSSR» (1-st volume) – member of editorial board.
Use of materials for publication, commercial use, or distribution requires written or oral permission from the Board of Editors or the author. Hyperlink to Qazaqstan tarihy portal is necessary. All rights reserved by the Law RK "On author's rights and related rights". To request authorization email to
or call to 8 (7172) 57 14 08 (in - 1164)