Begeldinov Talgat Yakubekovich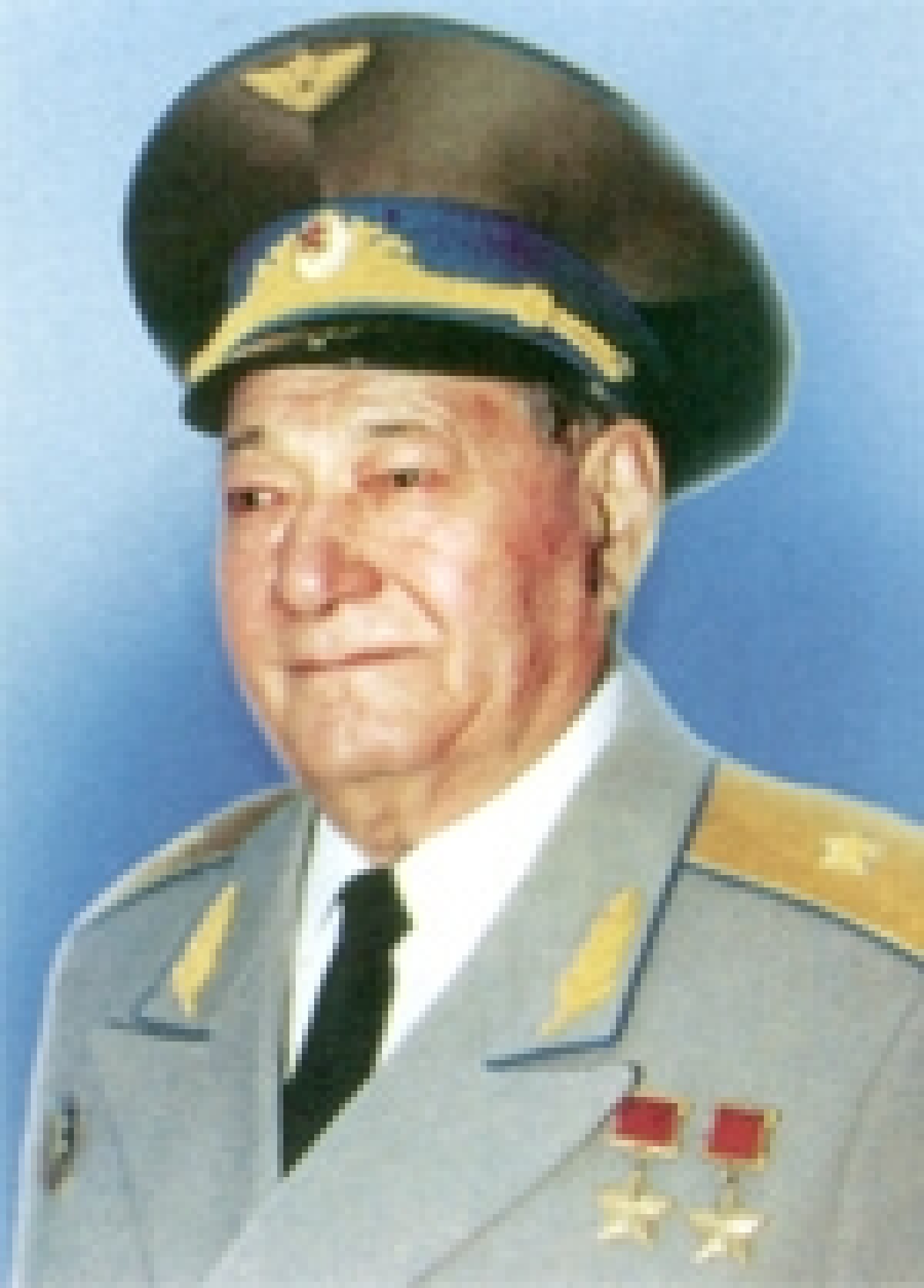 | | |
| --- | --- |
| Name | Begeldinov Talgat Yakubekovich |
Soviet ground-attack pilot, twice Hero of the Soviet Union, Major General Aviation Kazakhstan.
Talgat Zhakypbekovich Bigeldinov - twice Hero of the Soviet Union, was born on August 5, 1922 in the village of Maybalyk Akmola region of Akmola region into a peasant family. Childhood and youth spent in Frunze, 16 years became engaged in a flying club. In 1942, he graduated from the Talgat Chkalovskoye Military Aviation School.
Since January 1943, he fought at the Kalinin, Voronezh, Steppe, the first and second Ukrainian fronts in the 144th  Guards destroyers and aircraft. In the last months of the war, his storm troopers took part in the Battle of the Oder and in the defeat of the enemy's rate. During the Great Patriotic War was the front Talgat Bigeldinov promoted from private pilot to commander of an aviation regiment, made 305 sorties. He was famous for his courage, ingenuity, skill.
T. Bigeldinov in 1950 graduated from the Academy of  the Air Force, was deputy commander of an aviation regiment and the chief of staff. In 1956, he retired for health reasons. Deputy of the Supreme Soviet of the USSR of the 2nd and 3rd convocation. He - the author of the books "305 raids" (1966, Frunze), "IL-s attack" (1966, Almaty), "Aspandaғy ayқas" (1967, Almaty), telling us about the war years.
Talgat Bigeldinov awarded the Order of Lenin, twice - the Order of the Red Banner, Order of the Patriotic War, first and second degree, Order of Alexander Nevsky, Order of the Red Star and the Order of Glory of the third degree, as well as medals.
Use of materials for publication, commercial use, or distribution requires written or oral permission from the Board of Editors or the author. Hyperlink to Qazaqstan tarihy portal is necessary. All rights reserved by the Law RK "On author's rights and related rights". To request authorization email to
or call to 8 (7172) 57 14 08 (in - 1164)