Zhanibek Khan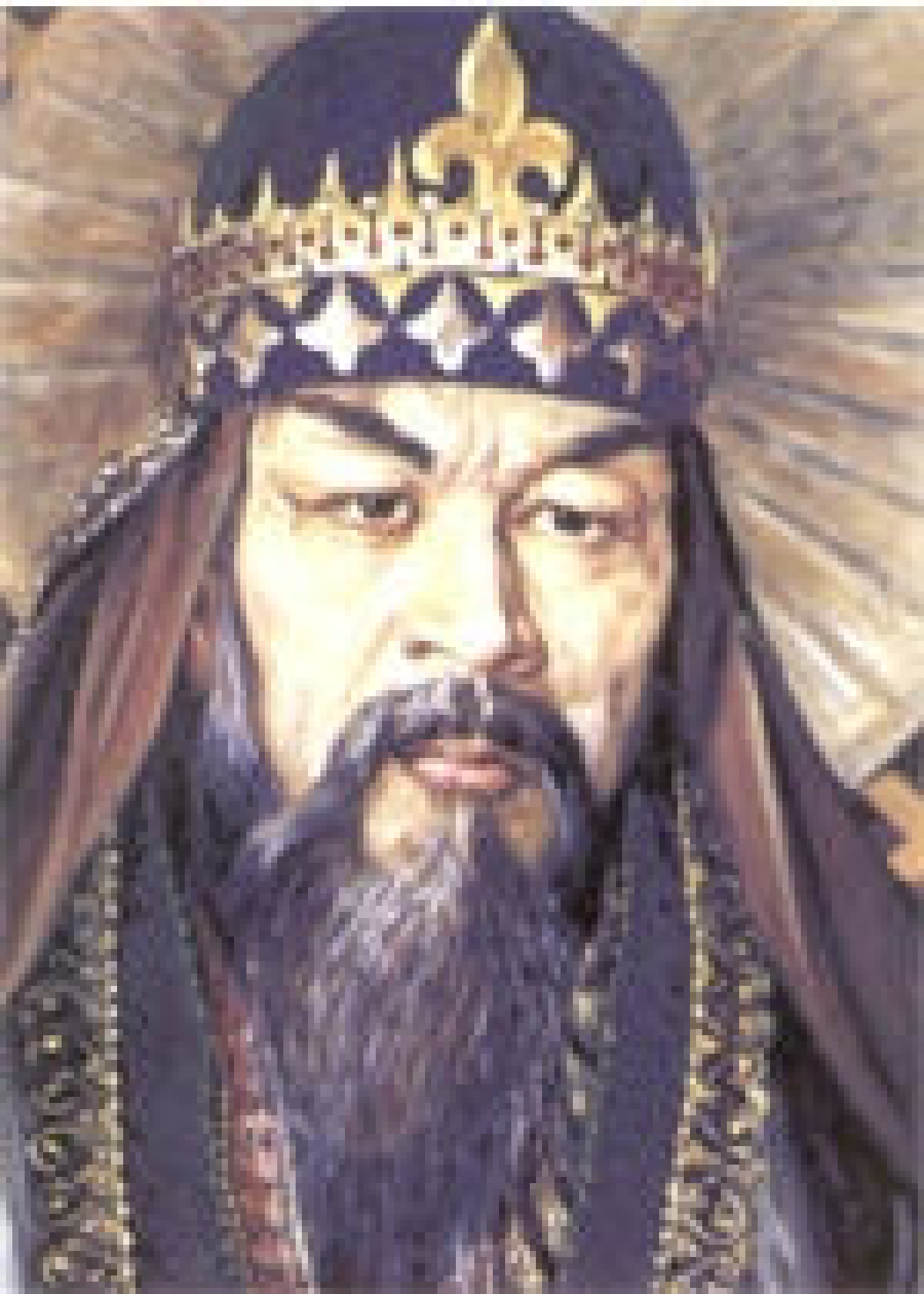 Kazakh Khan, one of the founders of the Kazakh Khanate and its ruler, presumably, in the years 1474-1480.
Currently, there are two versions of the origin of the first dynasty of the Kazakh khans. On one of them they came out of the house Horde-Edzhena, on the other - they are descendants of the thirteenth son of Jochi Khan - Tuck-Timur. For example, Abu al-Ghazi in his pedigree says: 
In Genghis Khan's son Jochi Khan, his son, Timur Tukai, his son Uz-Timur, his son Hodge, his son Badakul-angle lens, his son Urus Khan, his son Koirchak Khan, his son Barak-Khan, his son of Abu Said, surnamed Jani Beg Khan. It had nine children in this order: Irandzhi, Mahmoud Qasim, followed by ITIC Dzhanish, Kanabar, Tenishev, Usuk, Dzhuak. 
Mahmud ibn Wali in "Bahr al-Asrar" also calls Kerey (Giray) and Janibek descendants Tuka Timur: 
  Some of the descendants of Tukai-Timur Khan, for example Kirei Khan and Jani Beg Khan, the names of the fathers who are mentioned in detail in the list of names khakans place of the fat-Timur, came out of the circle of submission and obedience and chose to leave their homeland.
Use of materials for publication, commercial use, or distribution requires written or oral permission from the Board of Editors or the author. Hyperlink to Qazaqstan tarihy portal is necessary. All rights reserved by the Law RK "On author's rights and related rights". To request authorization email to
or call to 8 (7172) 57 14 08 (in - 1164)