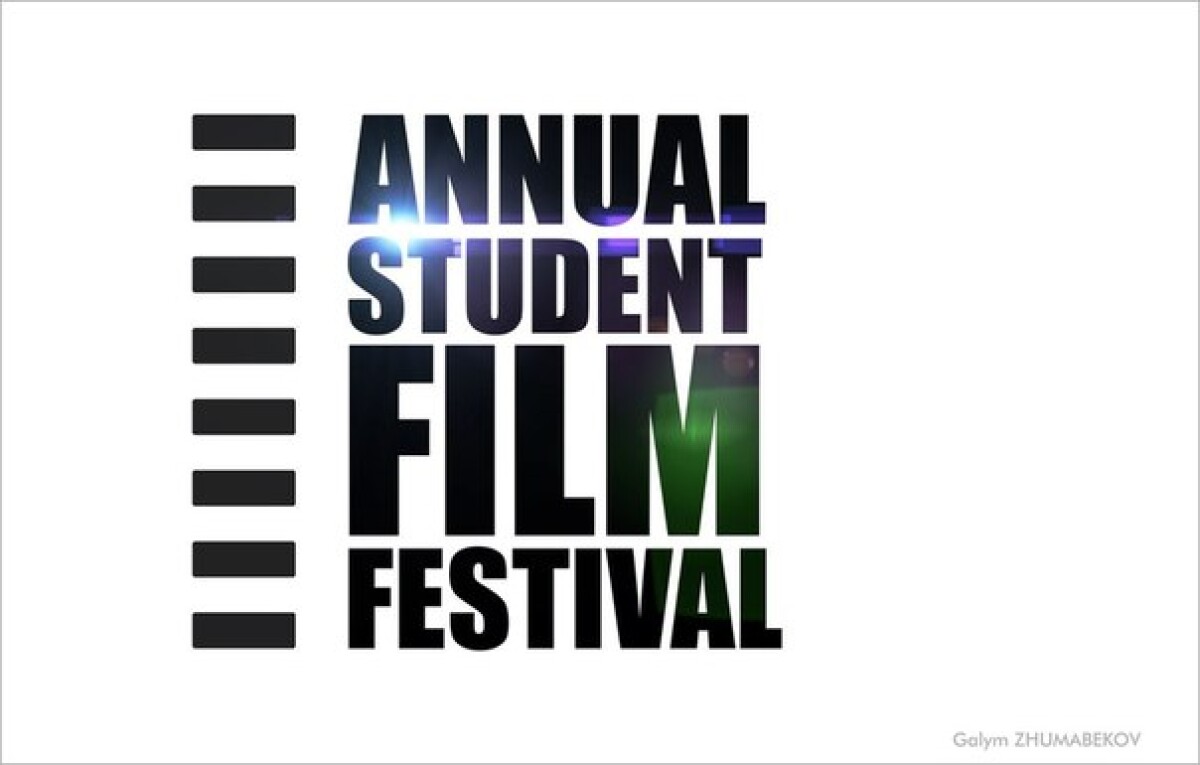 In 2015 the Annual Student Film Festival is dedicated to the Kazakh famous film director and outstanding actor Shaken Aimanov
The Third Annual Student Film Festival will take place at the National Art Gallery "Astana" on February 20, 2015. The opening ceremony starts at 7 p.m.
The Festival is organized jointly with the "Youth Parliament — Astana" public association.
The Annual Student Film Festival is a creative project dedicated to the birthday of the great Kazakh filmmaker, actor and People's Artist of the Soviet period Shaken Aimanov. The Film Festival includes presentation of short films and videos produced by students of the Nazarbayev University in the city of Astana.
This year, the main theme of student films is "Social Development: Education of Nation". It includes the following categories: "Moral Values", "Education", "Healthy Lifestyle" and "Ecology".
The Third Annual Student Film Festival will be held in the concert hall of the National Art Gallery "Astana" at 2 Republic Avenue, the city of Astana. Admission free. The number of seats is limited.
Website www.e-history.kz reminds that last year Kazakhstan celebrated the 100th anniversary of the famous Kazakh filmmaker and actor Shaken Aimanov.
He was born on February 15, 1914 in Bayanaul, Pavlodar region. In 1931-1933, he studied at the Kazakh Institute of Education in the city of Semipalatinsk.
Since 1998, Aimanov had worked at the Kazakh Drama Theatre (now Kazakh Academic Drama Theatre named after M. Auezov) where he created over 100 roles, including Petruchio ("The Taming of the Shrew"), Khlestakov ("The Government Inspector"), Kodar ("Kozy Korpesh — Bayan Sulu") and many others. Working at the Theatre he produced a number of plays such as "Artists and Admirers" by A. Ostrovsky, "The Tragedy of the Poet" by G. Musrepov. Each Aimanov's stage work, both in modern and classical repertoire, became most important cultural event of the country. The plays with his participation had a riot.
Over a decade and a half of work inthe cinema industry Shaken Aimanov had produced more than 10 fiction films which rightfully became the part of the golden fund of national cinema. From 1953 until his death in 1970 Aimanov was permanent artistic director of the national film studio; he worked as a scriptwriter, actor and film director and was the head of established by him the Union of Cinematographers of Kazakhstan.
The films produced by Shaken Aimanov, including "We Live Here" (1956), "Crossroad" (1963), "Aldar Kose" (1964), "Angel in a Hat" (1968) and others are still popular among people.
Use of materials for publication, commercial use, or distribution requires written or oral permission from the Board of Editors or the author. Hyperlink to Qazaqstan tarihy portal is necessary. All rights reserved by the Law RK "On author's rights and related rights". To request authorization email to
or call to 8 (7172) 57 14 08 (in - 1164)