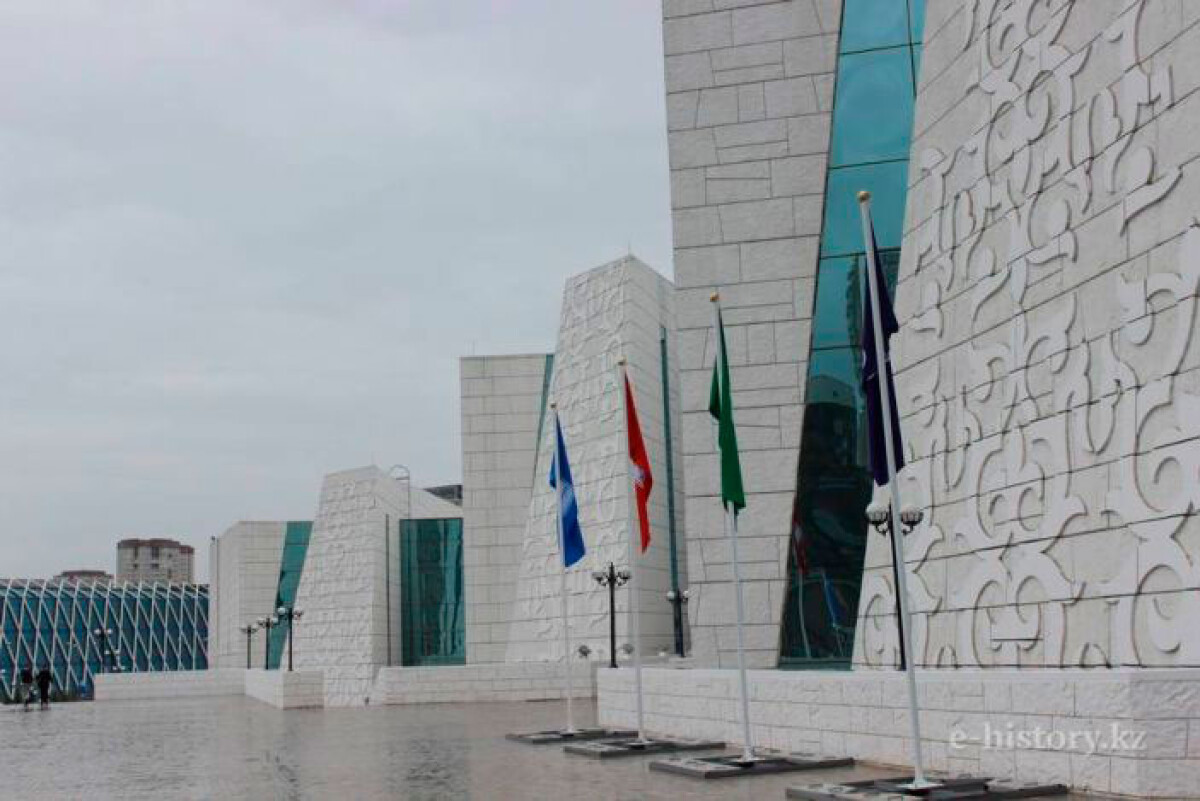 The exhibition "In search of identity" was notable with the fact it gives the unique chance for visitors to get acquainted with the works of artists addressing to various periods of art.
10 December 2015 at 16:00 the National Museum of the Republic of Kazakhstan opened for the wide public its storerooms. 
At the exhibition were presented nearly one hundered and fifteen paintings, sculpture and graphic works among which the canvases of the founders of national painting school of Abylkhan Kasteev, Aubakir Ismailov, gorgeous works of the first professional Kazakh artist Aisha Galimbayeva, surprisingly tender water-colors of Uke Azhiyev and contemplative landscapes of philosophic lyrist Sabur Mambeev, also the works of outstanding artists — Sixtiers Salihitdin Aytbayev, Abdrashit Sydykhanov, Bakhtiyar Tabiyev, Yerken Mergenov and others, who contributed to the development of national school of art. 
Amazing graphics of Yevgeniy Sidorkin, filled with the depth of limitless love for the Kazakh land, and painterly canvases of Gulfayruz Ismailova will not leave indifferent the esteemers of beauty. At the exhibition the works of Kuanysh Yesirkeev — one of the first artists who writes about the tragedy of the Kazakh people in the period of the Soviet collectivization are presented. 
The exhibition "In search of identity" widens the understanding of the key stages of the history of art in Kazakhstan, where along with the Kazakh artists the artists of different nationalities worked. As fate has willed they found themselves in Kazakhstan. Those are Abram Cherkasskiy, Vladimir Gayev, Valentin Antoshenko-Olenov and others. All of them made contribution to the development of art in Kazakhstan. 
Today, as never before, the improvement of the local art, preservation of the uniqueness of the local colour and search of new stylistic solutions are actual. About that say the works of Sembigali Smagulov, Askar Yesdauletov, Akhmet Akhat, Anar Aubakir, Murat Kalkabayev and others. 
The Art school of Kazakhstan lived through the formation and development in the Soviet time, intensive transformations of the period of the gaining of Independence. As a result of social-political realias of time, each of the stages is the interlacing of complicated and ambivalent phenomena having influenced the development of art. The professional easel art developed headily and very soon gained unique features which allow to regard the Kazakhstan art as the unique art phenomenon. 
Work period of the vernissage was from 10 December 2015 to 29 February 2015.
Use of materials for publication, commercial use, or distribution requires written or oral permission from the Board of Editors or the author. Hyperlink to Qazaqstan tarihy portal is necessary. All rights reserved by the Law RK "On author's rights and related rights". To request authorization email to
or call to 8 (7172) 57 14 08 (in - 1164)