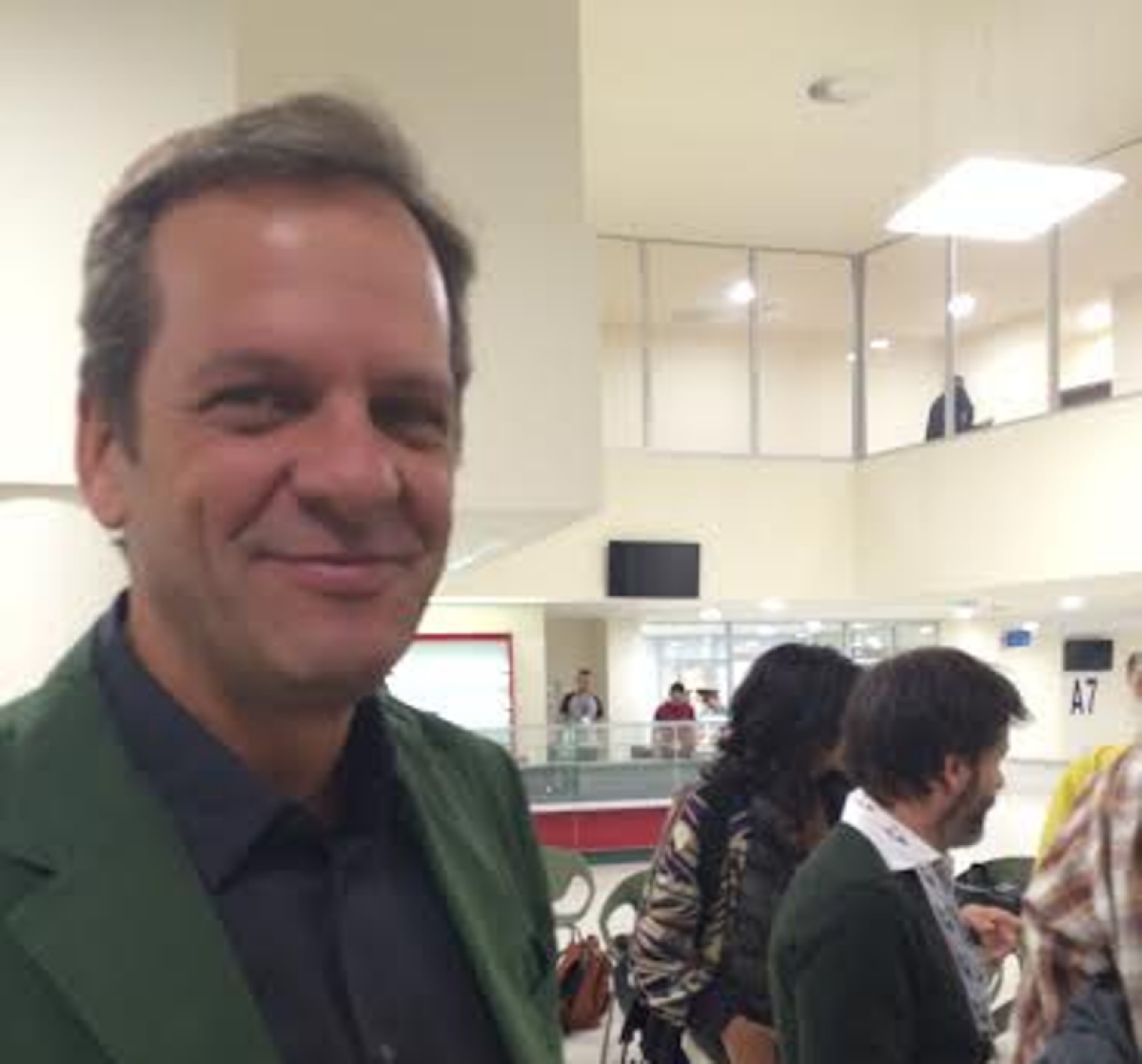 The anniversary show devoted to the 550th anniversary of the Kazakh khanate was prepared by international creative team that speaks the same language of passion.
One of the main production-directors world-known Italian producer Marco Balich thinks so.
 -I am truly honored to participate in such a wonderful ceremony devoted to the 550th anniversary of the Kazakh Khanate. I am excited and very glad for this opportunity. As I am an Italian, I am fond of all attractive things and I am inspired by the beauty of Astana. There are more things that inspire me. I like everything. 
As a citizen of the world I am very glad to attend such a historic event, when the President and people of Kazakhstan want to celebrate proudly, honorably, want to glorify their country in a very tolerant, peaceful way.
 I consider that event in which we participated together with the representatives of the cultural world of Kazakhstan, with best artists of world show business can reflect what I said above.
 It was really a unique experience for use to plunge into the history working with local intellectuals to experience the history of Genghis khan, experience the history of Kerey and Zhanibek, famine, all important historic events of Kazakhstan. 
These are things that are not known for us. It was a great joy for us to know about them and present them on the stage in a very interesting way. I am sure that all the people of Kazakhstan and the representatives of an international community after seeing the concert will feel very important emotions. If we could encourage strong emotions, it means, we have done our job well. 
We have met with the Minister of Culture and Sport of Kazakhstan on EXPO in Milan. He saw those performances prepared by us. He is a very brave man as he decided to prepare such ceremony in Kazakhstan in 6 weeks. 
We have combined our technical efforts with our technical director in Rio, attracted the best specialists in the world who can arrange the most complicated shows. There are 19 teams in our team, among them are Canada, Mexico, Italy, England, Azerbaijan, Ukraine, Russian and, of course, Kazakhstan. 
It is an international team that speaks in one language of passion creating such wonderful and unique shows. There are managers who produced the best rock-n-roll shows, such as Patrick Ledwith, one of the main experts in fireworks and special effects in the world Antonio Parente, the specialist in choreography, the first woman manager who set the ceremony of the Olympic Games Gina Martins, Toleubek Nigmetovich (Alpiyev —ed.) together with creative team from Kazakhstan. We all get acquainted and it is invaluable experience for all of us. 
I am very glad that managed to create such an unforgettable atmosphere. 
It was necessary for us to find common ground with them. It was very interesting experience, very complicated, but interesting from the view of teamwork. We could carry out some more ceremonies like this together. You can see that all are smiling, everyone is in a good mood, no one is stressful or irritated. We became one team and it is very important. When we leave Astana, we will leave something in the heart for the memory of it. 
First of all, there is a very outstanding choreography. It is very high result in terms of technical performance to combine various kinds of choreography with animals, complicated figures. I am speaking about international level, there is a really complicated choreography and you can be proud of it. 
I would like to say about the uniqueness of your stage, its whole projection in three layers: bottom, middle and top layers. We have a ball with a 10m diameter and tree of life with 21 thousand small light bulbs.
 The costumes are beautiful. I am saying it as Italian because we always put great attention to outfits.

Use of materials for publication, commercial use, or distribution requires written or oral permission from the Board of Editors or the author. Hyperlink to Qazaqstan tarihy portal is necessary. All rights reserved by the Law RK "On author's rights and related rights". To request authorization email to
or call to 8 (7172) 57 14 08 (in - 1164)