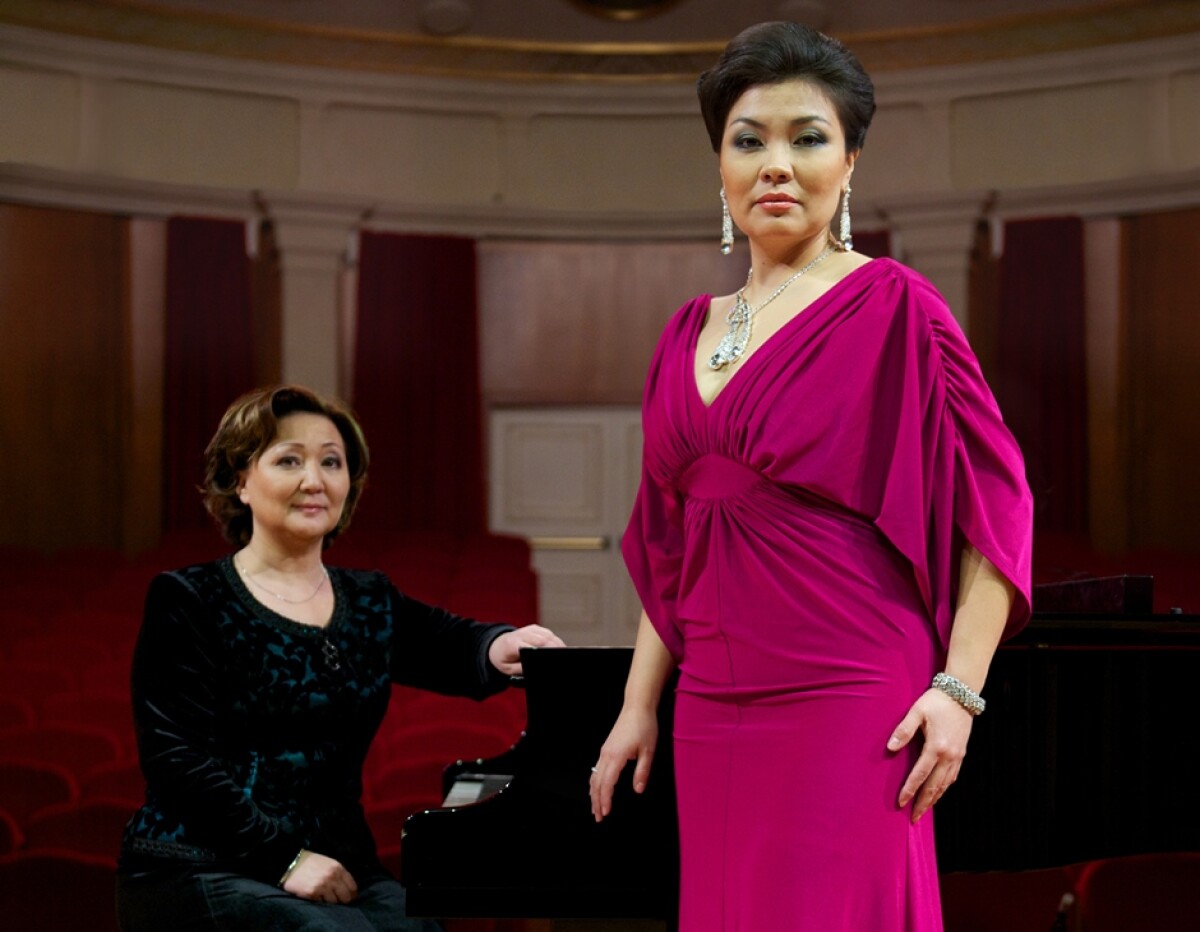 "Kazakhstan's trend is successful people". Exclusive interview with Aigul Niyazova, leading soloist of the Astana Opera Theatre
Aigul has a unique voice, and she plays such principal roles as Sara in opera Birzhan-Sara and Tatyana in opera Eugene Onegin. Today she creates modern opera in Kazakhstan like Kulyash Baiseitova, a founder of the Kazakh opera, did.
— How did you become passionate about music?
— When I saw the piano for the first time I was a child. I remember that impressed me so much. The contrast between black and white piano keys fascinated me immediately. It was love at first sight! In response to my request, on September 1 my father sent me to the first grade of a music school. In my view, the genes helped me to do this because Kazakh people are musical enough in themselves. My grandmother sang perfectly, and I took up the torch.
— How did you become an opera singer?
— It all began at the Music College in Pavlodar that I graduated as the piano player, so I played the piano for 12 years. The graduation brought up a question: what to do next? I always wished to sing, and after discussing the issue with my teacher I decided to start classic vocal training. Fortune favoured me, and thanks to good preparation and vocal cord I got high scores on my entrance examinations to the Kurmangazy Conservatory in Almaty. I studied opera singing and became a student of Khorlan Kalilambekova, People's Artist of the Republic of Kazakhstan.
— How did you manage to study in Italy, at the La Scala Theatre Academy?
— For the first time, I visited Italy in 2007, and my second trip was in 2010. Thanks to the fact that our President Nursultan Nazarbayev pays much attention to Kazakh culture, the Ministry of Culture of the Republic of Kazakhstan launched the special state programme. Within the frameworks of the programme ten soloists, including me, from the Kulyash Baiseitova Opera and Ballet Theatre were sent to study at the La Scala Academy.
— How did you become the leading opera soloist?
— Gradually. I worked hard. It is necessary to attend lessons on a regular basis and work much on voice. Most representatives of our young generation don't demonstrate enough patience and diligence in spite of all opportunities. There are no easy routes to success, particularly in our profession, as a singer's voice is the most complicated and unique instrument. When I was a third-grade student of the Kazakh National Music Academy I started traineeship at the Kulyash Baiseitova Opera and Ballet Theatre and played small roles. The most important role for me is Sara in opera Birzhan-Sara. I prepared it as a part of my graduate work, and I have been playing it for 16 years.
— Where do you prefer to perform: abroad or in Kazakhstan?
— I really enjoy performing in Kazakhstan. The local audience appreciates and welcomes our creative work and efforts. The mission of artists is to educate the public, teach them to understand real art, bring joy of touching beauty and share their passion for classical music.
— Thank you for the interview!
Photos by Karla Nur (provided by the Astana Opera Theatre).
Interviewed by Dilyara Seidakhmetova
Use of materials for publication, commercial use, or distribution requires written or oral permission from the Board of Editors or the author. Hyperlink to Qazaqstan tarihy portal is necessary. All rights reserved by the Law RK "On author's rights and related rights". To request authorization email to
or call to 8 (7172) 57 14 08 (in - 1164)