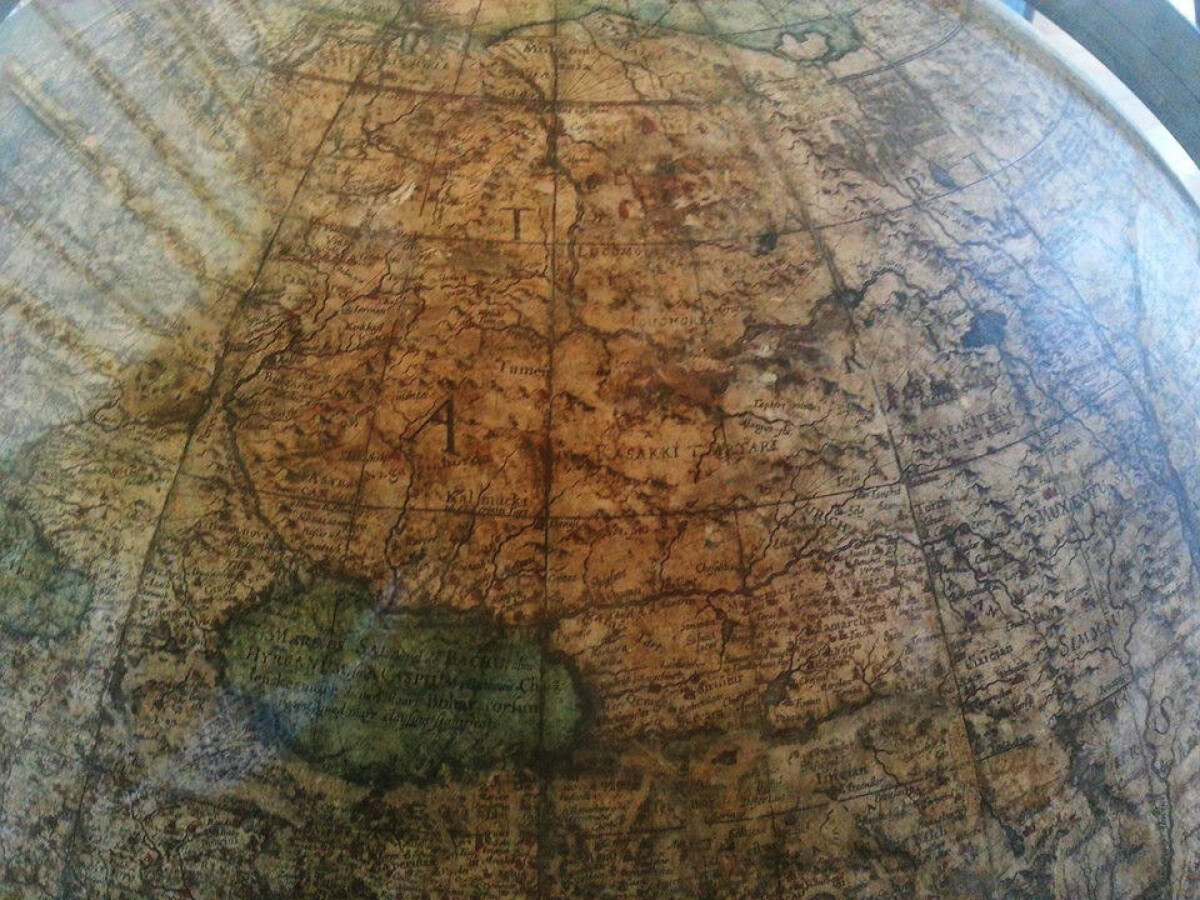 Burkitbai Ayagan, Director of the Institute of History of State, has informed that a map of the Kazakh Khanate was found in Vatican
"To support the celebration of the 550th anniversary of the Kazakh Khanate scholars of our country and appropriate governmental agencies initiated various studies with participation of our colleagues from Russia, China, Iran, France and the US. And recently in Vatican they found a map of the Kazakh Khanate dated back to the 16th century," — explained the leading historian of the country. Scientists continue studying this artefact.
It's a fact that the Kazakh Khanate was founded by Zhanibek and Kerei in 1465, we also know the process of its development, but the history of the Khanate still has many white spots. For example, detailed biographies of the founders of the Kazakh Khanate and many other leaders are still unknown. It can be explained by the fact that very few historical records have survived to the present day.
We notice that the celebration of the 550th anniversary of the Kazakh Khanate was initiated by the President of the Republic of Kazakhstan Nursultan Nazarbayev in 2014 and give rise to a study of gaps in the history of Kazakhstan.
Thus, recently a group of scholars from the Khaidar Dulati Taraz State University found some territories connected with the establishment of the Kazakh Khanate that are believed to be new to science, reported the Kazinform International News Agency. They are "The Winter Quarters of Khan Kerei", "The Kerei's Canyon" and "The Throne of Khan". All the places, as well as other geographical areas and monuments related to the life of nomads, are shown on the map of the Great Migration developed by researchers.
We remind that for the first time this year the Museum of the First President has exhibited a picture of the Chinese Emperor Qianlong depicting the Kazakhs (18th century). This is the only representation of our ancestor that has been preserved. As we know the traditions of Islam prohibited representation of human beings.
There are two books telling about the Kazakh Khanate — "The History of the Establishment of the Kazakh Khanate" and "The Kazakh Khans". Many artists note that they started working on the creation of images related to the Kazakh Khanate since independence. But this year they have got an opportunity to demonstrate their picture to the public for the first time.
Most of the activities related to the great historic date will be undertaken in the city of Taraz in September. The celebration of the 550th anniversary of the Kazakh Khanate will be organized in all parts of the country.
Use of materials for publication, commercial use, or distribution requires written or oral permission from the Board of Editors or the author. Hyperlink to Qazaqstan tarihy portal is necessary. All rights reserved by the Law RK "On author's rights and related rights". To request authorization email to
or call to 8 (7172) 57 14 08 (in - 1164)