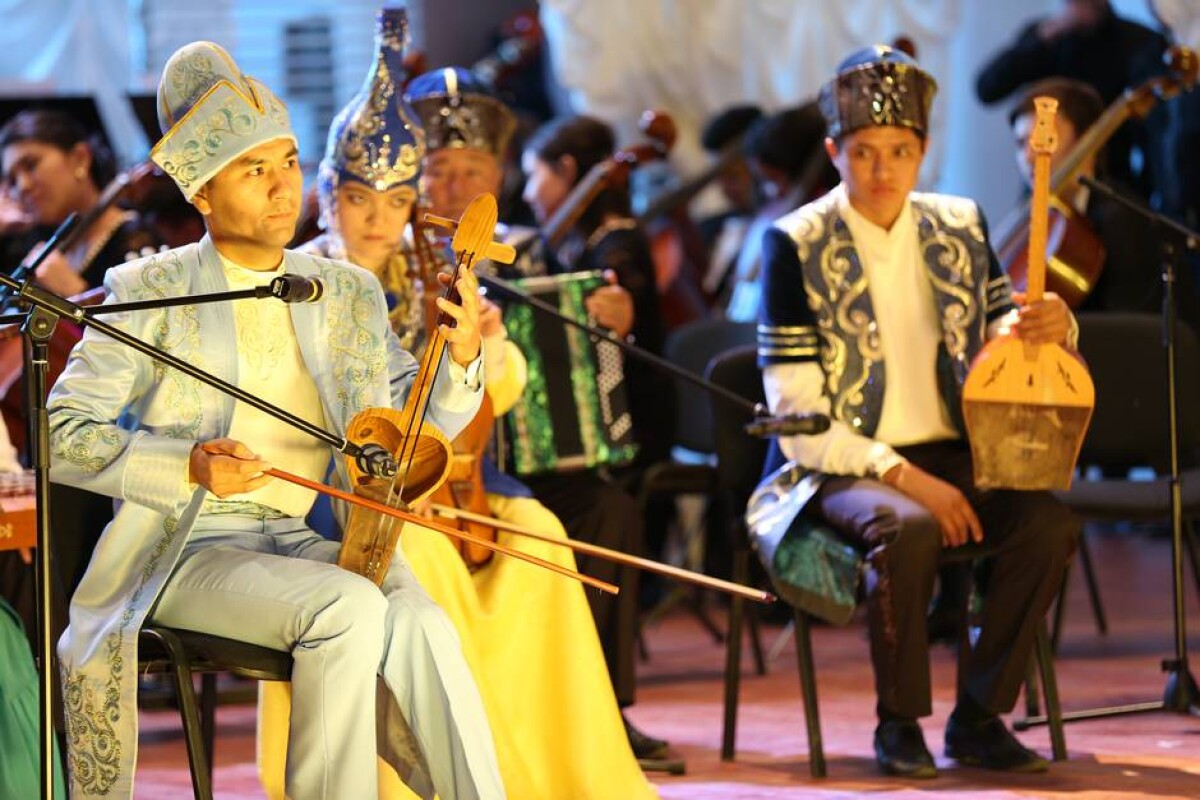 The International Turkic Academy held cultural and informative evening "Alataudyn akuygy", devoted to the 200th anniversary of the birth of Suyunbay Aronululy
On June 9 in the capital palace of creativity of "Shabyt" the International Turkic academy organized cultural and informative evening "Alataudyn akuygy", devoted to the 200th anniversary of the birth of the akyn (poet) Suyunbay Aronuly.
The event was held with assistance of "Nur Otan" party, famous scientists and artists of Kazakhstan, Kyrgyzstan and Uzbekistan participated in this event. The First Deputy Chairman of the "Nur Otan" party Bauyrzhan Baybek made an opening speech: " If at the time of the poet Suynbay the idea about unity of the Kazakh tribes, then today five national reforms sounded by the Head of State Nursultan Nazarbayev are directed not only on preservation of internal unity of the Kazakhstan society, but also on unity of all Kazakhstan citizens as the nations with one destiny. Thus, the heritage, which was left to us by our ancestors, is the spiritual food on the way of strengthening of our Independence".
The President of the International Turkic Academy Darkhan Kydyrali made the report on life and work of Suynbay Aronuly and the academician, the Vice-President of the National Academy of Science of Kyrgyzstan Abdyldazhan Akmataliyev expressed his opinion about this event. 
The evening after this event was continued by followers of Suyunbay. Famous artists, such as: Sayat Medeuov, Akan Abduali, Yerbolat Shaldybekov, Zhylbek Toktasynov, Elicbay Isa, Damir Abashev and Zhanibek Piyazov who arrived from Uzbekistan sang songs and eposes.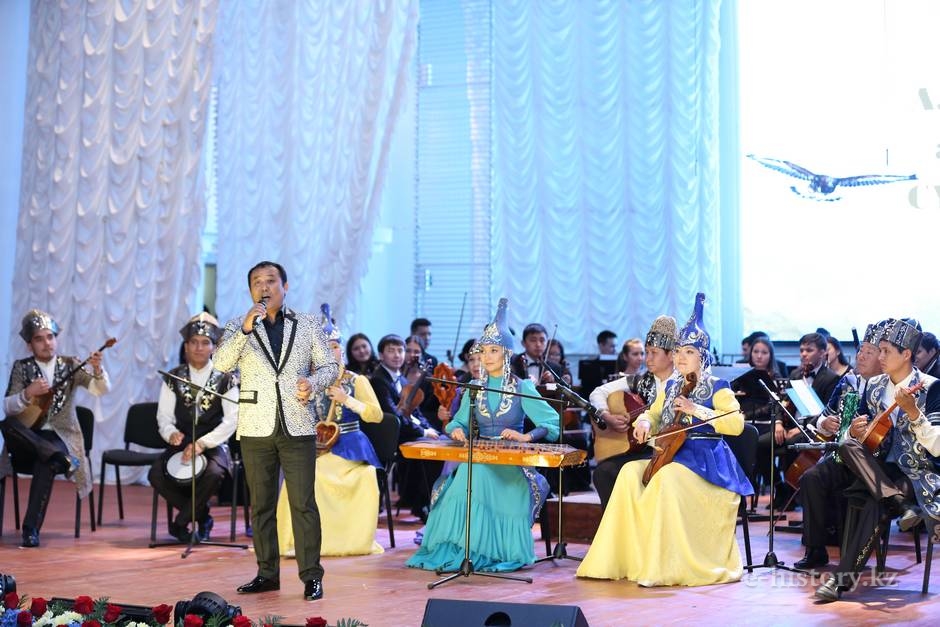 At the same time, the State string quartet named after G. Zhubanova, the folklore and ethnographic ensemble "Suyinbay Sazy", the ensemble of ancient tools (zhetygen) named after Korkyt of anti-terrorist operation, a symphonic orchestra of the Kazakh national academy of arts, ordinary creative collectives performed works of Suyunbay in modern processing.
The highlight of the concert was the performance of the Suynbay's works on kobyz, considered as traditional musical instrument of the Turkic people. The descendants of the Kazakh akyn (poet) were invited at the event.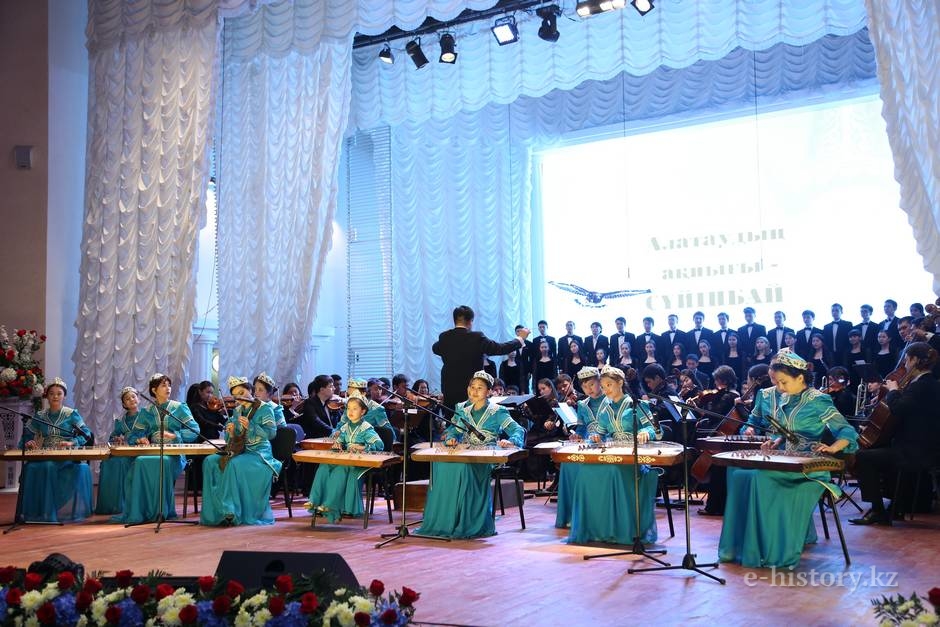 It is worth to note that along with "Nur Otan" party assistance in the organization of the event was provided by akimat (regional executive body) of Zhambyl district of Almaty region, as well as the Kazakh National University of Arts. 
At the end of the evening the International Turkic Academy —the organizer of the event gave a collection "Alataudyn akiygy-Suyinbay", audio CD of aitys (poets) Suyinbay and Tezek tore — Colonel of the Russian Empire and Senior Sultan of Senior zhuz (horde or tribal division).
Use of materials for publication, commercial use, or distribution requires written or oral permission from the Board of Editors or the author. Hyperlink to Qazaqstan tarihy portal is necessary. All rights reserved by the Law RK "On author's rights and related rights". To request authorization email to
or call to 8 (7172) 57 14 08 (in - 1164)