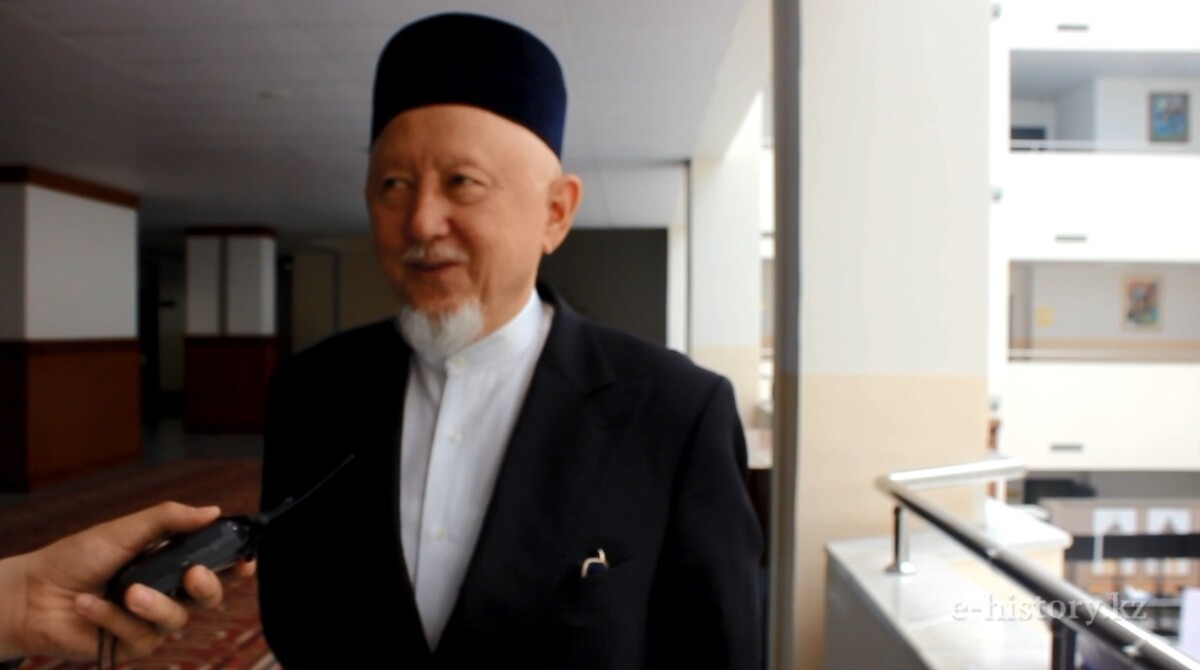 The ex-Supreme mufti and the chairman of Spiritual management of Muslims of Kazakhstan Derbisali Absattar commented about the 5th Congress of leaders of world and traditional religions
Congress of leaders of world and traditional religions has historical and political value for our state. Today Kazakhstan is one of the most diplomatic countries which urge all states to resolve issues peacefully. Since the beginning of finding of Independence in Kazakhstan own model of strengthening and preservation of international and interfaith consent was based. The consent and mutual understanding is the priority direction of each multinational state.
Our country in this case is a positive example on the international scene. For years of Independence we see that policy of Kazakhstan — creative and peacekeeping, directed on consent of representatives of the different nations and religions. Tolerance in our country is the fundamental principle of political culture and formation of the democratic state.
It is remarkable that the model of Kazakhstan is not static. We are able to react instantly and correctly to the calls founded on the religious soil today. It is also indicative that Kazakhstan makes an essential contribution to the common cause of the international value. Our country constantly and impartially makes the right and correct proposals aimed at strengthening of the world and stability. The initiative of carrying out Congress of leaders of world and traditional religions became one of these offers. This event unites leaders of religions, authoritative opinion of whom can have impact on settlement and removal of intensity between civilizations and religions.
— Derbisali Absattar, today in Astana the 5th Congress of leaders of world and traditional religions starts. What value you put in this event?
— I was the member of the organizing committee at all Congresses of leaders of the world and traditional religions which are earlier carried out in Astana. I made the report at all previous four congresses. And this year I received the invitation to this event. This congress is carried out not according to the proposal of the mufti or religious figures, and according to the proposal of the Head of state — N. Nazarbayeva. I am convinced that our President very smart and provident person. Today, we see awful events which are created around the world, in particular in the Middle East and the West.
Our Leader of the Nation wants to prevent Central Asia, particular Kazakhstan from these manifestations. If in our homeland will peace, harmony, interfaith mutual understanding then we will prevent our country from the adverse events happening in other countries.
— Thank you for your time!
Miras IRGEBAYEV
Use of materials for publication, commercial use, or distribution requires written or oral permission from the Board of Editors or the author. Hyperlink to Qazaqstan tarihy portal is necessary. All rights reserved by the Law RK "On author's rights and related rights". To request authorization email to
or call to 8 (7172) 57 14 08 (in - 1164)