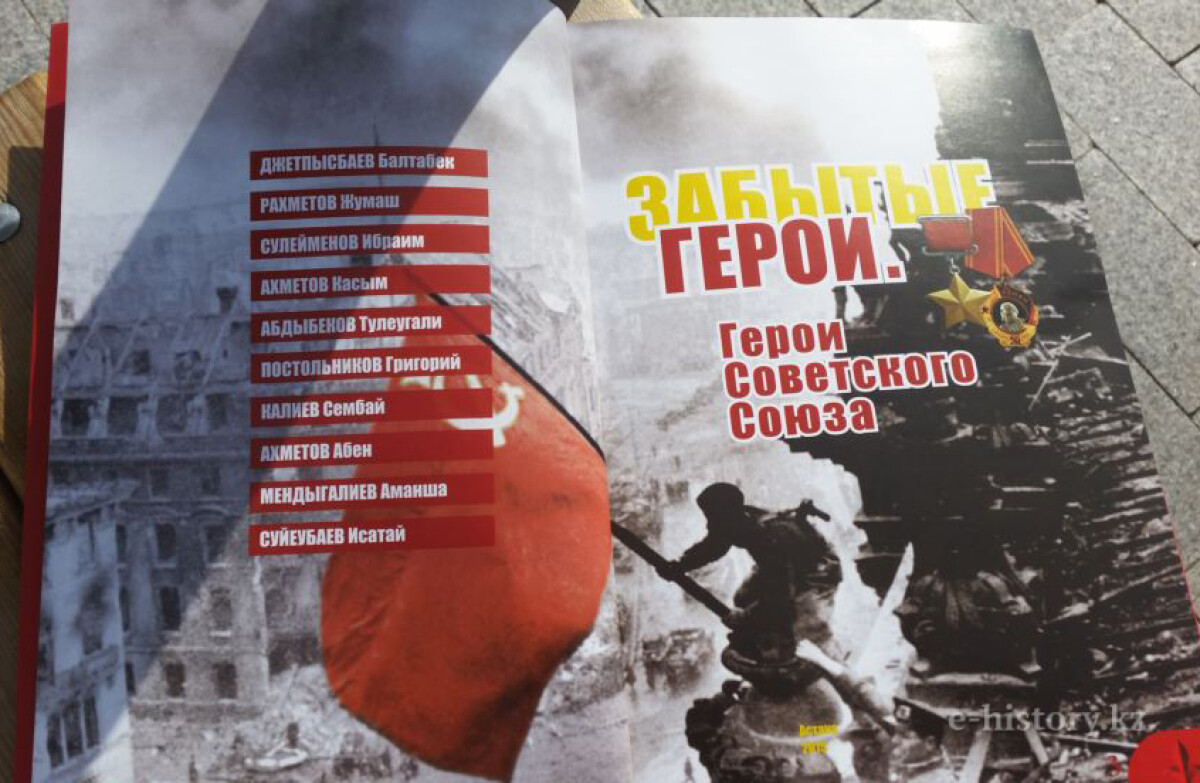 The National Museum of Kazakhstan hosted the presentation of a unique book of Berik Abdigaliuly "Forgotten Heroes. Heroes of the Soviet Union" on 4 May 2015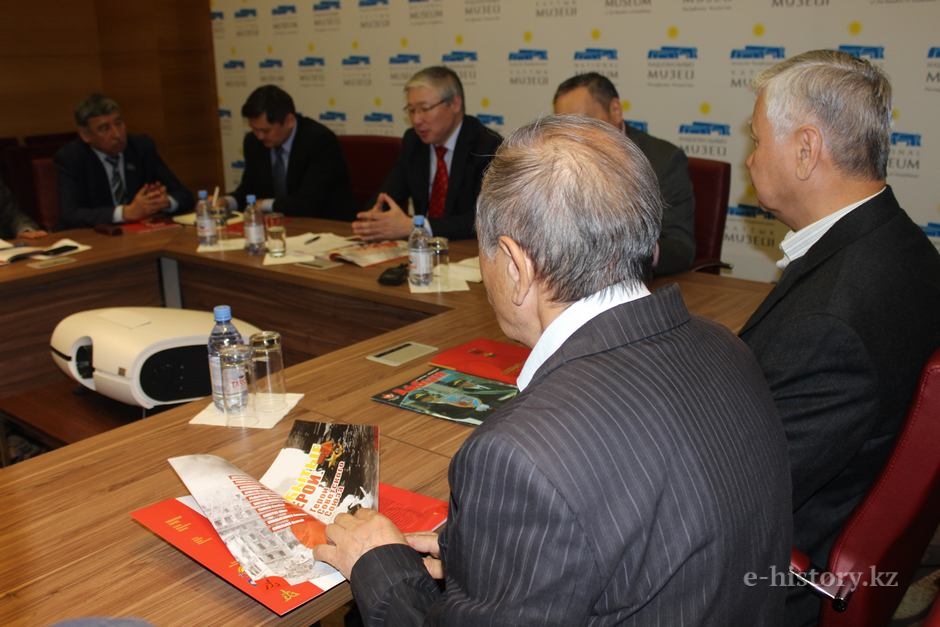 "The sense of justice inspired me to write the book. Soldiers died not for a feat, the title of hero or respect of their descendants, but they made their feats. The heroism was witnessed by their companions and commanders, but very often there were no awards.
We started the work on this book five years ago. We organised a campaign entitled "The National Hero". The main goal of this campaign was to pay tribute to the feat of Kazakhstan people in the war of 1941-1945 through the search and refresh in folk memory the names of those who were nominated to the title of the Hero of the Soviet Union but didn't receive this award for any reason. As the result, we collected material and documents about ten Kazakhstan people who were nominated to this title. We published the materials in this book to attract the attention of people to their grandfathers and great-grandfathers and to remember the feat of our nation in the Great Patriotic War," the author of the project Berik Abdigaliuly said.
Almost nobody knows about those heroes mentioned in the book, except their relatives. No one street or school was named after them. Their deeds recognised by companions were overturned by military authorities.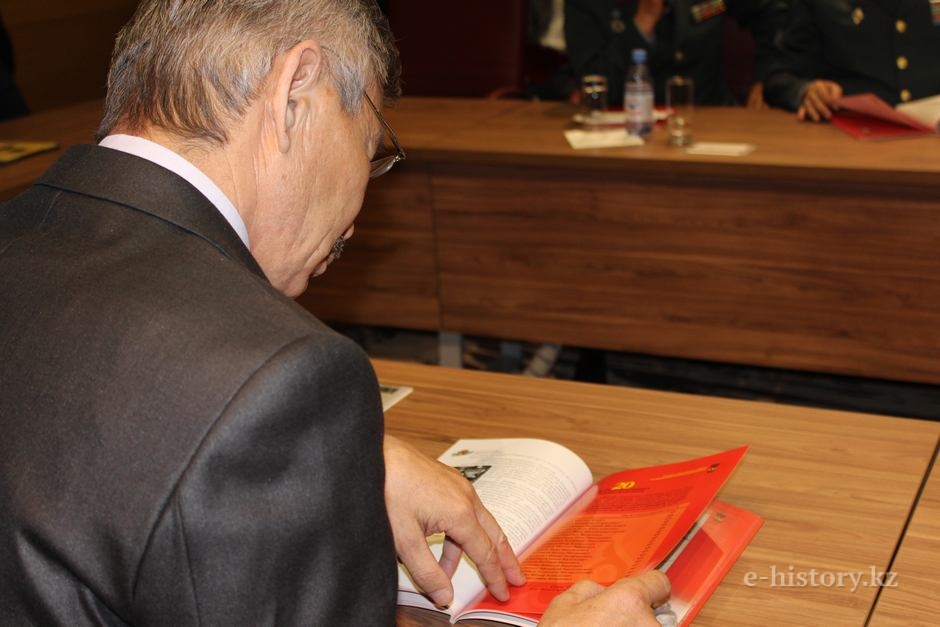 Today we can hear that one or another veteran didn't receive the deserved title of the Hero of the Soviet Union. Frequently, the facts are not documented. The book "Forgotten Heroes" contains the information only about those veterans, whose award sheets were found, including the following:
1. Baltabek Dzhetpysbayev
2. Zhumash Rakhmetov
3. Ibragim Suleymenov
4. Kasym Akhmetov
5. Tuleugali Abdybekov
6. Grigory Postolnikov
7. Sembay Kaliyev
8. Aben Akhmetov
9. Amensha Mendygaliyev
10. Isatay Suyeubayev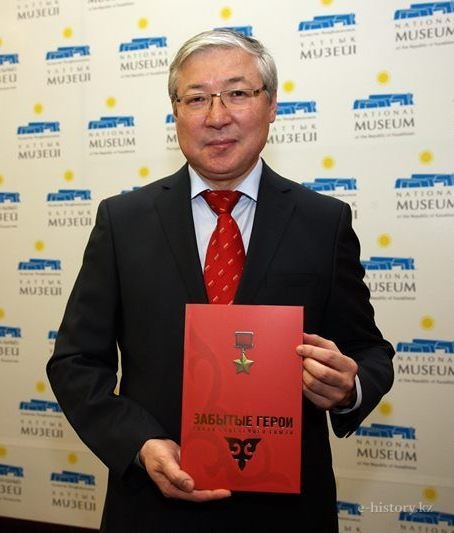 "We do not believe that heroes from Kazakhstan were discriminated on any ground including the national origin. The injustice of the headquarters and party authority affected many people, irrespective of their origins. Anyway, the error of the Communist Party workers can be corrected today by the Government of the independent Republic of Kazakhstan. I am sure that one day the justice will prevail and our national heroes will receive the title of "Khalyk Kakharmany" ("The National Hero")," Berik Abdigaliuly wrote in his book.
The author reminded that this is not a complete list of names. There are so many forgotten heroes whose documents were lost. But one day they will be found. And Berik Abdigaliuly will continue his book...
The book is intended for a wide audience and primarily for those who are interested in national history and the history of the Great Patriotic War.
Use of materials for publication, commercial use, or distribution requires written or oral permission from the Board of Editors or the author. Hyperlink to Qazaqstan tarihy portal is necessary. All rights reserved by the Law RK "On author's rights and related rights". To request authorization email to
or call to 8 (7172) 57 14 08 (in - 1164)