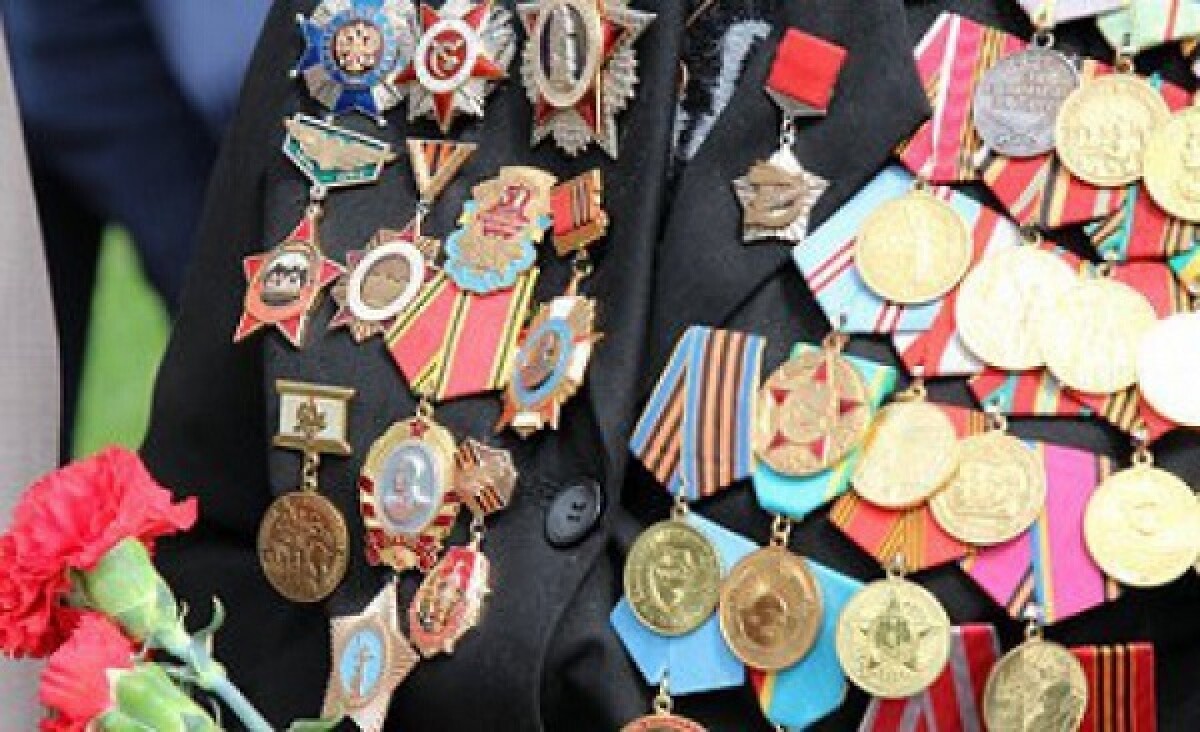 Heroic Kazakhstani veterans of the Great Patriotic War in 1941-1945 will take part in Victory Day Parade and many other ceremonial events to celebrate Victory Day in Moscow from 8 to 10 May 2015, informed the press service of the Ministry of Defence of the Republic of Kazakhstan. This year marks 70 years since the allied victory in the World War II, and will be the last major anniversary of the conflict when significant numbers of veterans are still alive.
Six World War II veterans from the cities of Astana, Almaty, Karagandy, Pavlodar and Almaty and South-Kazakhstan region will go to the Russian Federation. The group of Kazakhstani veterans will be accompanied by healthcare workers. This visit to Moscow and participation in the Victory Day Parade is an emotional event for our veterans. This is the city where seventy years ago most of them celebrated the long-awaited victory in the Great Patriotic War.
At the same time, over 250 Kazakhstani World War II veterans from fourteen regions of our country and cities of Astana and Almaty will be the guest of honour at celebrations dedicated to the 70th anniversary of Victory, which are organised from 6 to 9 May in our capital.
According to official figures for early April 2015, there are 4 715 veterans of the Great Patriotic War live in our republic. According to archival information, in total approximately one and a half million Kazakhstan people joined the Red Army in 1941 to fight against fascists. More than half of them bravely laid down their lives on battlefields of the war and in captivity in German concentration camps. However, Kazakhstan people also demonstrated extraordinary self-sacrifice on the home front while supplying fuel, weapons, ammunition, food and clothing to the front.
Traditionally, the biggest parade and the fireworks at night on Victory Day are organised in Red Square in Moscow to commemorate the defeat of Nazi Germany in the World War II. The German army signed the surrender terms on 8 May 1945 with peace officially taking effect the following day on 9 May. But peace didn't come without enormous loss of life on both sides and the day is also a way to remember the many people that laid down their lives during the war.
Each year World War II veterans who take part in the celebration wear their orders and medals. Another tradition is to give flowers, usually red carnations, to veterans in the street and to lay wreaths at the war memorial sites.
Use of materials for publication, commercial use, or distribution requires written or oral permission from the Board of Editors or the author. Hyperlink to Qazaqstan tarihy portal is necessary. All rights reserved by the Law RK "On author's rights and related rights". To request authorization email to
or call to 8 (7172) 57 14 08 (in - 1164)