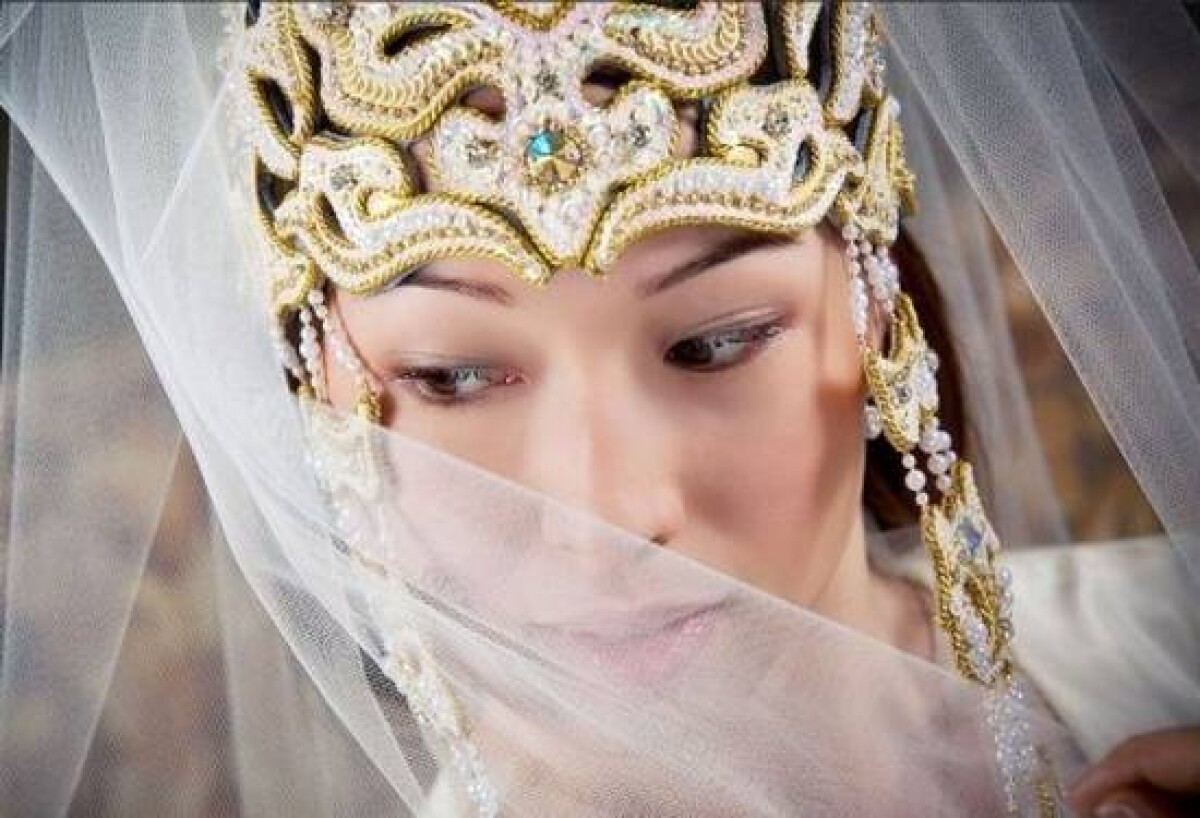 Republican campaign "The Day of Kazakh National Clothes" is held on 24 April 2015
A group of enthusiasts under the lead of historian and writer Arman Nurmukhanbetov are calling upon all Kazakhstan people to join the campaign entitled "Kazaktyn Ylttyk Kiymi Kuni — The Day of Kazakh National Clothes".
Organisers of this campaign propose all Kazakhstan people, who consider themselves as patriots, to put on Kazakh national clothes and come to their offices, schools and universities. As the result of the campaign, the organisers will produce a video which contain photos of participants and leak it online.
In addition, the campaign "Tay Shapan" will be launched within the frameworks of the Day o Kazakh National Clothes. People from all parts of our country and the world will send flaps with names of cities and villages to Almaty. These pieces of cloth with inscriptions (wishes to live in peace and prosperity addressed to people of Kazakhstan) will be sewed in the form of a vast shapan (jacket). This shapan will serve a symbol of both the First Day of Kazakh National Clothes and national integrity in the Republic of Kazakhstan. It will be named "Tay-Shapan". The process of producing the Tay-Shapan will be accompanied by various Kazakh traditional ceremonies and games.
The organizers of the campaign believe that the Day of Kazakh National Clothes will contribute to economic development of the country, including such spheres as textile industries and tourism and stimulate activation of research and creative activity of Kazakhstan people related to Kazakh culture, strengthen patriotism and national integrity in our country.
"Turkic clothes were considered as prestigious enough in palaces of Chinese emperors and among Byzantium aristocrats, Polish noblemen and Scandinavian Vikings. Our ancestors were those people who promoted tyubeteika (skull-cap) and robe in eastern countries. Until the reforms of Peter the Great Russian people wore Turkic clothes" — Arman Nurmukhanbetov said.
The day, when the ceremony will be held, will be dedicated to the demonstration of images of the greatest figures of the steppe. The respect of our ancestors for their unique national traditions is a role model for all people of Kazakhstan. Take a photo of yourself of make a video with the inscription: "I support the Day of Kazakh National Clothes (24 April)!". Send this video or photo to our official group in Facebook ("Қазақтың Ұлттық Киім Күні — День Казахской Национальной Одежды") or to the following email: qazaqkiym@gmail.com.
Use of materials for publication, commercial use, or distribution requires written or oral permission from the Board of Editors or the author. Hyperlink to Qazaqstan tarihy portal is necessary. All rights reserved by the Law RK "On author's rights and related rights". To request authorization email to
or call to 8 (7172) 57 14 08 (in - 1164)