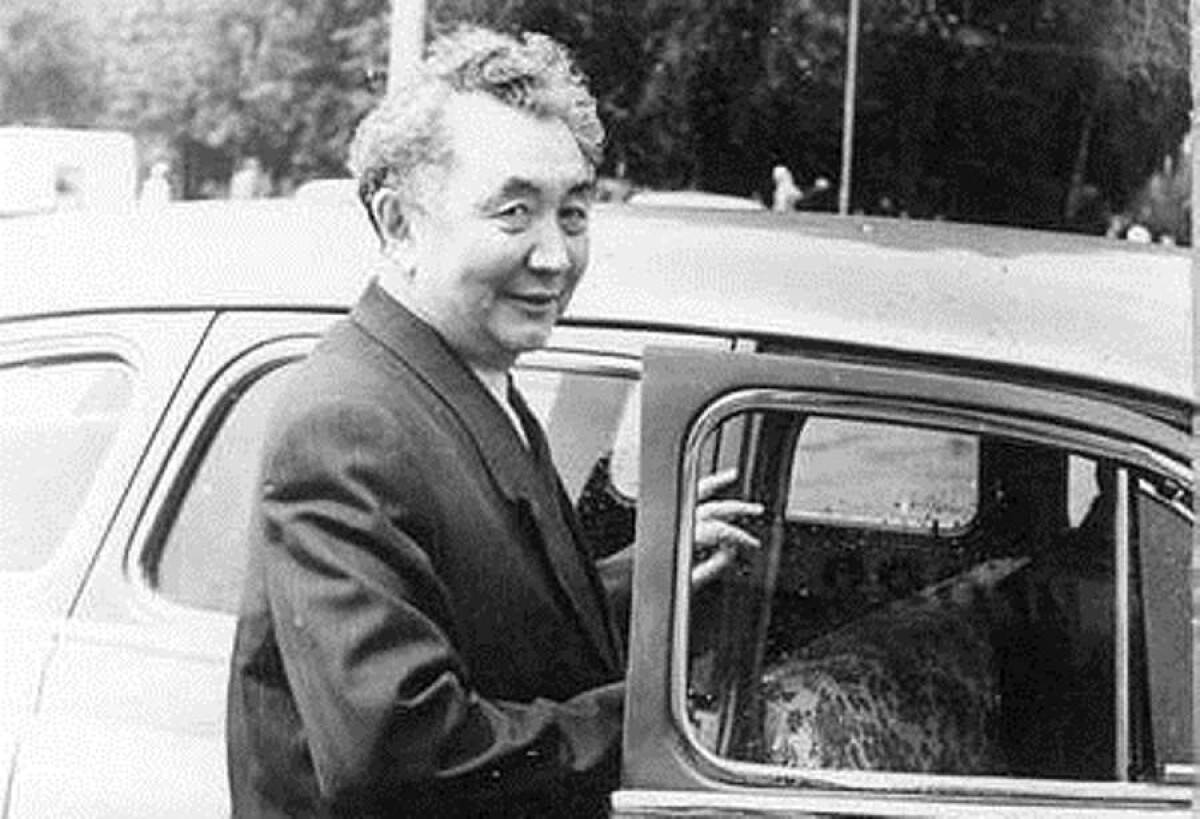 On April 10, 2015 at 2.00 pm in front of ENU named after L. Gumilyov the ceremonial opening of street named after Kanaysh Satpayev will take place.
On April 10, 2015 at 2.00 pm in front of Eurasian National University (ENU) named after L. Gumilyov (K.Satpayev Street) the ceremonial opening of street named after famous academician Kanysh Satpayev organized by ENU will take place.
At the end of June, 2014 the republican onomastic commission made the decision on remaining L.Mirzoyan Street in Astana into the name of the famous scientist, the academician Kanysh Satpayev.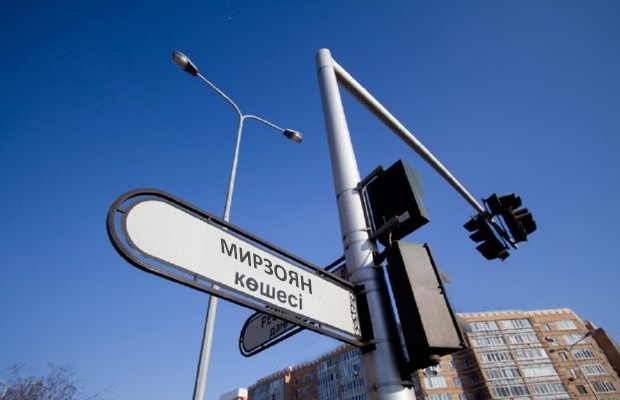 As it was reported earlier, the event is dedicated to the birthday of Kanysh Satpayev. Academician Kanysh Satpayev was outstanding geologist, scientist and founder of Academy of Science of the Kazakh SSR. K. Satpayev was the first president of Academy of Science of Kazakhstan and the first Kazakh academician in Soviet period (since 1946).

One of the brightest pages of history of geological studying and disclosure of richness of a subsoil of Kazakhstan, the organization of the wide-ranging complex studies directed on the fastest identification of mineral deposits and expansion of mineral resources of the country is related with his name.
Levon Mirzoyan was the Soviet public and party figure. From 1933 to 1936 the city of Taraz, also districts in Aktyubinsk and Zhambyl areas was named after him. Today, in Almaty there is the street named after Levon Mirzoyan.
Earlier in mass media was reported that the request about change of the name of Mirzoyan Street was given from historians. After the scandal, which related with declassification and publication of archival documents, which "contained" information that Mirzoyan was the initiator of execution of 2,5 thousand Kazakhstan citizens, it was suggested to be forgotten.
For a long time Levon Mirzoyan was almost considered as the savior of the Kazakh people. He came to a post of the first secretary of the Communist Party of Kazakhstan after P. Goloshekin, who was the organizer of famine.
Deputies of maslikhat (local representative body in Kazakhstan) of the city of Astana supported this idea. On February 24, 2015 on extraordinary session of a maslikhat of the city of Astana among the fourteen questions there was a question of renaming the streets. On the same day deputies made a final decision on renaming the street.
Within the frame of solemn ceremony the famous scientists of Eurasian National University named after L.Gumilyov and representative of authority will be participated.
Use of materials for publication, commercial use, or distribution requires written or oral permission from the Board of Editors or the author. Hyperlink to Qazaqstan tarihy portal is necessary. All rights reserved by the Law RK "On author's rights and related rights". To request authorization email to
or call to 8 (7172) 57 14 08 (in - 1164)