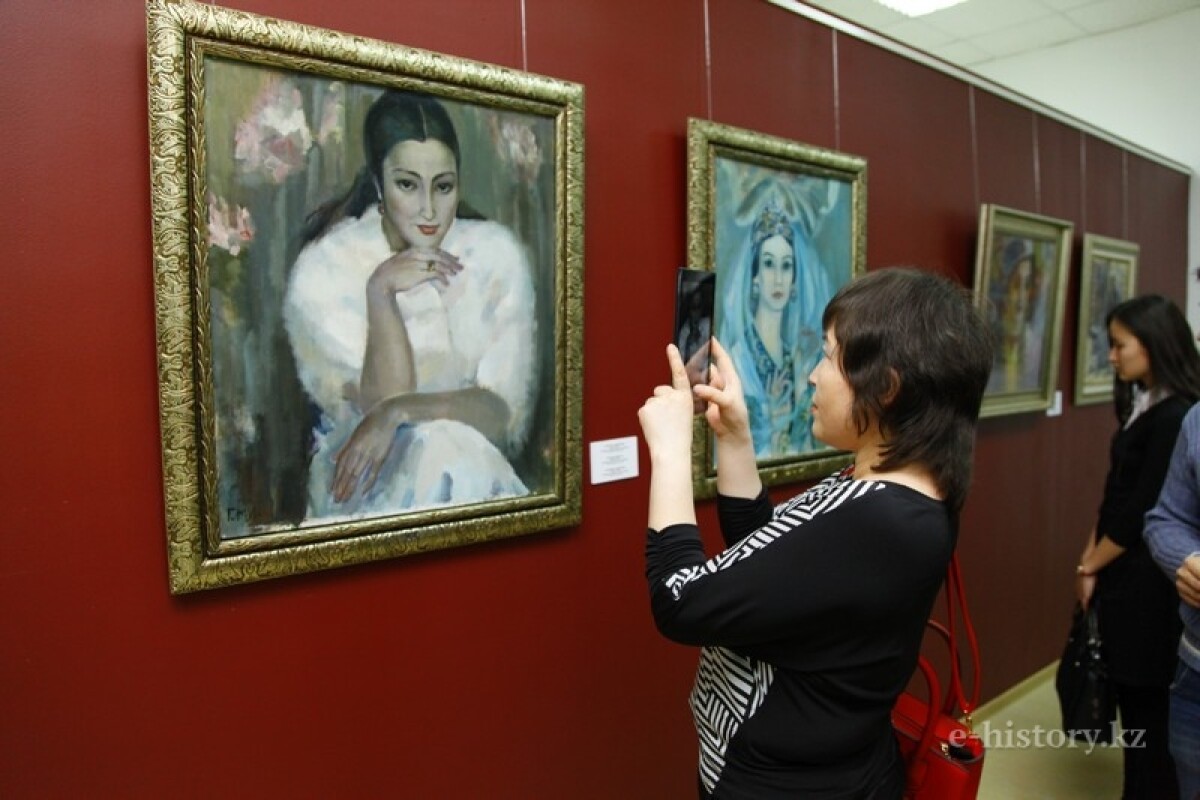 "Azhar — fine faces of history" exhibition, which was opened in National Art Gallery "Astana" with support of the Association of Businesswomen of Kazakhstan, is a gift to all Kazakhstan women.
Association of Businesswomen of Kazakhstan, the republican organization which integrates all women who involve in politics, public administration, business, science, education, health care and culture, also celebrate its 20th anniversary.
The President of Association of Businesswomen of Kazakhstan Raushan Sarsembayeva expressed her gratitude to the state for support of society. According to her, today's art exhibition is a peculiar expression of gratitude for opportunity of productive work. "We are multifaceted nation with a strong core, once again we can feel it through these paintings. They were created long time ago, but today we still can see these beautiful paintings" — said at the opening ceremony Raushan Sarsembayeva.
Deputy Director of the exhibition Askar Kasymov congratulated with 20th anniversary the Association and upcoming International Women's Day which celebrated on March 8 and invited all guest to see the beautiful paintings. He also emphasized that it is difficult to overestimate contribution of women to development of Kazakhstan. "Women were always inspirers, and spring is associated with them. So in this holiday I would like to wish success and wellbeing to all, and also express my gratitude for participation in today's event" — said Askar Kasymov.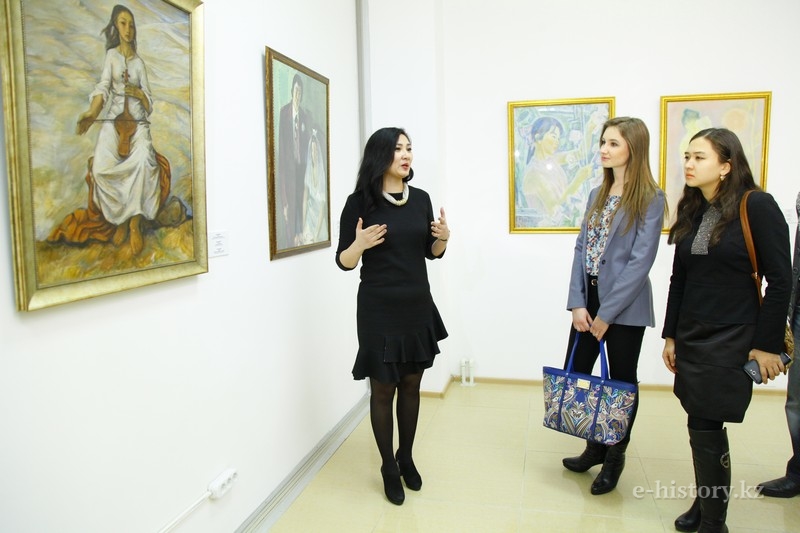 The exhibition designed in special way, so it has both female artists' work and male artists who depicted in their works female beauty, tenderness and grace.
Aisha Galimbayva is the first professional Kazakh artist. After her graduation of university she came back to Kazakhstan from Moscow. She had been worked at Kazakhfilm where developed sketches to movies, also works at newly opened the Opera and Ballet Theater named after Abay, created decoration for performance and ballet settings.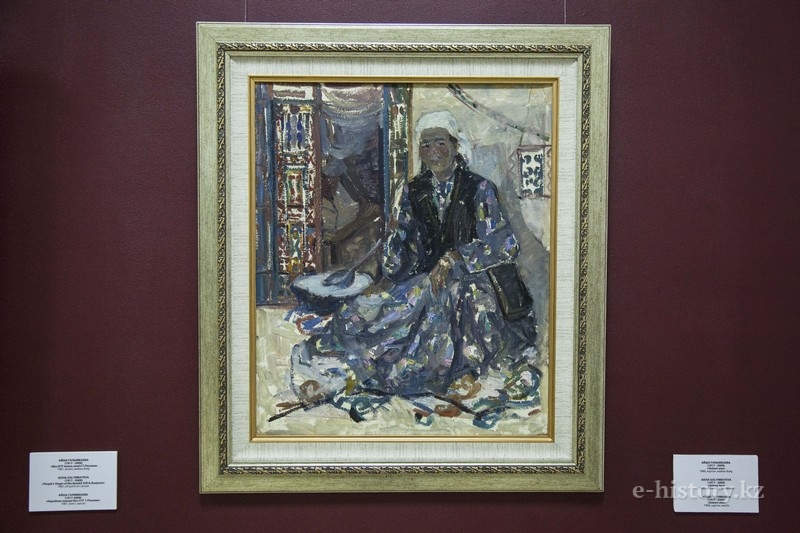 "Zeynep apa"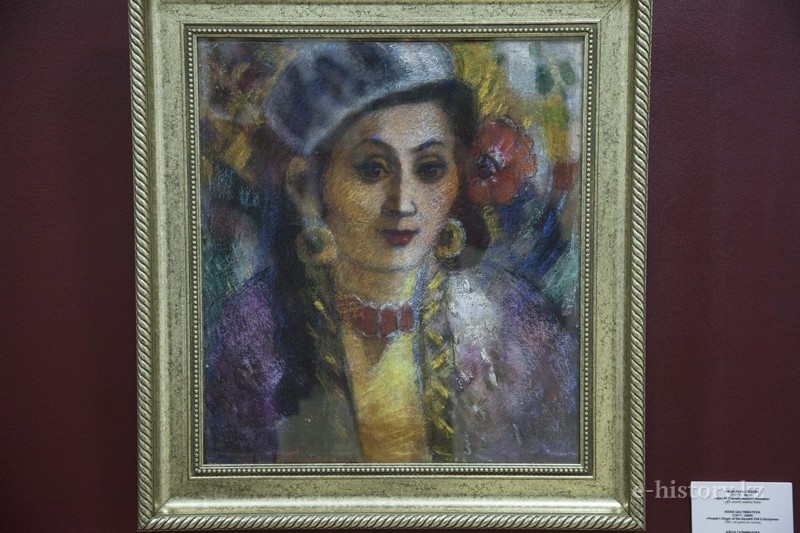 "The national singer of KazSSR G. Raziyeva"

Certainly exhibition has paintings of outstanding Kazakh artist Gulfayrus Ismailova. Being very beautiful woman, she liked to create indicative images of beautiful contemporaries: singer K.Bayseitova, actress G.Nuraliyeva and many others.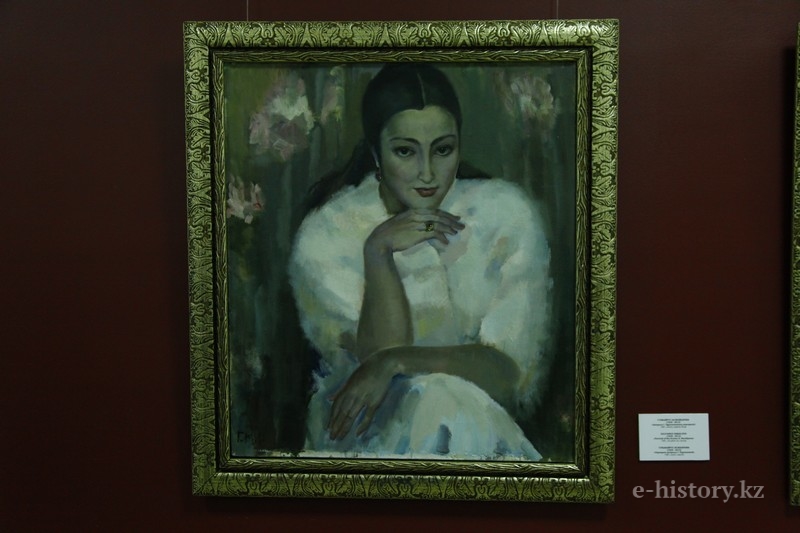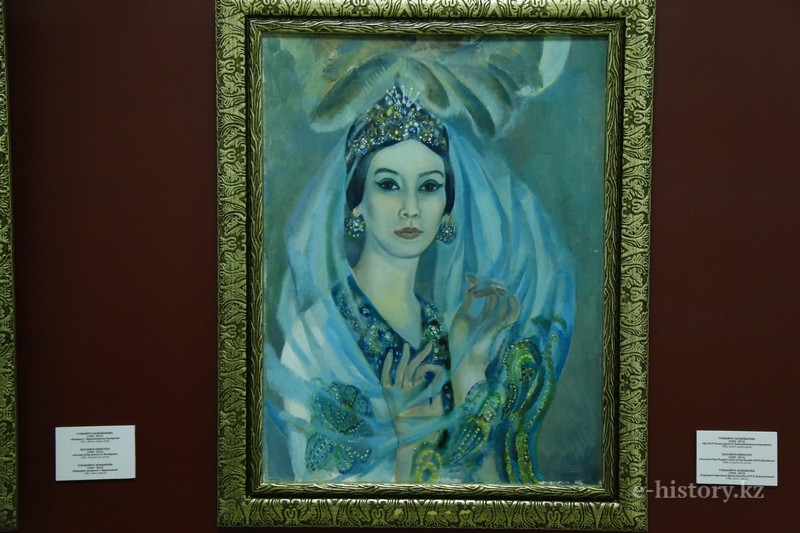 These are the paintings of Salihitdin Aytbayev, who belongs to plead of the artists of sixties that created the bright creative unions. His paintings are full of abstractness and decorative effect.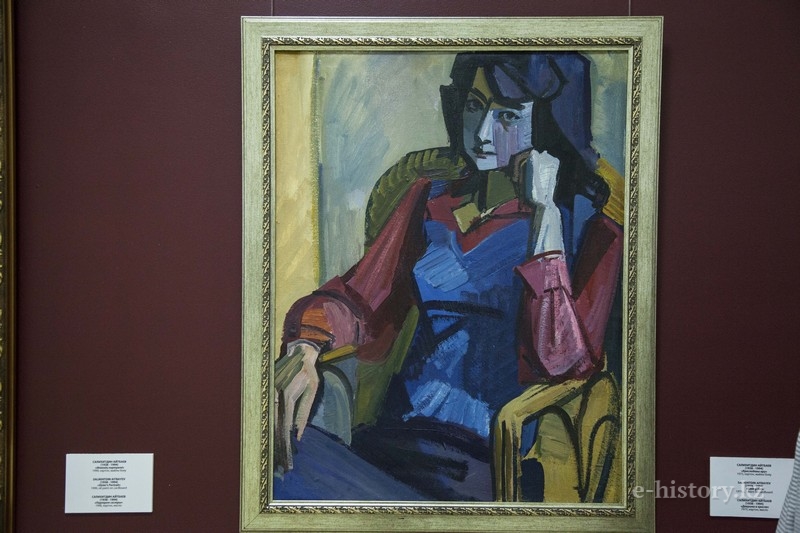 "Girl in a chair"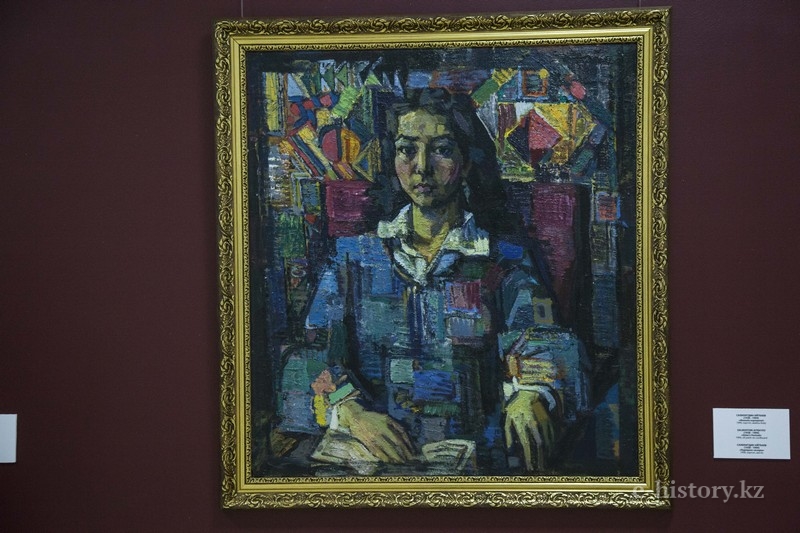 "Portrait of sister"
The exhibition has not only works of Kazakhstan artists, but also works of Russian, Ukrainian, Moldovan and Lithuanian artists, which have been kept in the gallery's fund.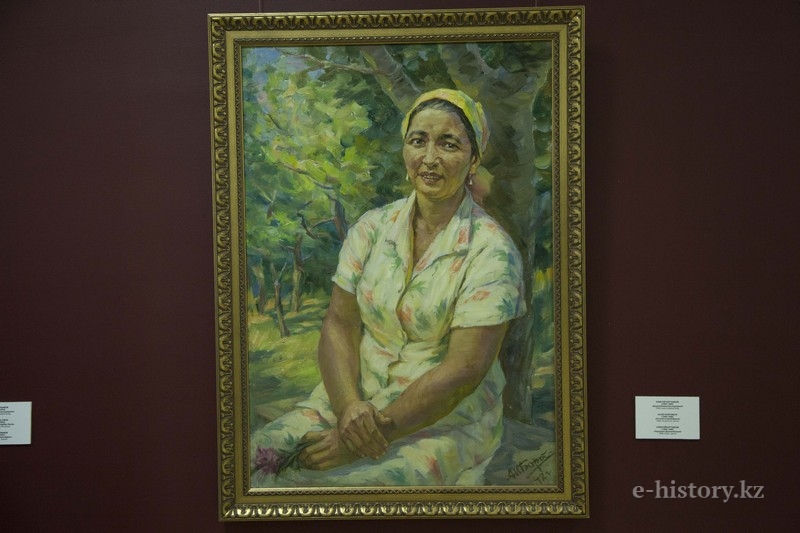 Artist Aleksey Bortnikov 
The work of Aemilia Babad "The Kazakh waltz" is one of the bright and memorable among other works of foreign painters. Aemilia came to Kazakhstan from Ukraine in 1937. The painting represents love to tradition of the Kazakh people, who became very close to her. Still-life is favorite theme of the artist. This work, filled with national attributes, was written while being inspired by the Bibigul Tulegonova's work.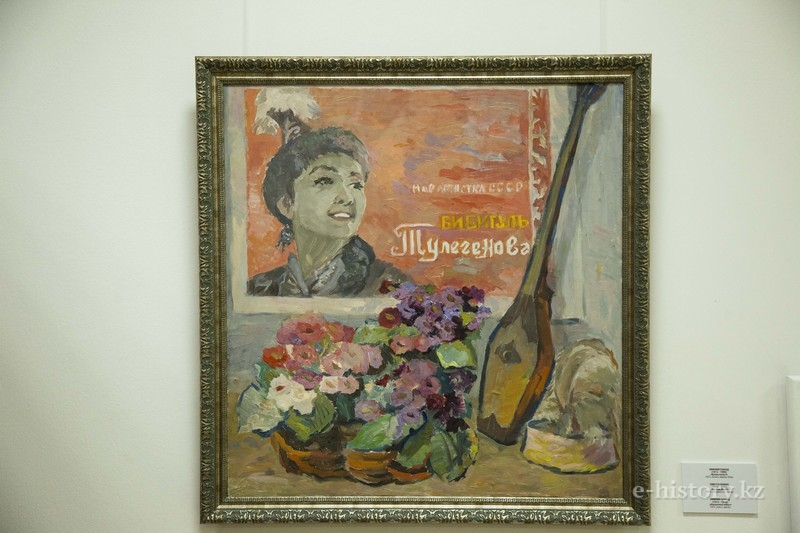 "Azhar — fine faces of history" exhibition will be open for visitors till April 6.
Use of materials for publication, commercial use, or distribution requires written or oral permission from the Board of Editors or the author. Hyperlink to Qazaqstan tarihy portal is necessary. All rights reserved by the Law RK "On author's rights and related rights". To request authorization email to
or call to 8 (7172) 57 14 08 (in - 1164)