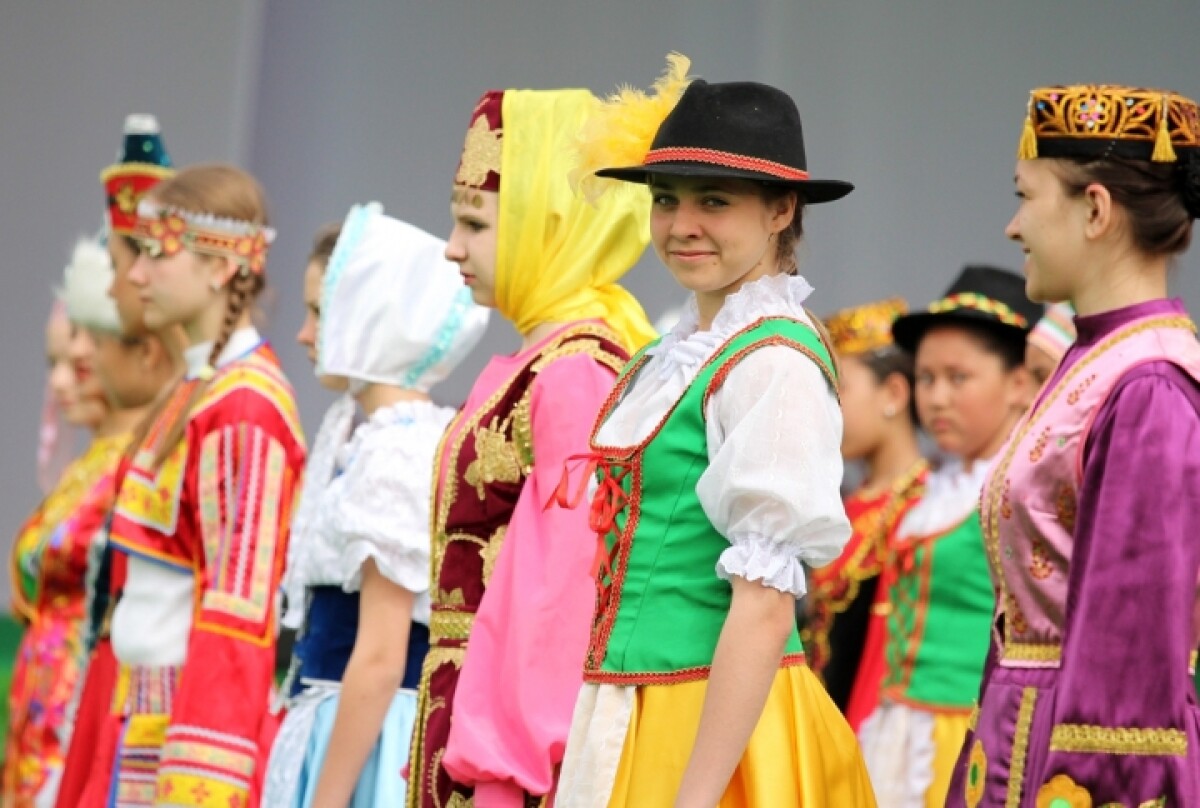 On February 6, 2015 e-history.kz launches a unique photo project that marks the 20th Anniversary of the Assembly of People of Kazakhstan.
This year marks several anniversaries and celebrations. It gives the people of Kazakhstan an opportunity to look back and remember those historical events which changed the course of our national history forever and made this country as we know it today.
A unique institution for harmonisation of inter-ethnic relations, the Assembly of People of Kazakhstan, was established in our country just 20 years ago, on March 1, 1995. Now it is a symbol of unity and harmony between representatives of various nationalities and ethnicities in our republic. There are a large number of them — 130!
People of different nationalities live in the country under the same roof in peace and harmony. They have a good friendship and understand one another. Despite the fact that all of them have their own history of relocation to Kazakhstan, they consider this country to be their Motherland.
Today the website www.e-history.kz offer you to participate in a unique photography project named "My Country. My Family. My History", which will help us to bring together all pages in the history of formation of our people. If you are interested in it, just take a photo of yourself or members of your family wearing national costumes. Then attach a brief history of your family to the photos and send by e-mail to kaz.ehistory@gmail.com with the subject line "My Country. My Family. My History" photography project.
Your story should provide the following information:

Family name.




Ethnic background.




Place of residence (village or city, region).




History of your family's relocation to Kazakhstan (it does not matter when it happened — in the 19th or 20th centuries, or, maybe, in the early 2000s).




Description of your family's relationships with indigenous population right after coming here (you may have a family story showing how local residents helped your family to become accustomed to the new environment).




And finally, how do you evaluate the results of activity of the Assembly of People of Kazakhstan over the last twenty years.



If your family indigenously live in the territory of Kazakhstan, instead of telling about relocation you can provide the story of your relationships with representatives of various nationalities and ethnicities. Probably, you have close friends with whom you have been maintaining relationship since school or university years. You can tell about their most exciting national customs or traditions and beliefs which they have
Let's write the history of our family together!
All materials are subject to careful editor's alteration and will be published on the website www.e-history.kz, starting from March 1, 2015.
The project is implemented with the support of "Kogamdyk Kelisim" Republican State Institution.
If you have any questions, please contact us:
Website www.e-history.kz:
kaz.ehistory@gmail.com  
+7 (7172) 798206 (114)
+7 (7172) 798206 (111)
Use of materials for publication, commercial use, or distribution requires written or oral permission from the Board of Editors or the author. Hyperlink to Qazaqstan tarihy portal is necessary. All rights reserved by the Law RK "On author's rights and related rights". To request authorization email to
or call to 8 (7172) 57 14 08 (in - 1164)