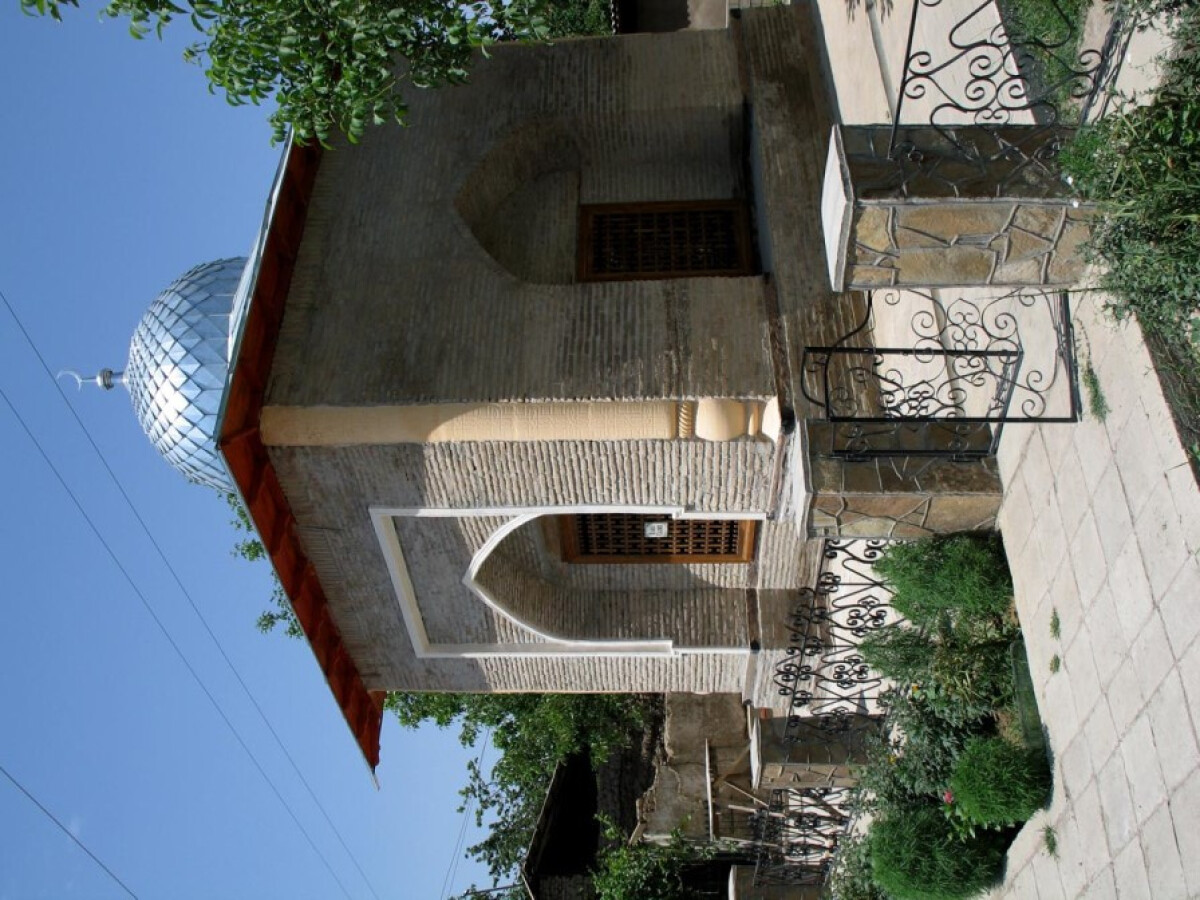 The city of Sayram in Southern Kazakhstan is a land where antiquity and modernity are intertwined. At that place people strictly observe traditions and live near their holy sites.
The ancient city of Sayram is situated not so far away from the city of Shymkent (southern Kazakhstan), merely 10 kilometers from it. Once at the time of the Great Silk Road Sayram was known as the city of Ispidjab, which means the "white city". It was considered to be one of the most beautiful cities of the East. It is true that much time has passed, and Sayram has turned into a settlement where each span of the ground has its own historical background.
More than 40 thousand people live in Sayram nowadays. It is surprising that history, spirituality and modernity exist there together. The streets are full of architectural and historical monuments, including ancient mausoleums, and mazars surrounded by dwelling houses, schools and stores. People say that "in Sayram you can't count the number of saints (babas)". Wherever you go in Sayram you will certainly see a mausoleum, tombstone or mazar of a respected person. For example, you can come here to pay your respects to the souls of parent of outstanding poet and educator Khoja Ahmed Yasawi, Ibrahim Ata and Karashash Ana, or visit mazars of Abdel-Aziz-Baba, Akat-Baba, Mirali-Baba, Khoja Talig, and to name but a few. They were constructed in memory of those people who made a stroke for history and people's hearts. So many pilgrims from Kazakhstan and abroad visit this place every year.
In one of our previous articles we wrote about Hyzyr's minaret which is preserved in the territory of once big and beautiful mosque. Today we would like to tell you about mausoleum of Khoja Talig.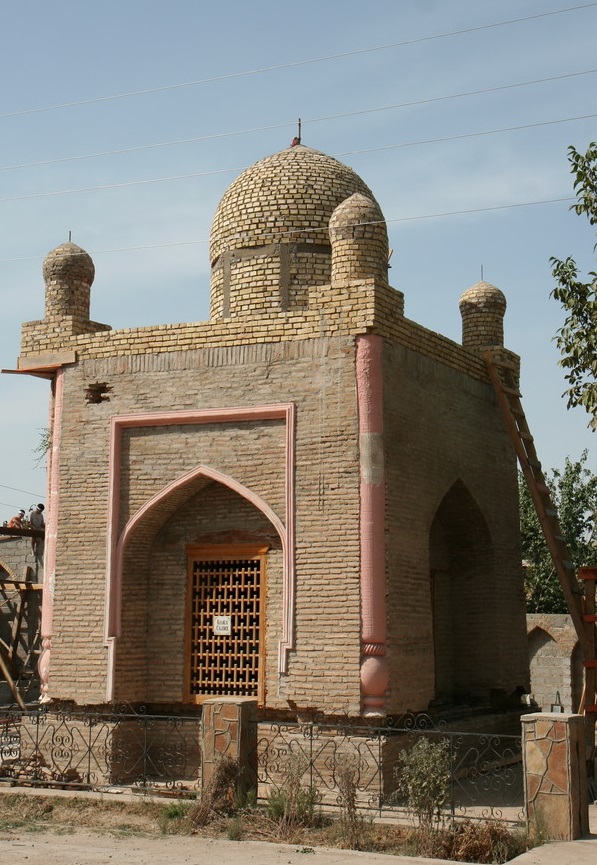 View on the mausoleum at the time of restoration in 2009. The cover photo depicts Khoja Talig's mausoleum after the restoration work
Unfortunately, little is known about the person in whose honour the mausoleum was erected in the 17th century. People say that Khoja Talig was a famous and influential figure at that time. He was also called as "local Sheikh". Details about his life and reasons of his popularity remain a mystery.
The building is situated in the very centre of the city of Sayram and is considered to be an architectural monument. Initial view on the mausoleum has not preserved as it was repeatedly reconstructed. The architecture which has survived dates back to the second half of the 19th century.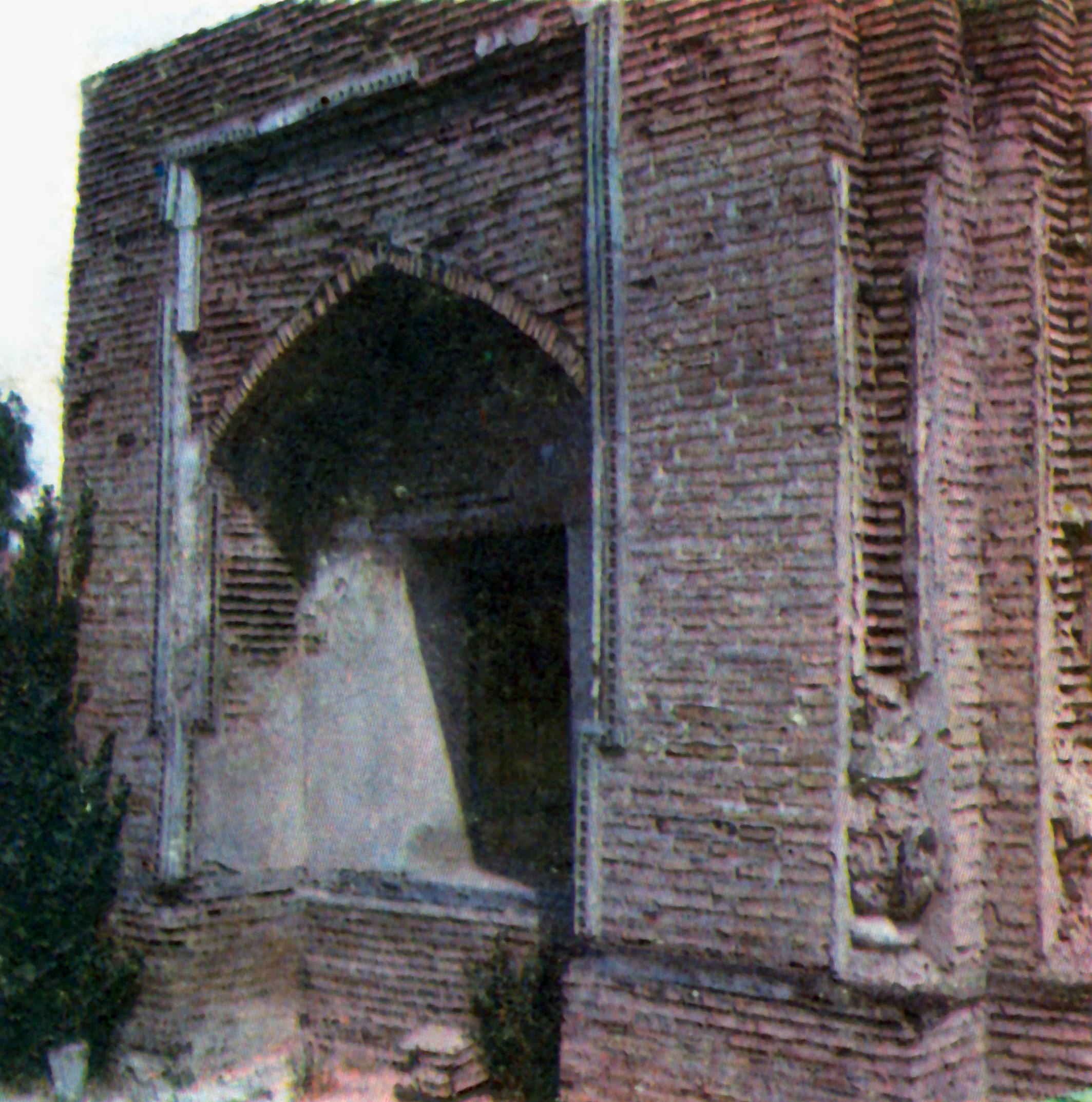 Mausoleum before reconstruction

The building has a square shape which size is 6400×6300 metres. The height of the mausoleum is 7.2 metres. The walls are made of bricks. Facades of the mausoleum have running out portals which look like arches. Apertures of the arches serve as windows and are decorated with bars-panjereh. One of the facades has preserved some elements of plaster painting made by yellow, blue and black colours. Round columns with ribbed picture are set in the corners of the mausoleum.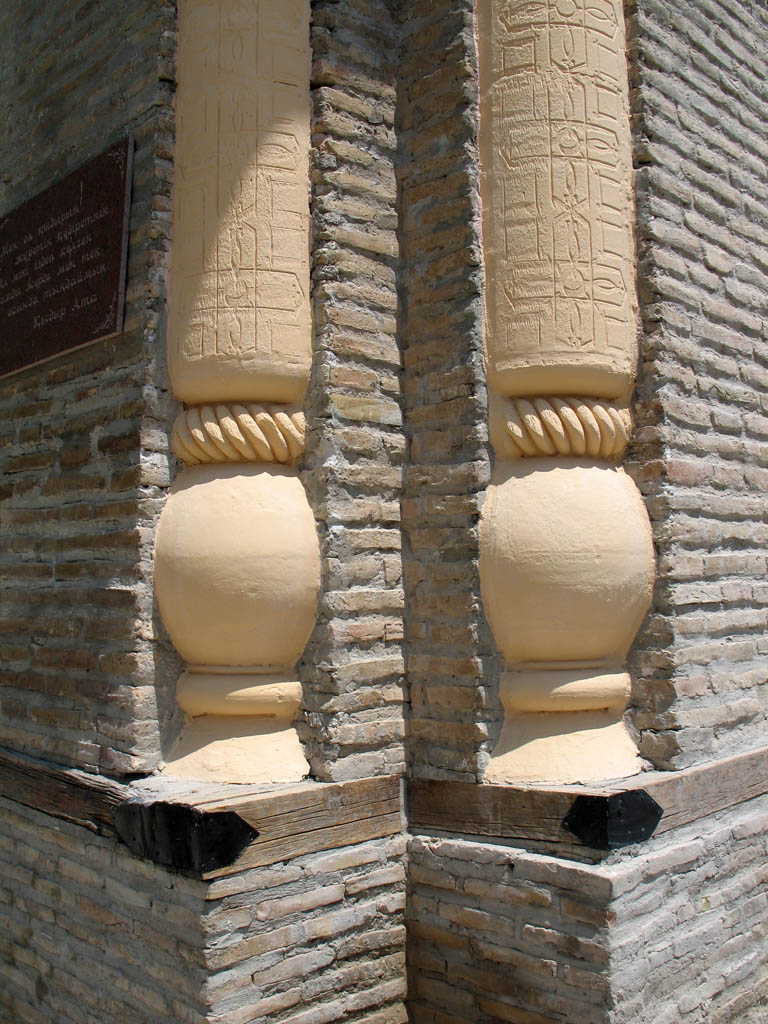 Columns on the facade of the mausoleum. Photos taken from www.farsah.kz
Please, send materials, articles and photos of the buildings which are historic, cultural and architectural monuments of your city: kaz.ehistory@gmail.com
Use of materials for publication, commercial use, or distribution requires written or oral permission from the Board of Editors or the author. Hyperlink to Qazaqstan tarihy portal is necessary. All rights reserved by the Law RK "On author's rights and related rights". To request authorization email to
or call to 8 (7172) 57 14 08 (in - 1164)