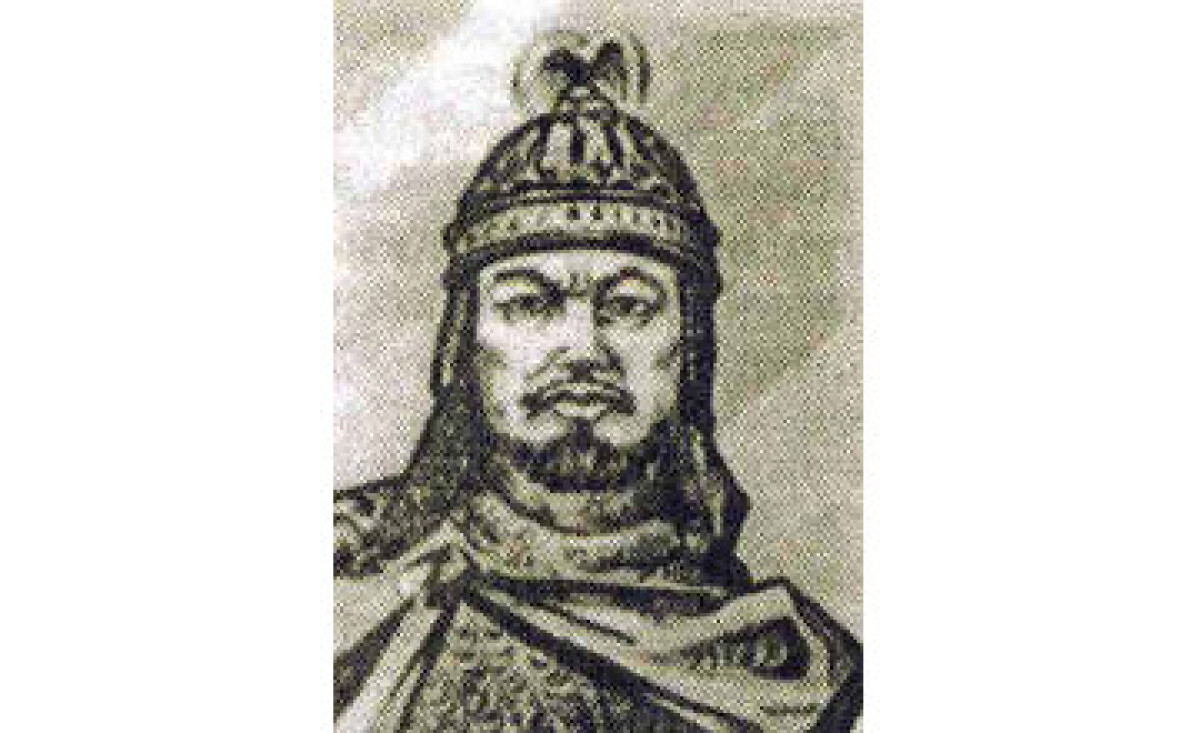 The mausoleum was placed on the grave of Isatay Taymanov in Sheytsay area, Aktobe region, with support from residents of Isatay district, Atyrau region
The name of Isatay Taymanov, repeatedly mentioned in poems by Makhambet — his faithful friend and comrade, was embodied in Aktobe region.
For many years, people have debated about the place of burial of the leader of the National Liberation Movement of 1836-1838 in the Bokey Horde and western part of the Little Zhuz. Based on historical, archival data and testimonies of aksakals (elders), scientists have come to a conclusion that Isatay Taymanov was buried in Sheytsay area, Aktobe region.
The suggestion to construct the mausoleum was supported by public of Atyrau and Aktobe region, Isatay Taymanuly Public Fund. Financial support was also provided by oil companies and businessmen.
Earlier, in 1991 burial construction was placed in Sheytsay area within the frameworks of celebration of the 200th anniversary of Isatay.
In July 2014 the mausoleum was erected on the grave of Isatay Taymanov. The work was headed by Nursultan Imashev, architect from Mangistau. Fifty two 2,5 tons stones were transferred from Mangistau. Transportation of stones by railway was conducted to Zhinishke station, and then — by automobile transport to Sheytsay. According to Nursultan Imashev, the height of the mausoleum is 10,5 meters, and width — 6 meters.
There is a depiction of Isatay Taymanov with carved years of life of Isatay and his son Ospan who was buried near his father inside the mausoleum. The mausoleum walls are decorated with the sentences from Makhambet's poem: "A lion Isatay was born, He couldn't get his way, The life has passed in dreams ...".
Use of materials for publication, commercial use, or distribution requires written or oral permission from the Board of Editors or the author. Hyperlink to Qazaqstan tarihy portal is necessary. All rights reserved by the Law RK "On author's rights and related rights". To request authorization email to
or call to 8 (7172) 57 14 08 (in - 1164)