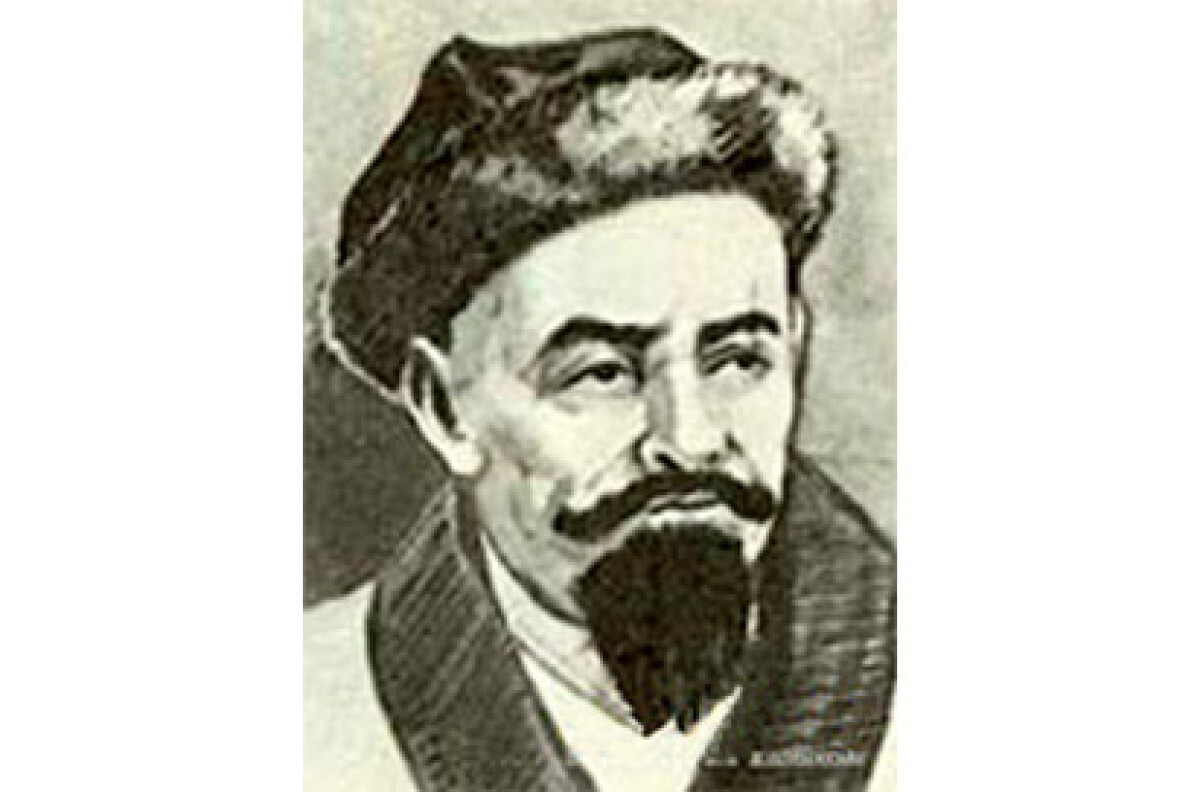 The book "Baluan Sholak" devoted to the 150th anniversary of the birth of legendary paluan (wrestler) and akyn (poet-improviser) of Kazakh steppe has been published.
This year we celebrate the 150th anniversary of the birth of famous favorite of people, invincible wrestler, brilliant composer, wonderful singer, unsurpassed master of national circus artistry Baluan Sholak. To mark this important data the book on life and work of Baluan Sholak has been prepared with the support of the Ministry of Culture of the Republic of Kazakhstan.
"This book contains poetic heritage of Baluan Sholak (poems, lyrics), memories of S. Mukanov, K. Azerbayev and K. Abdykadyrov, articles of researchers of akyn's work A. Zhubanov and B. Yerzakovich, as well as Sabit Mukanov's famous romantic story "Baluan Sholak", — Balzhan Khabdina, Director of the Publishing House "Rukh BG", tells about her work on the book.
Legendary Baluan Sholak was born in 1864 in Akmola region, Makinsk district, Tastyozek (Red Cordon) village. Despite the various suggestions, he was buried in 1919 in the same place. His real name was Nurmagambet Baymyrzauly. His song "Galiya" devoted to his beloved was popular among people.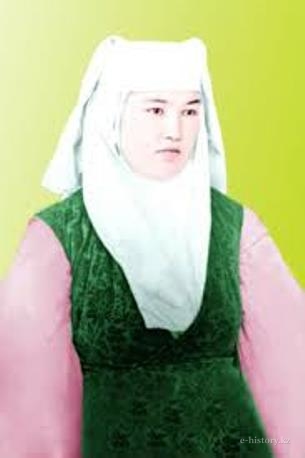 Galiya, Baluan Sholak's beloved
"A century and a half has passed since the moment of birth of eminent Baluan Sholak whose name became a legend. There was nobody able to fight with him; nobody could knock him to the ground. He was a heavyweight wrestler who demonstrated complicated spectacular circus tricks riding the horse — he was a master of his work. At the same time, Baluan Sholak was famous akyn and singer-improviser. His songs were very much appreciated.
He always stood out among others by his talents. At the very beginning — by his amazing strength, later — by his passion for singing, and then — living like a sal (musician, singer, composer) and travelling along the country. Gifted young people always travelled with him from aul to aul (village).
He started fighting when he was 14. Since that time Baluan Sholak became known as invincible wrestler. He was also a skilled rider: he turned in a saddle while riding, could control the horse standing or lifting up the leg; he could jump from saddle and get back on the moving horse. A lot of memories about his ability for circus art have been kept.
At fairs he lifted the weight of 51 poods (816 kilograms). During one of such fairs he accepted a challenge of eminent wrestler Karen and broke his rib in the fight.
He praised Birzhan sal and Akan sere and considered himself to be a successor of their singing tradition. He wrote and sang his own songs. Baluan Sholak became known far beyond Kokshetau.
Wherever he went people greeted him with honor and respect. People respected him so much. Wrester and akyn Baluan Sholak became a legend in the lifetime", — famous Kazakhstan's historian and writer Beybut Koyshibaev wrote in the introduction to the book "Baluan Sholak".
Lyudmila Vykhodchenko
Use of materials for publication, commercial use, or distribution requires written or oral permission from the Board of Editors or the author. Hyperlink to Qazaqstan tarihy portal is necessary. All rights reserved by the Law RK "On author's rights and related rights". To request authorization email to
or call to 8 (7172) 57 14 08 (in - 1164)