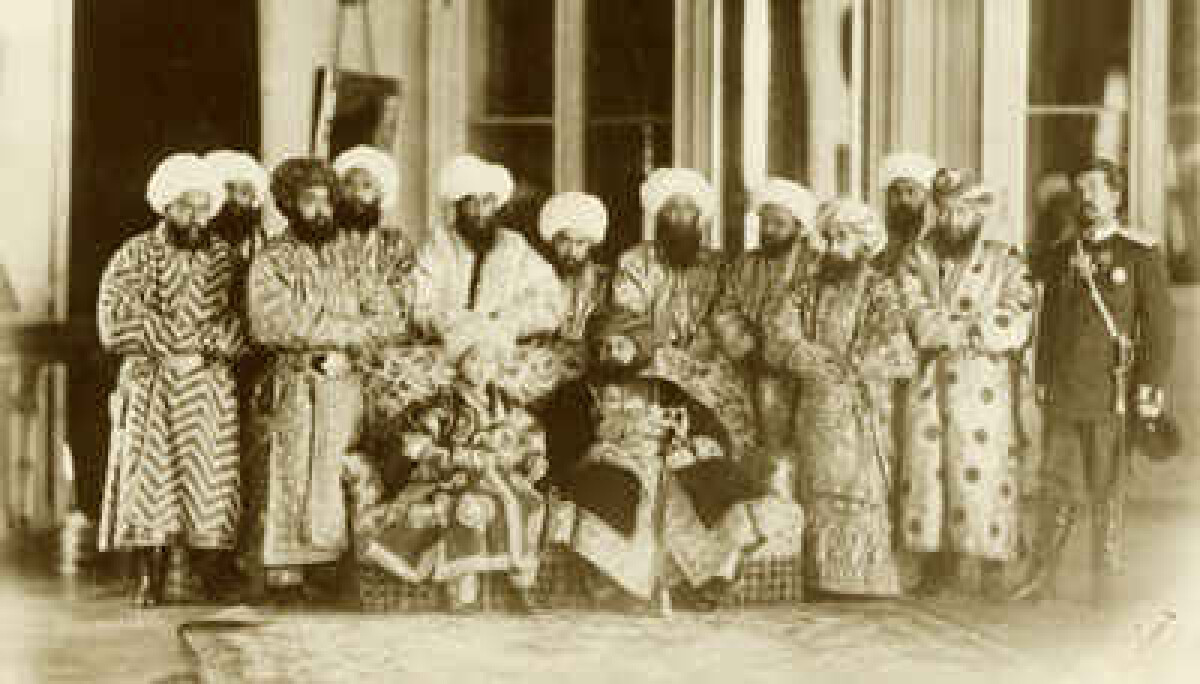 On October 3, 2014 at 5 p.m. at the Museum of the First President of the RK will take place opening of the exhibition «Culture of imperious elite of the Emirate of Bukhara».
The exhibits were brought from fund collections of the Russian Museum of Ethnography (St. Petersburg). The exhibition is organized within the framework of the Museum's international project "Dialogue through culture".
The Russian Museum of Ethnography was established in 1902 as the Ethnographic Department of the Russian Museum of the Emperor Alexander III. Nowadays the RME is one of the largest ethnographic museums in the world which goal is storage and studying of monuments of traditional culture of people of Eurasia. In total its collections account more than 500 000 exhibits which have a great scientific and esthetic value: national household items, negatives and photo prints, drawings, and painting created in the 18th — 20th centuries. Ethnographical materials of the nations of Eastern Europe, the Caucasus, Siberia and Central Asia are collected there.
The Great Silk Road is a phenomenon in the history of the Eurasian cultural space, which connected different cultural centers and continent civilizations (from the territory of Ancient China to extreme corners and provinces of Western Europe) for at least 1,5 thousand years. Many cultural values which became common heritage of mankind thanks to the Great Silk Route were passed in various directions of this road. The state establishments situated along the routs played crucial role in ensuring of their security. In turn these states obtained powerful impulses to develop thanks to multidimensional impact of the Great Silk Road on the Eurasian economic and political processes. The Emirate of Bukhara was one of the greatest trade centers along the Great Silk Road.
The main aim of the exhibition is to acquaint a visitor with the subculture of the imperious elite of one of the most important political centers of the Middle East — the Emirate of Bukhara. The imperious elites were the main buyer of the most labor-consuming and expensive products, including ceremonial clothes, harness, and jewelry. The considerable part of these things was reserved for diplomatic gifts. The samples of these unique subjects were kept as a result of the long, purposeful work of professional ethnographers. Today they continue their work.
The wealth and surprising integrity of the exhibition provides a complete overview of the various aspects of life of the representatives of imperious elite of the 19th century. In particular, the expositions will presented the luxury goods and clothes, musical instruments and subjects of the Islamic cult, ceremonial weapon and horse adornment, hunting scenes with birds and many other things.
The exhibition "Culture of imperious elite of the Emirate of Bukhara" will last till the end of October.
Contacts: Astana, 11 Beibitshilik Str. tel: 75 12 15, 75 12 52, 75 12 14
E-mail: museum_08@inbox.ru
Use of materials for publication, commercial use, or distribution requires written or oral permission from the Board of Editors or the author. Hyperlink to Qazaqstan tarihy portal is necessary. All rights reserved by the Law RK "On author's rights and related rights". To request authorization email to
or call to 8 (7172) 57 14 08 (in - 1164)