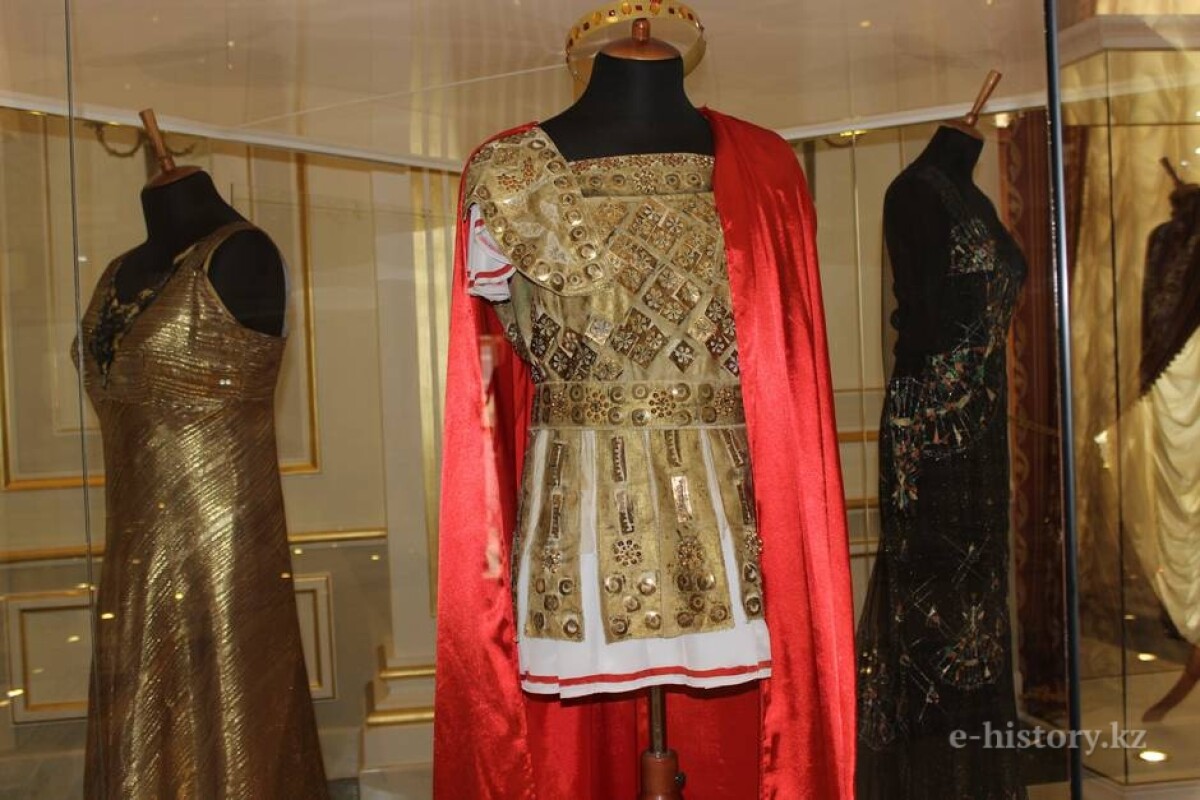 At this time the e-history.kz portal decided to touch the high art and went to the new Astana Theater of Opera and Ballet for a cultural walk. The architectural appearance and beauty as well as acoustical capability make «Astana Opera» one of the best in theaters in Europe.
Beginning from June 5 the theatre hosts the exhibition of historical theatrical costumes and photographs of outstanding actors of Kazakhstan's opera and ballet. The images of Kurmanbek Zhandarbekov, Roza Baglanova, Rakhima Zhabaturova, Yerkegali Rakhmadiev, Azerbaijan Mambetov, Dauren Abirov, Yermek Serkebayev, Bakyt Ashimov, Sultan Baisultanov, Garifollah Kurmangaliev and many others rise up clearly.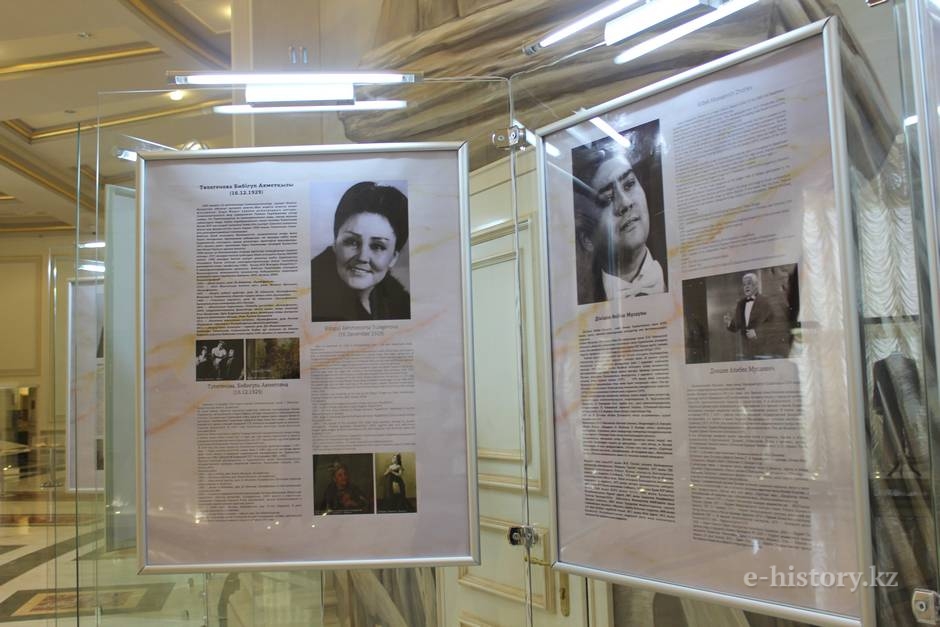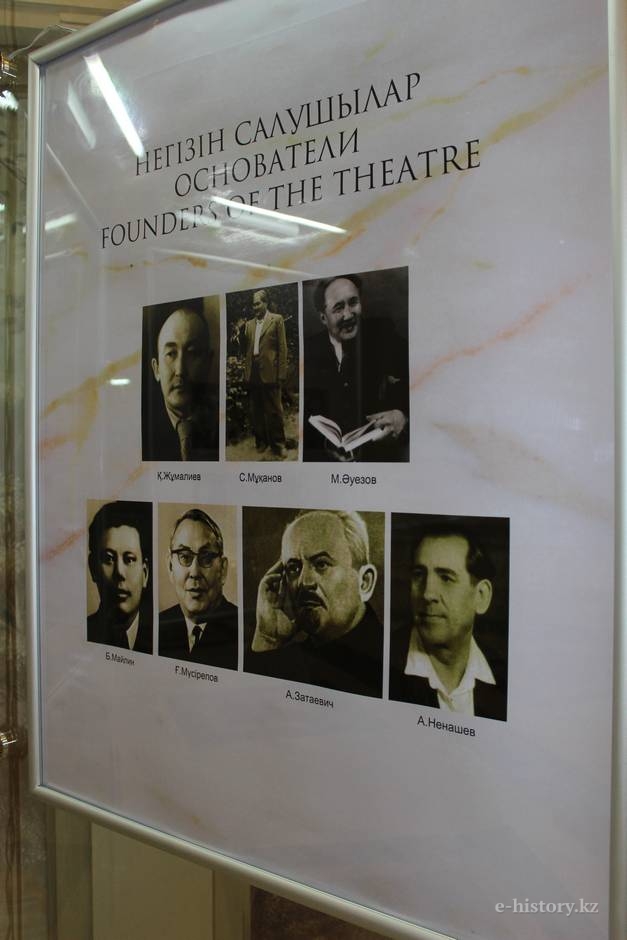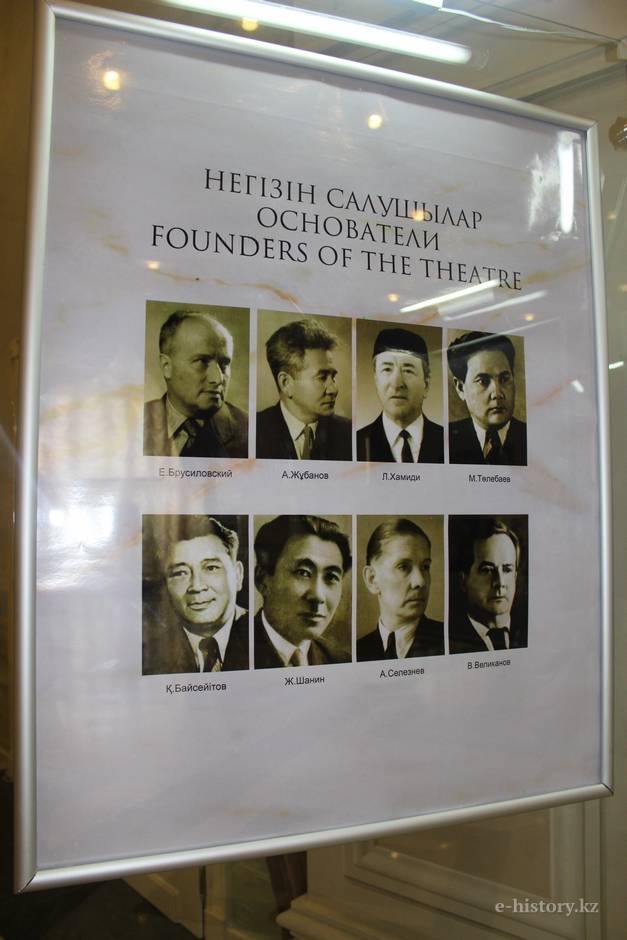 The exhibition is full of the history of Kazakhstan's opera and ballet art, which begins with the Kazakh State Academic Theatre of Opera and Ballet named after Abay. The theater was opened on January 13, 1934 by «Aiman-Sholpan» musical performance (the libretto by Muhtar Auezov). Of course, opera theater, first of all, is a creation of enthusiasts, literature figures, composers, writers, artists, actors with high vocal skills, dedicated all their life to the service of the most wonderful arts which is opera. These people are the part of the history of national culture. Their names are famous, loved and remembered by the classical music fancy; they have been luminaries of Kazakhstan's musical culture.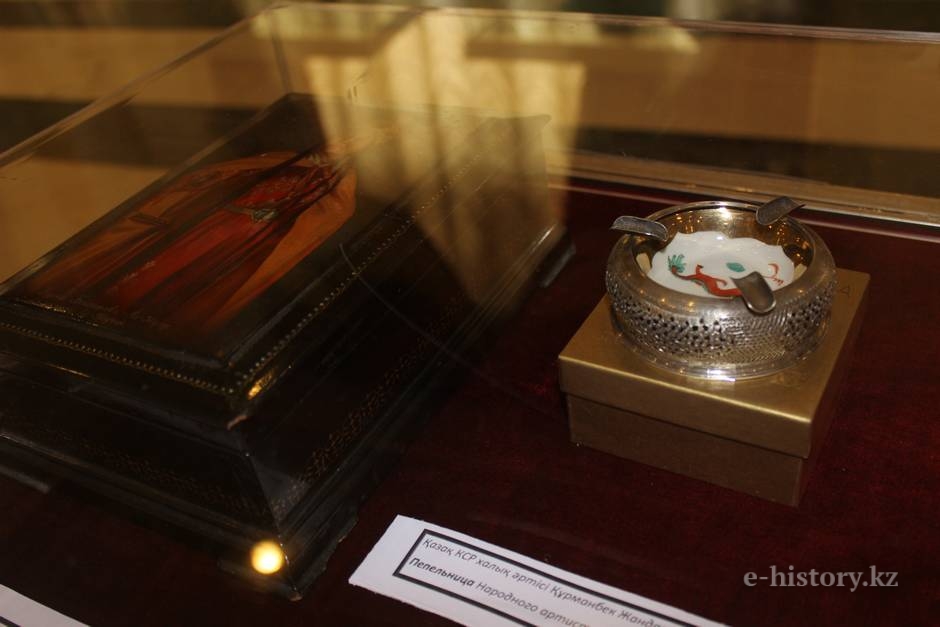 Personal ashtray and casket of Kurmanbek Zhandarbekov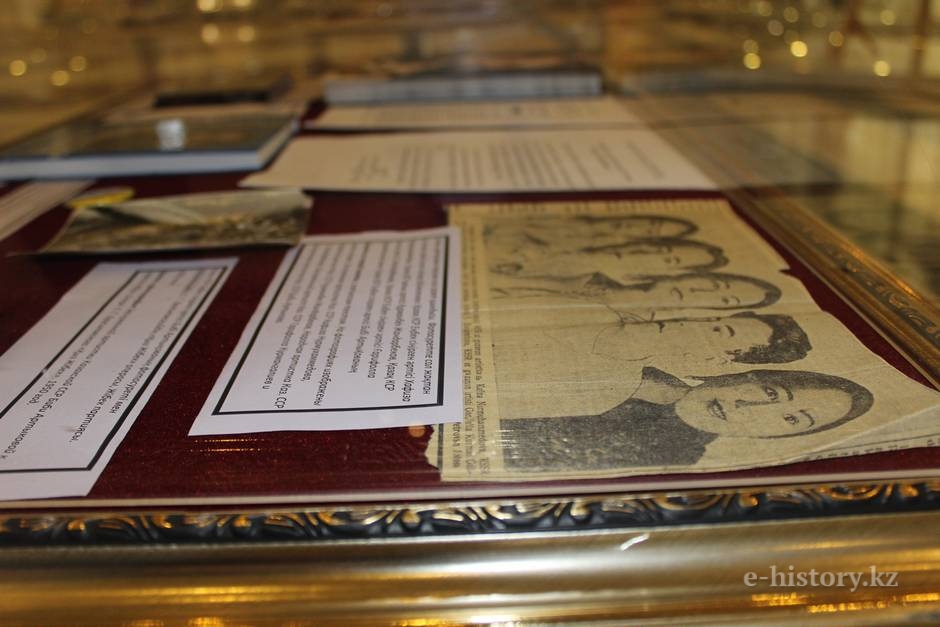 «These costumes, household items, working instruments of actors keep the memory. They hold the energy of the past times. If there were no these actors, today we would not have such a rich culture. We decided to establish the theatre fund, which will include exhibits, directly related to actors of opera and ballet from all Kazakhstan. The collection of historical theatrical costumes, achieve documents, photo materials began this February. The Theatre of Opera and Ballet named after Abay kindly gave us as a gift 11 paintings depicting the famous figures of Kazakhstan's Opera and Ballet and a part of stage costumes of outstanding artists. We set out the aim to collect materials not only about the soloists, but about all the figures who contributed to the development of opera and ballet art. Nowadays we have 21 theatrical costume and more than thousand photographic achieve materials in our fund. And this is not the end; a greater work is in future», — Khusainova Aprizaб the head of the Astana Opera museum said.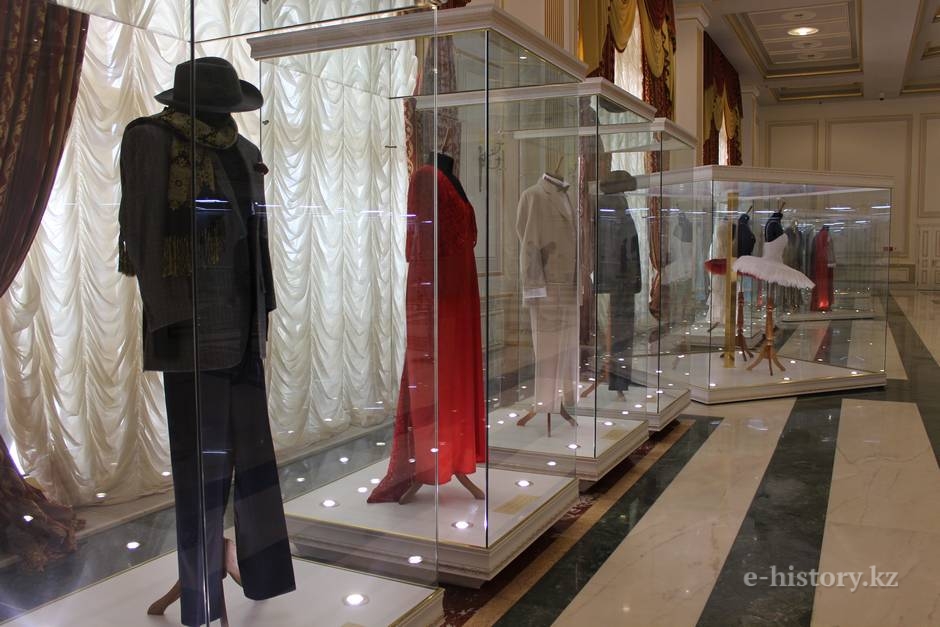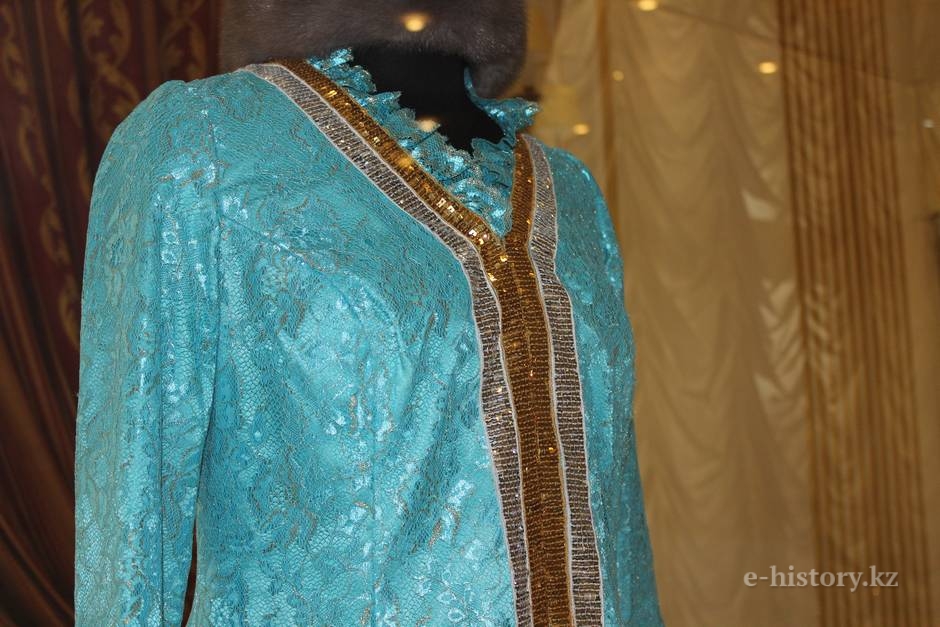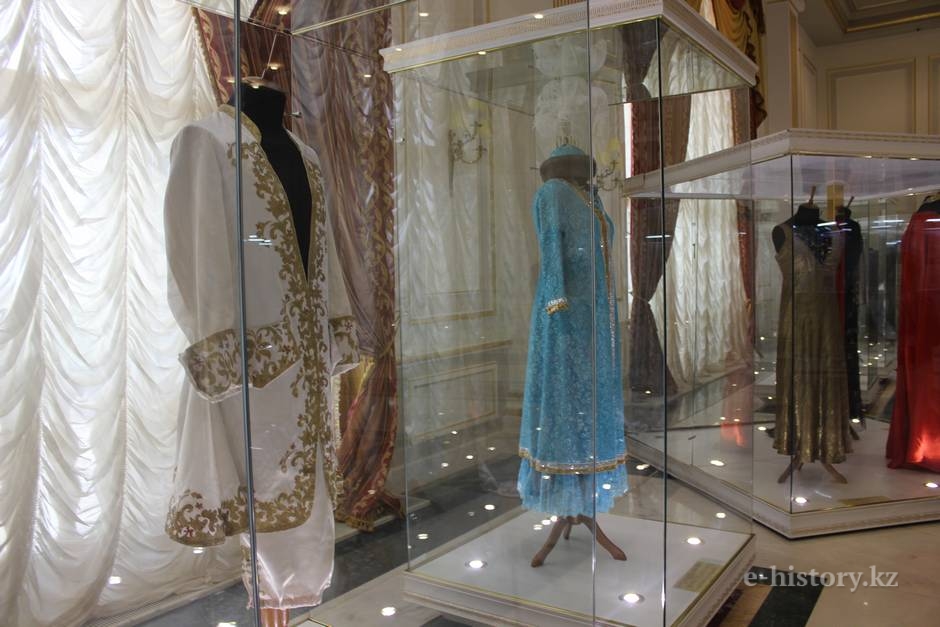 People artists and honored art figures, opera and ballet stars, whose names line by line are included in the Chronicle of stage, which would be read by the following generation, appear on the stage of the new Astana Opera theatre.
The «Chronicle of stage» exhibition will be opened until September.
translated by  I.KUZMENKO
June 11, 2014
Use of materials for publication, commercial use, or distribution requires written or oral permission from the Board of Editors or the author. Hyperlink to Qazaqstan tarihy portal is necessary. All rights reserved by the Law RK "On author's rights and related rights". To request authorization email to
or call to 8 (7172) 57 14 08 (in - 1164)