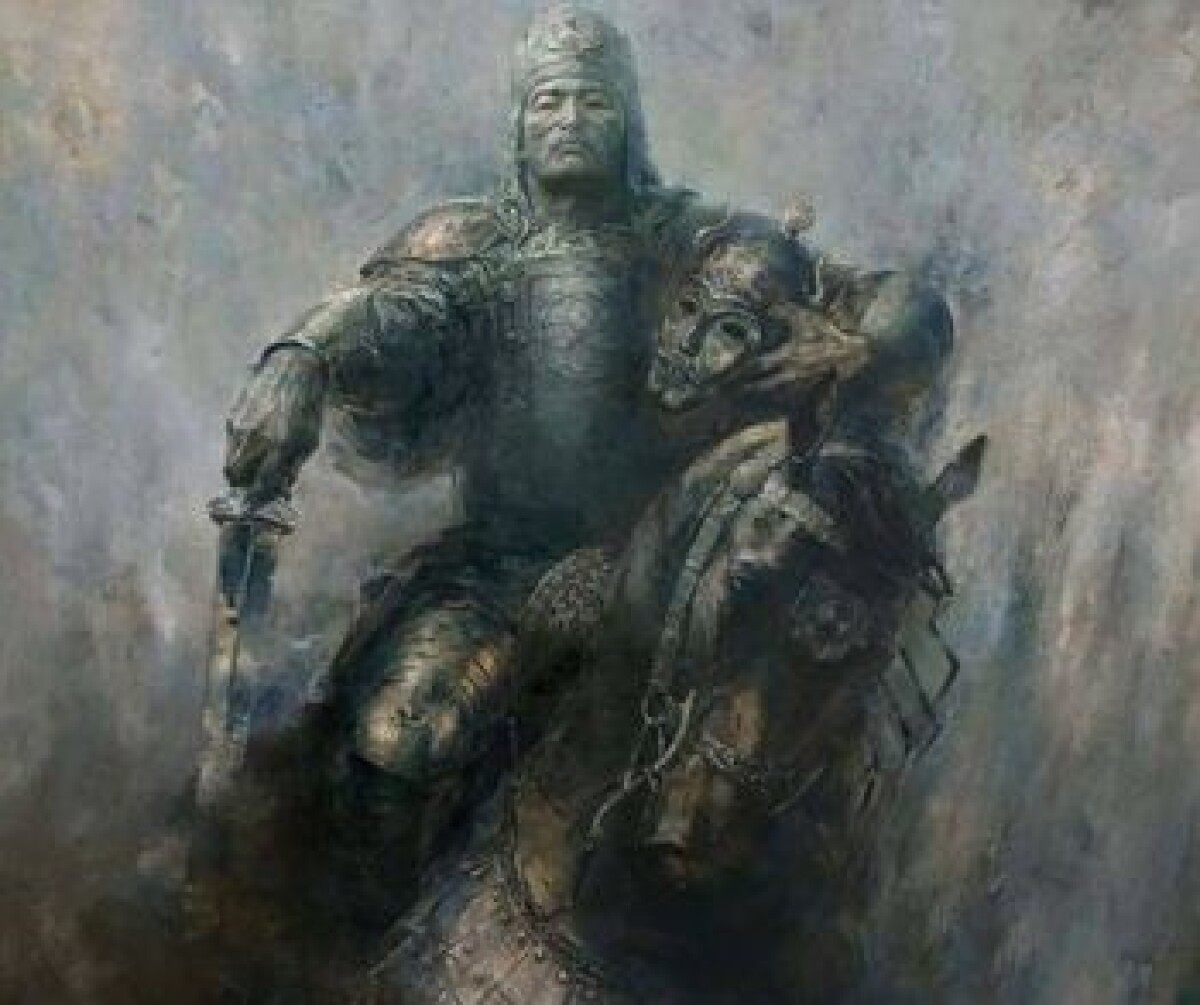 The 1330anniversary of the birth of the Commander of the Second Eastern Turkic Khanate Kutlegin, the son of Kutlug (Elteris), is celebrated this year.
He was 7 years old, when his father Kutlug chagan passed away. He was promoted to the title of batyr at an age of 10. In 716, together with his brother Bilge chagan, he dethrones his father's younger brother and appointed his brother as the chagan of the Second Eastern Turkic Khanate, while he became the Commander in Chief. He was widely known for his heroism and initiative, and he was called "The Blue Sword of Celestial Turks". In February 27, 731 he died at an age of 47. Bilge Kagan described his heroic way in the engraving biography of his brother: "When the father died, the younger brother Kutlegin was seven years old. For luck of mother from the Umai tribe, the younger brother Kultegin earned the title of hero at an age of 10".

It is an ancient Turkic runic writing installed near the monastery Erdene Zuu in Mongolia, on the bank of the Orkhon River. The height of the Monument is 3.15 meters, and a width is 1.34 meter. The monument is decrypted by the world famous Danish scientist Professor V. Tomsenom . 
Use of materials for publication, commercial use, or distribution requires written or oral permission from the Board of Editors or the author. Hyperlink to Qazaqstan tarihy portal is necessary. All rights reserved by the Law RK "On author's rights and related rights". To request authorization email to
or call to 8 (7172) 57 14 08 (in - 1164)