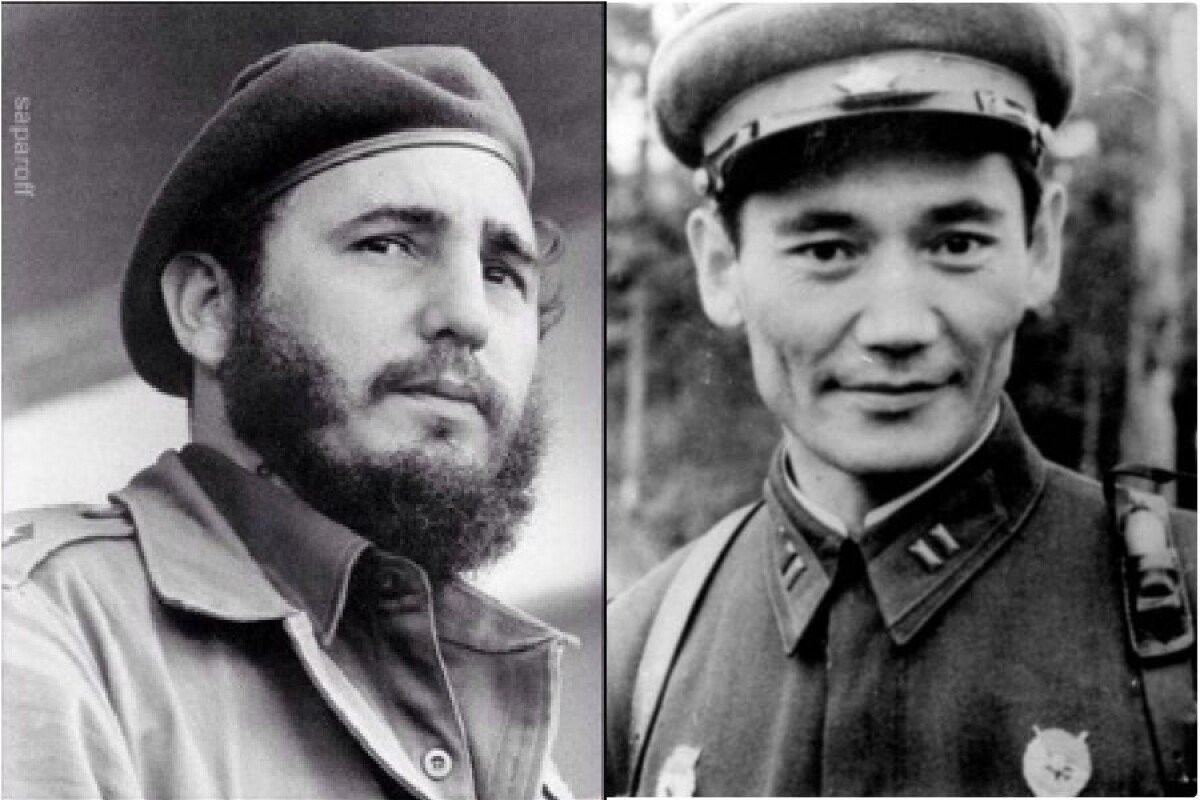 The world bade farewell to Fidel Castro, who led Cuba for 50 years, a man who recognized the heroism of B.Momyshuly during World War II
During the life his name turned into a legend. The leader of "Liberty Island" experienced more than 600 attempts on his life. Castro was born on 13 August, 1926 in a wealthy family. From an early age he showed a passion for learning, possessed a wonderful memory. On the path of the revolution Fidel stepped at the age of 13, when he went with the workers to strike against his own father. His famous phrase, "Who will go for me: win or die!" once wrote his classmate Max Lestnik. In 1940, Castro received a reply to his letter to US President Franklin Roosevelt.
This letter employees of the US Archives Management found only in 2004.
After graduating from school, he entered the Jesuit College "Bethlehem". After successfully completing his studies he entered the Law University of Havana. Pursuing advocacy, he defended the rights of the poor who were unable to have recourse to the law. Studying the works of Marx, Lenin, Trotsky, Stalin, he once joked, "Make me Stalin and I will be a communist". In 1952, Fidel took part in the elections and lost. Cuba was led by the government of General Batista and the future Comandante had to take shelter in Mexico for some time. There he met Che Guevara. He who came to power as a result of an armed coup in 1959 Castro ruled the country until 2008. In 2006, due to illness, he handed over the reins in the hands of his younger brother Raul Castro. Since that he rarely appeared in public. The last time he spoke to the nation on 13 August at a ceremony on the occasion of his 90th anniversary. During his reign, Castro established close cooperation with the Soviet Union; as a result the hero of World War II Baurzhan Momyshuly visited on Castro's special invitation "Liberty Island" and wrote a "Cuban Army". The people of Cuba met B.Momyshuly with a great honor.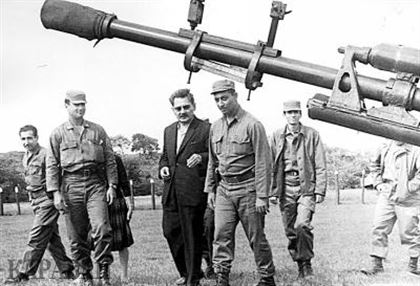 B.Momyshuly among Cuban military. 1963
He was awarded an honorary commander of the 51st Regiment of the Revolutionary Armed Forces of Cuba. Also during his visit to Cuba, he gave lectures in military educational institutions of military tactics. Lectures of B.Momyshuly military of Cuba made a compulsory training program as a special subject. This program followed by Cuba was translated and added in the education system in Israel, Nicaragua, and the United States.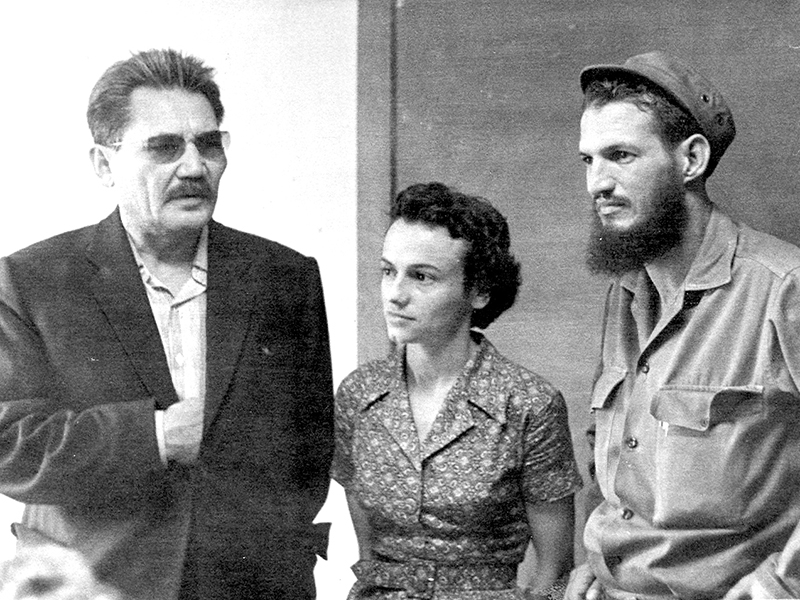 B.Momyshuly during a lecture read before the Cuban military. 1963
In 1963 Fidel Castro in one of his interviews to the question: "Whom could you call a hero of World War II?" said: "Hero of Alexander Beck book" Volokolamsk Highway"- Kazakh Momyshuly". In the fall of 1962 placement of Soviet nuclear warheads on the island of Cuba led to the "Caribbean crisis". This political crisis nearly sparked World War III.
Interesting data on the article:
Book of A. Beck about B.Momyshuly "Volokolamsk Highway" included in the number of required reading books for officers IDF:
There is information that, when Cuba became independent in 1960, the Soviet Union provided assistance in the amount of 100 million dollars;
Castro experienced more than 600 attempts on his life;
Fidel Castro's favorite hobby was reading;
Fidel Castro had the official Twitter account, opened in 2010, which was followed by about 500 thousand subscribers.
During the preparation of the article pictures from the newspapers "Caravan" and "Znamya truda" were used.
By Olzhas BERKINBAYEV
Translated by R. Makhmetzhanova
Use of materials for publication, commercial use, or distribution requires written or oral permission from the Board of Editors or the author. Hyperlink to National Digital History portal is necessary. All rights reserved by the Law RK "On author's rights and related rights". To request authorization email to kaz.ehistory@gmail.com or call to (7172) 79 82 06 (ext.111).
Use of materials for publication, commercial use, or distribution requires written or oral permission from the Board of Editors or the author. Hyperlink to Qazaqstan tarihy portal is necessary. All rights reserved by the Law RK "On author's rights and related rights". To request authorization email to
or call to 8 (7172) 57 14 08 (in - 1164)