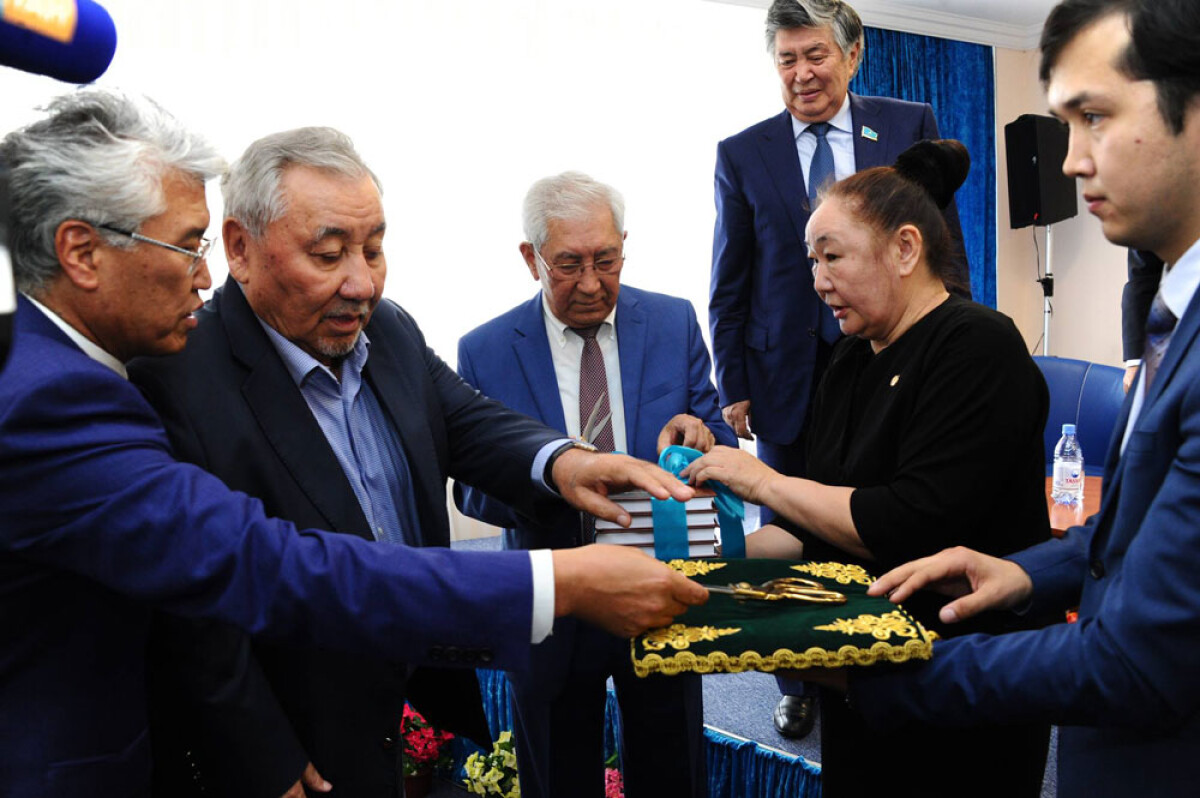 The opening of the hall 'Galym' – a personal library of honored worker of the Republic of Kazakhstan Tursynbek Kakishev was held at National Academic Library of the Republic of Kazakhstan.
Kakishev Tursynbek is an honorary academician of International Science Academy of High School, winner of the S.Seifullin award, honored science worker of the Republic of Kazakhstan, winner of the Order Parasat, PhD, professor. 
 A presentation of the book 'Magzhan-Saken' was held within the framework of opening the Hall. 
 The scholar's personal library has about five thousand books in Humanities, valuable archival documents on the life and work of the famous Kazakh writers Saken Seifullin, Sabit Mukanov as well. 
 The scholar made a huge contribution to the study of actual problems of history of Kazakh literature and literary criticism. He took an active part in the writing of multi-volume 'History of Kazakh Literature'. He is an author of the book 'Saken Seifullin', published in the series 'Life of remarkable people'. 
 Tursynbek Kakishev's wife, PhD, professor Kulyash Sadykkyzy Akhmet presented him the personal library. 
 Kakishev's library is one of the largest libraries. It fully reflects the breadth of view, erudition and manifold interests of the owner. Rare edition in Arabic, Kazakh books for children, belles-lettres, architecture, art, encyclopedias, reference books, local magazines, works by ancient authors and books in Kyrgyz, Chinese and Turkish languages are among presented books. 
 Tursynbek Kakishev's library will be located in the new hall 'Galym' for information, cultural and educational purposes. 
 Passing scholar's personal library is a kind of keeping a tradition in the National Academic Library. In 2015, the hall 'Memorial Book Collection of Myrzatay Zholdasbekov' was opened in the library, this year Laureate of state Prize of the Republic of Kazakhstan, writer Akim Tarazi, a wife of the Laureate of State Prize of the Republic of Kazakhstan, famous writer Dukenbay Doszhan presented book collections.

Use of materials for publication, commercial use, or distribution requires written or oral permission from the Board of Editors or the author. Hyperlink to Qazaqstan tarihy portal is necessary. All rights reserved by the Law RK "On author's rights and related rights". To request authorization email to
or call to 8 (7172) 57 14 08 (in - 1164)