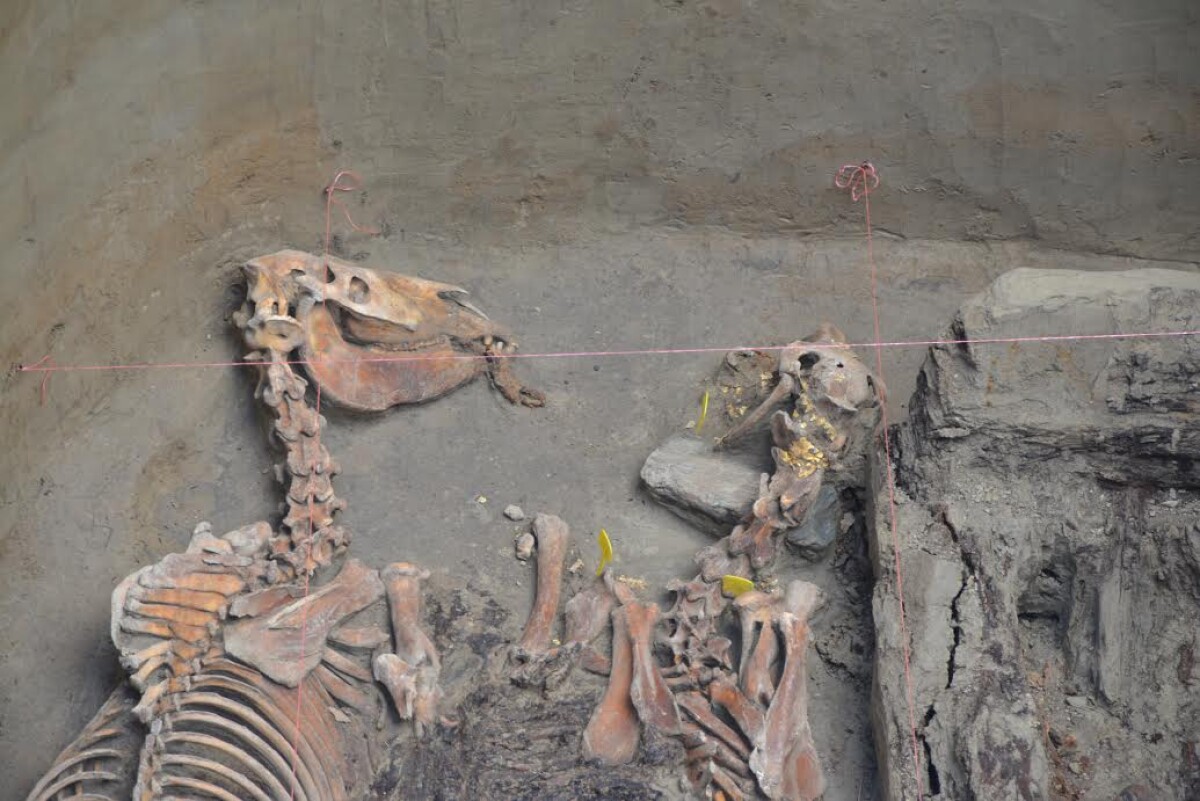 It is planned to open Artifacts Museum of the Saka period in Berel Valley of East Kazakhstan Region.
Remains of human and sacrificed seven horses were found during archaeological excavations of No.2 mound. The artifacts belong to IV century BC. A man was placed in the column, which was inside of the wooden timber; his remains are not studied yet. 
 All horses have ornamentals in the Scythian animal style. One of the horses apparently was a horse of an Own Saddle: it had gold jewels and was located closer to the timber. The distinctive feature of horses' jewelry is using of a rooster's image, which is rare in the culture of ancient nomads. A huge pottery jar was found along with the remains of a man and horses in the mound. According to professor, Chief Research Worker of A.Margulan Archaeology Institute Zeinolla Samashev, mound excavations on the Kings Valley of Katon-Karagay district will be continued and other artifacts can be found too.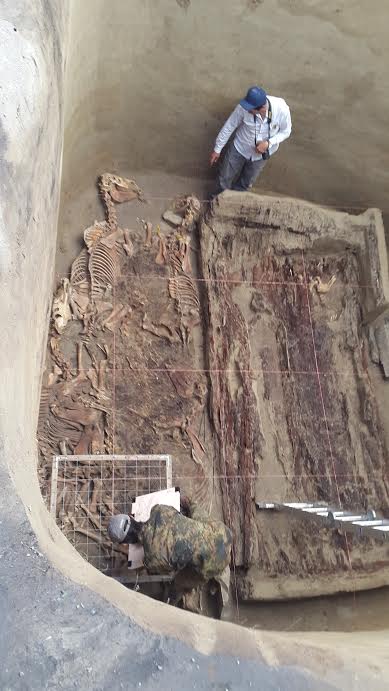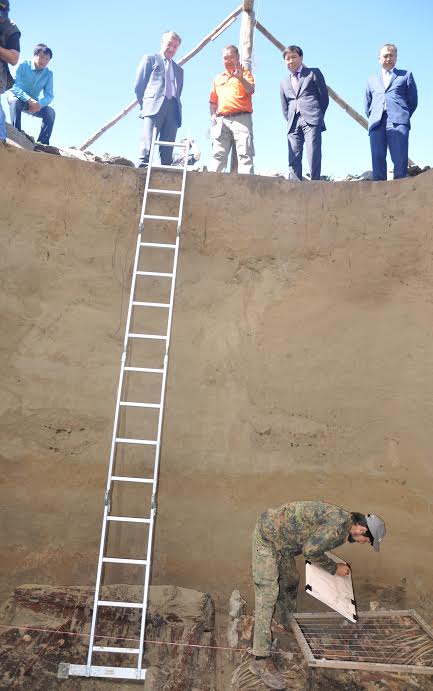 Akim of East Kazakhstan Region Danial Akhmetov visited the site and supported the proposal of specialists on construction over glass sarcophagus No.2 mound, which will allow visitors to descend into a burial pit and see archaeological treasures close-up. 40 million tenge will be allocated in order to build a construction by September 2016.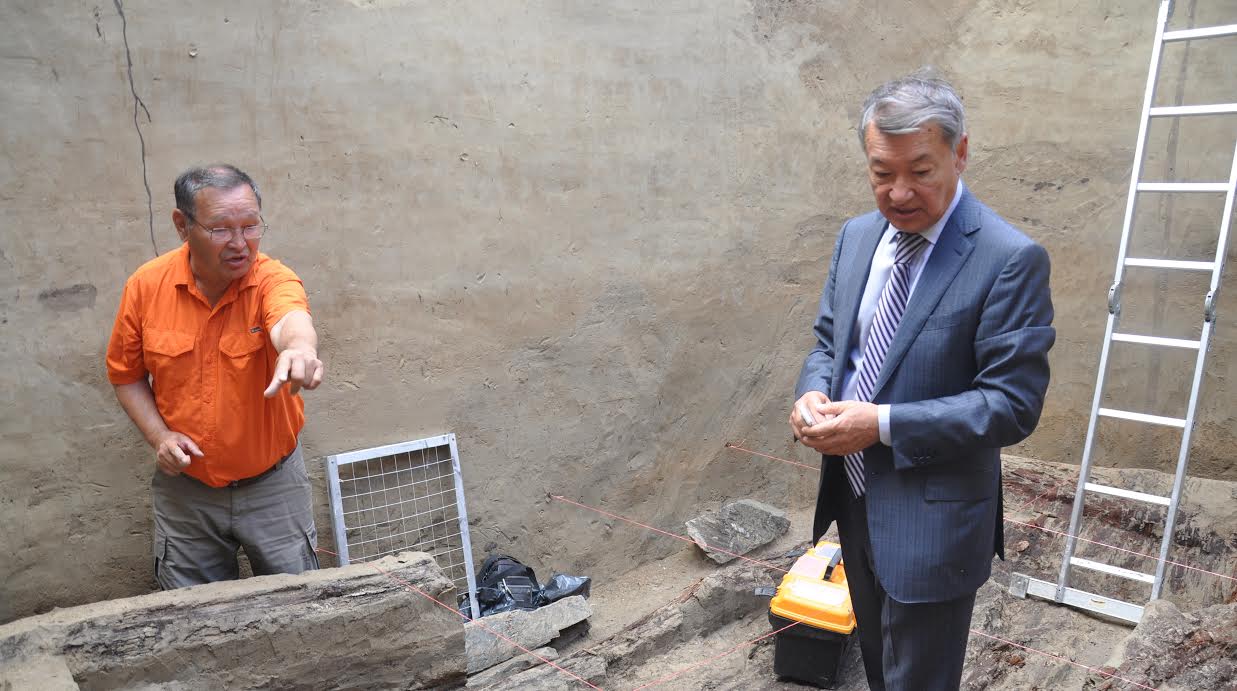 — We want this place to be attended. There are excavations now and we will build a sarcophagus over the mound in the future, so everyone can come and go down to see the result,- Danial Akhmetov said. 
By East Kazakhstan Region Inform Center

Use of materials for publication, commercial use, or distribution requires written or oral permission from the Board of Editors or the author. Hyperlink to Qazaqstan tarihy portal is necessary. All rights reserved by the Law RK "On author's rights and related rights". To request authorization email to
or call to 8 (7172) 57 14 08 (in - 1164)