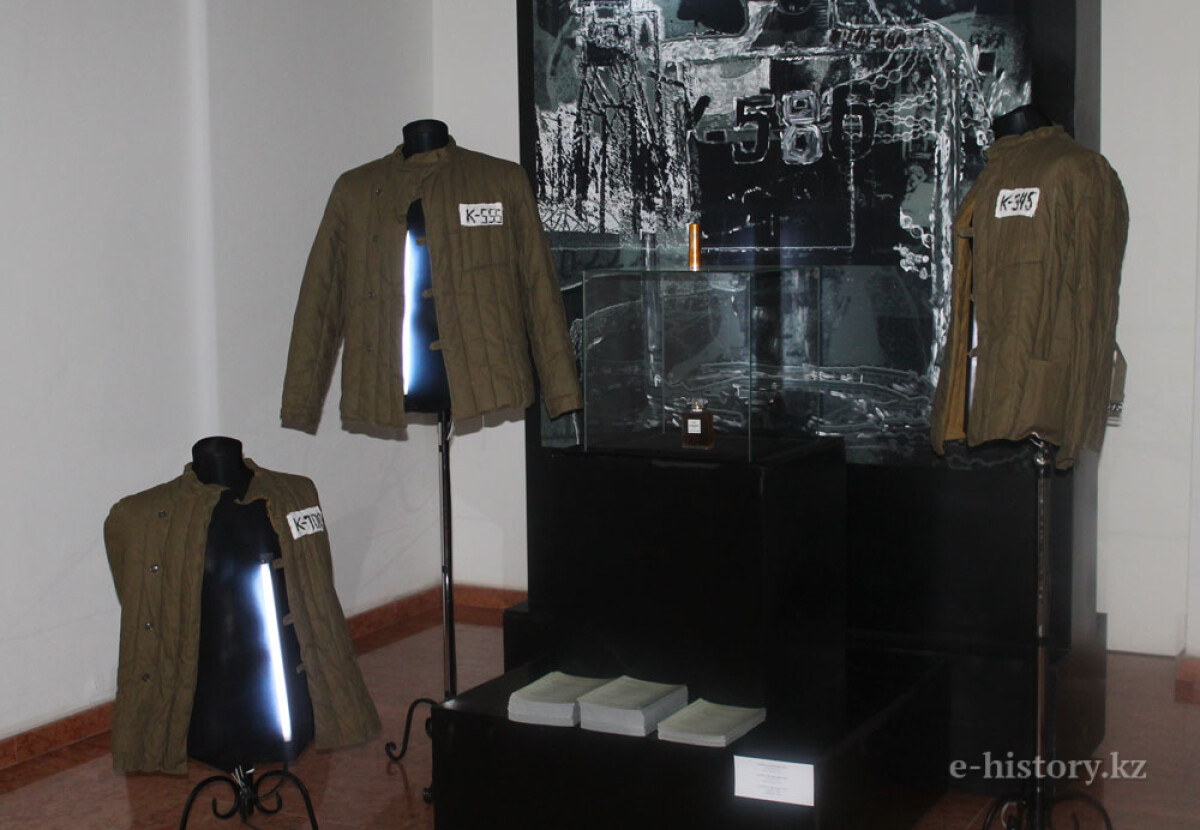 The exhibition presents selected works of contemporary Kazakhstan artists including talented Almagul Menlibayeva.
The idea behind the creation of «Chanel No.5» installation were the memories of one of the Alzhir (Akmola Corrective Labor Camp) prisoners. She was arrested in one of the most careless days of her life — visit of the theatre, when she was wearing an evening dress with the scent of so named perfume, they her took her away on a prison van.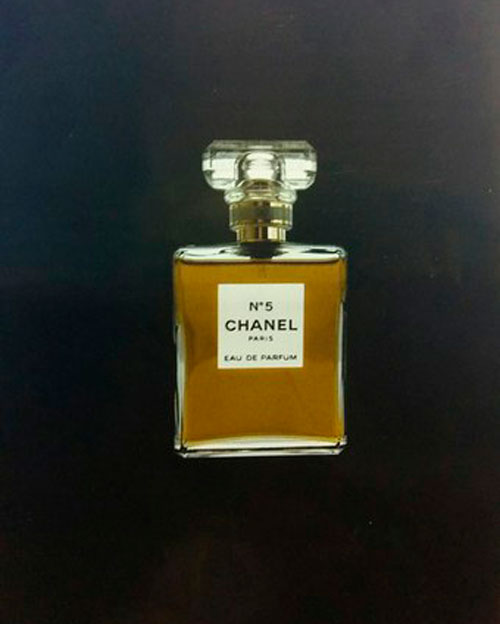 She was sent to the Alzhir, Kazakhstan after humbling procedures of interrogation. She sopped in the rain and entered the women's barrack, where she knew some famous women dressed in quilted jackets in prisoners. 
 Her black coat and scarf emitted the scent of French perfume from the humidity. Creatures without gender and age surrounded her from all sides and breathed the scent of perfume that reminded them previous life. Weeping and moaning of broken love, abandoned families and children were heard. It became unbearable. 
Author Almagul Menlibayeva used Coco Chanel's portrait in the collage, turning her into a prisoner of Archipelago Karlag, artistically comprehending contraposition of state repression machine and women.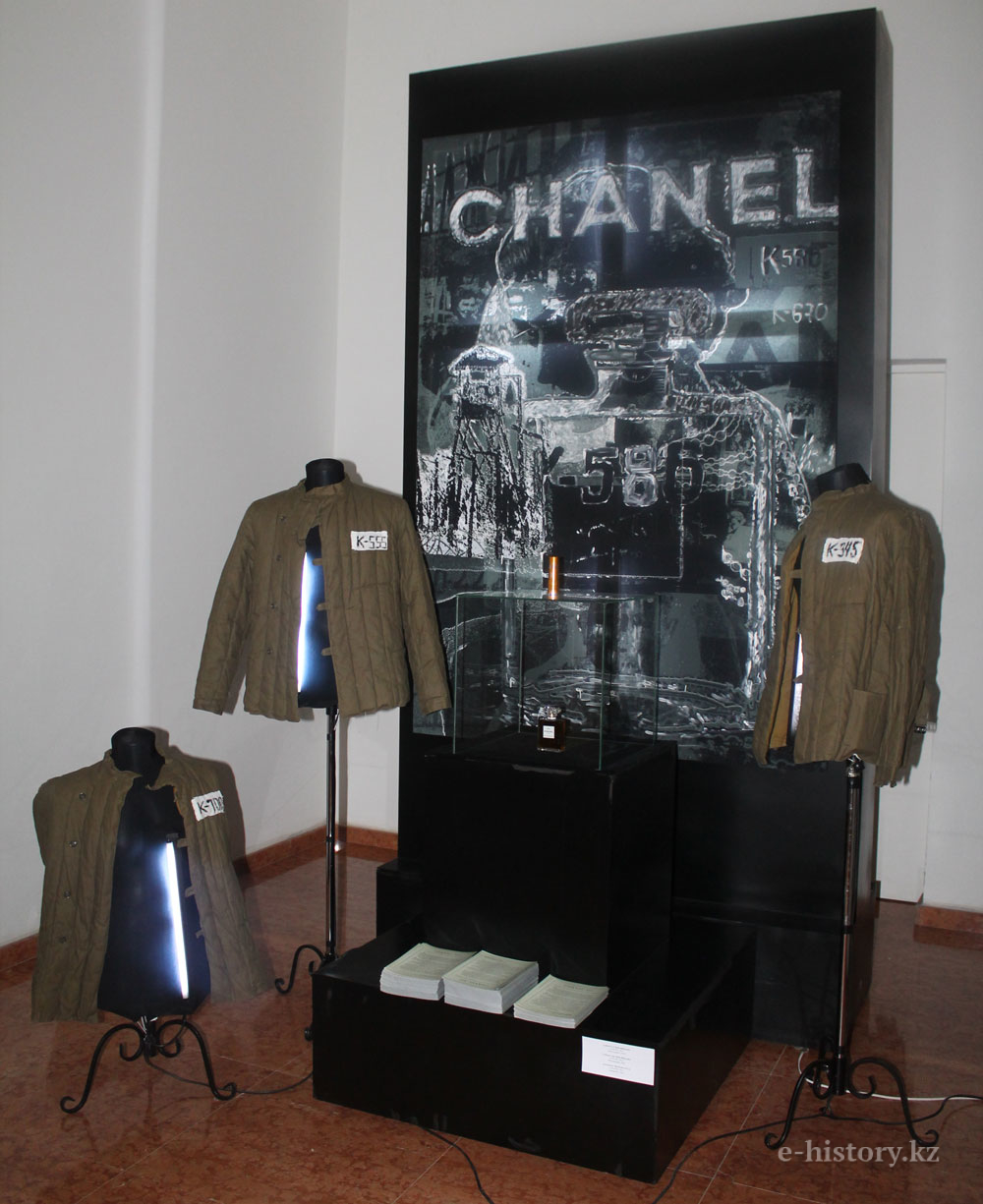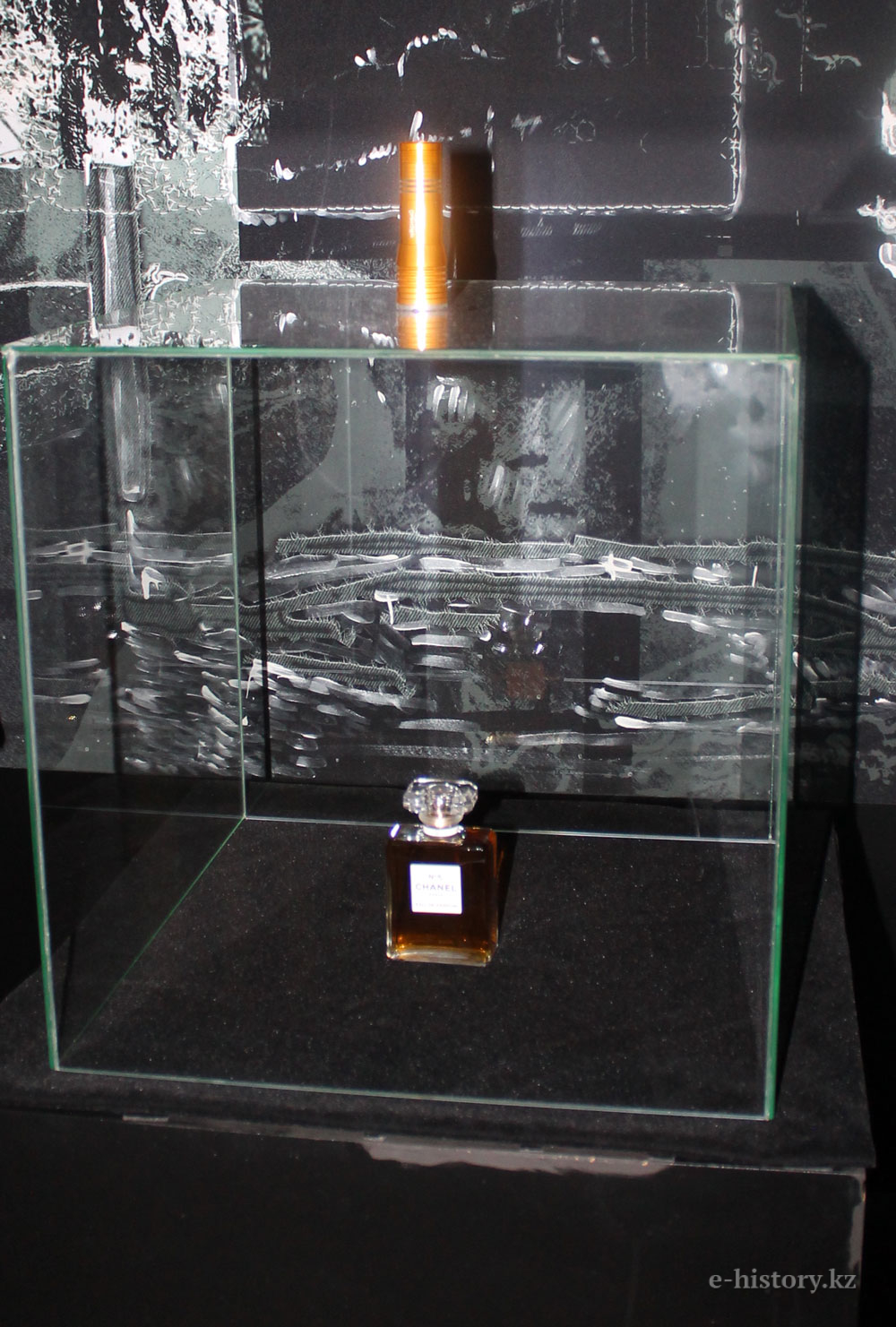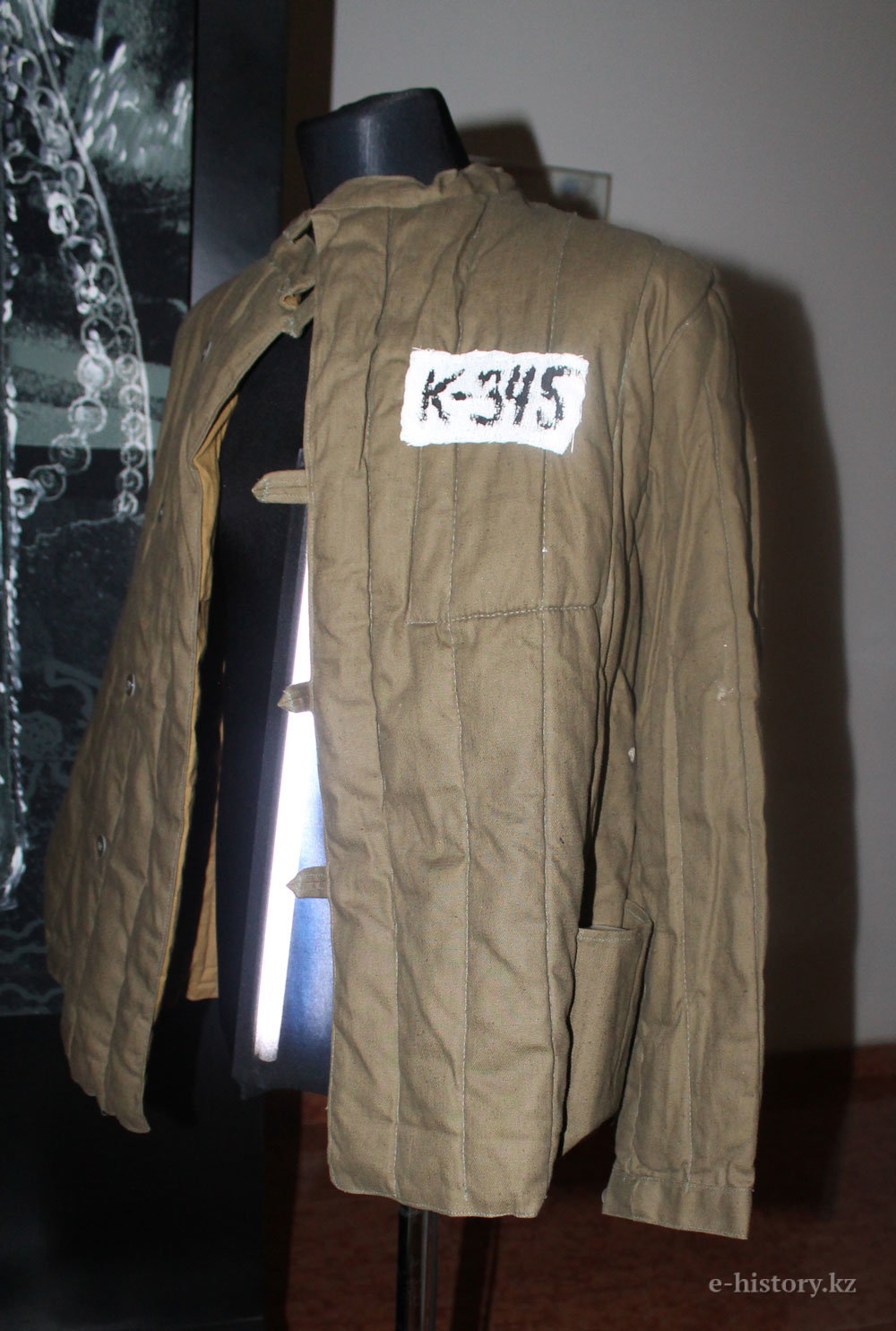 «Almagul was probably the only one who was interested in Karlag, because in 1988-89 only "Kazakhfilm", "Adilet" society which was established in 1989 were interested in it», — Honorable Journalist of Kazakhstan Ekaterina Kuznetsova said. She continued: «We opened society "Adilet Karaganda" in Karaganda, Union of Journalists, Architects, Cinematographers and Artists became the founders».
 As Karaganda is a city of the repressed, many of them were alive and could share their stories; we gathered them together and established this society. That society does not exist now, someone died, someone moved.
 I personally work with Bolashak Academy represented by Nurlan Dulatbekov, Deputy of Mazhilis, professor, PhD. 
 Together with Nurlan Orynbasarovich we want to tell the truth about what happened, to teach young people to always remember it and never forget. I have always been interested in Karlag because I live in Karaganda. 
 These people — prisoners of the camp were innocent towards the state, people, themselves or their children, they execrated enemies of the people and lived with this name until the end of the Soviet Union. 
After 1993, the situation was different; the country was built, so they were not paid much attention. 
 Since 2000 the doors of the archive have been closed and neither I nor my followers had open access. 
Firstly, this archive was intended to be public and transfer to national archive, but situation has changed. Part of the case was transferred to Moscow and another part was available only for relatives. 
 These constraints suppressed the interest to this theme. The topic is not covered in Karaganda at the moment, private newspapers and television is not interested in it and regional newspapers do not publish materials. 
 Since I have collected a lot of material, I started to publish books. My books were published in Kazakhstan, Russia and the USA.
 By Malika MURSALIMOVA

Use of materials for publication, commercial use, or distribution requires written or oral permission from the Board of Editors or the author. Hyperlink to Qazaqstan tarihy portal is necessary. All rights reserved by the Law RK "On author's rights and related rights". To request authorization email to
or call to 8 (7172) 57 14 08 (in - 1164)