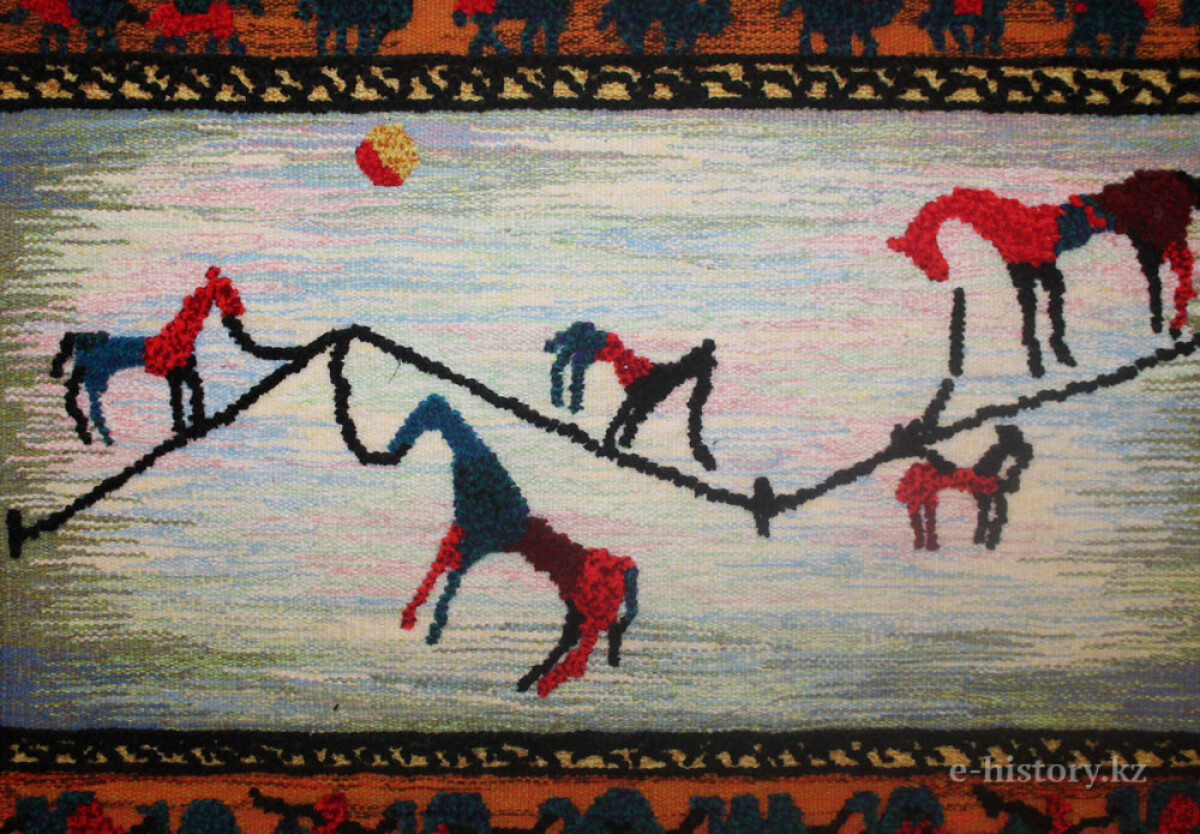 The exhibition of the famous artist Zhakypov Kuttybek Tynybekovich dedicated to the 25th anniversary of Independence of Kazakhstan will be held from mid-June.
The exhibition «Steppe ballad» by the honored worker of culture of the Republic of Kazakhstan will be held until July 8 in the exhibition hall «Tauelsizdik Saraiy» of Palace of Independence.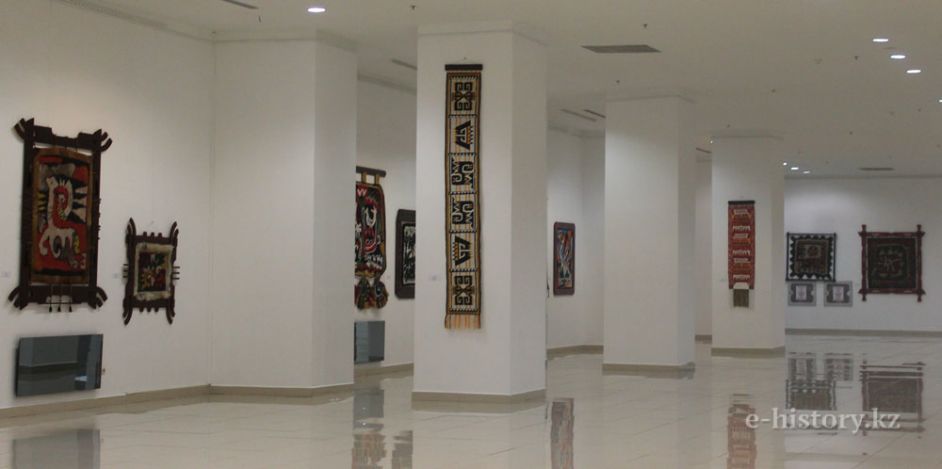 About 60 tapestries and tekemets, felt items made by master of applied art since 1983.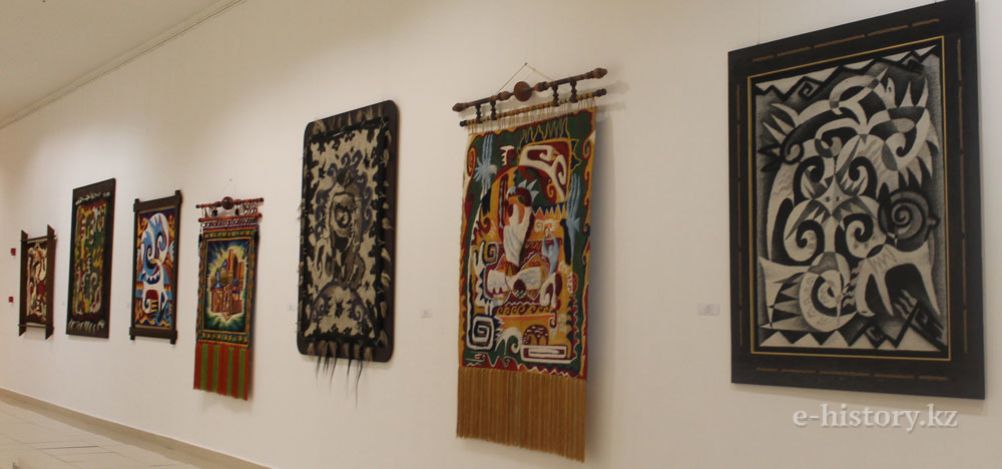 Zhakypov Kuttybek Tynybekovich has started his activity since 1981. In search of his own unique style, Kuttybek Zhakypov created meaningful tapestries; among them are «Desert», «Ascent» and felt works «Joy», «Conqueror». Accroding to fine art experts, tapestry has found a suitably metaphorical sound with deep undertone, unexpected composition, beautiful decorative texture and color richness in the master's creative works.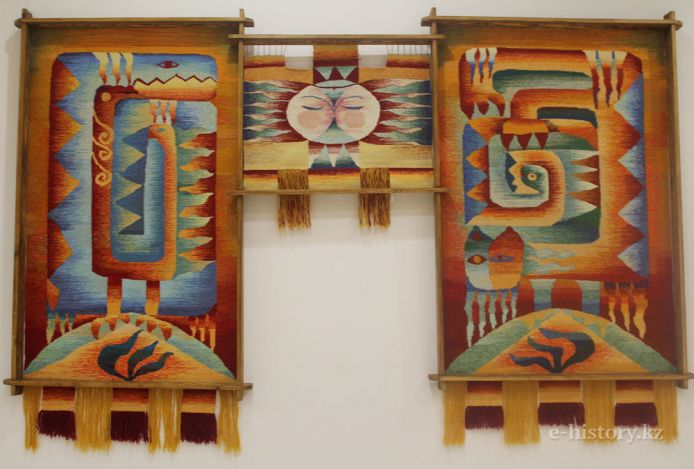 Afternoon. 1989 — 2005
 Tapestry, weaving, triptych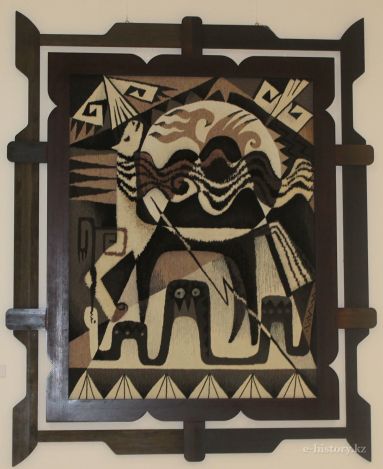 Mangilik el. 2014 
Tapestry, pile weaving 
Kuttybek Tynybekovich is a famous professional in the field of applied art of the republic. His works were published in republican, all-Union and foreign magazines and media. His works were presented in the funds of «State Museum of East» in Moscow, at Museum of Fine Art in Turkmenistan, Ashgabat, Museum of the First President, State Museum of Turkey, direction of art exhibitions of Ministry of Culture and Sport of the Republic of Kazakhstan, Local History Museum of Atyrau Region as well as collections of foreign galleries and private collections. He is the author of monumental mosaic «Aral eli» in Aral, Kyzylorda Region.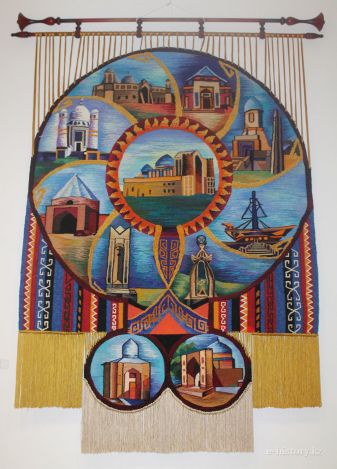 Sunny south. 2014 
Tapestry, weaving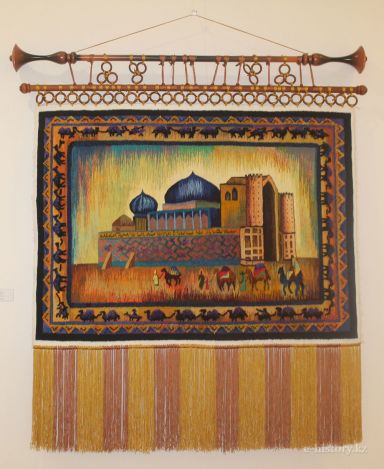 Silk Road. 2015 
Tapestry, weaving 
 The artist's works are tapestry and tekemets with a strong imprint of ancient Kazakh traditions in the form of ethnic motifs and ornaments. The works filled with history and culture of Kazakh people attract interest and relevance among the wider population both in the country and abroad. 
 By Malika Mursalimova

Use of materials for publication, commercial use, or distribution requires written or oral permission from the Board of Editors or the author. Hyperlink to Qazaqstan tarihy portal is necessary. All rights reserved by the Law RK "On author's rights and related rights". To request authorization email to
or call to 8 (7172) 57 14 08 (in - 1164)