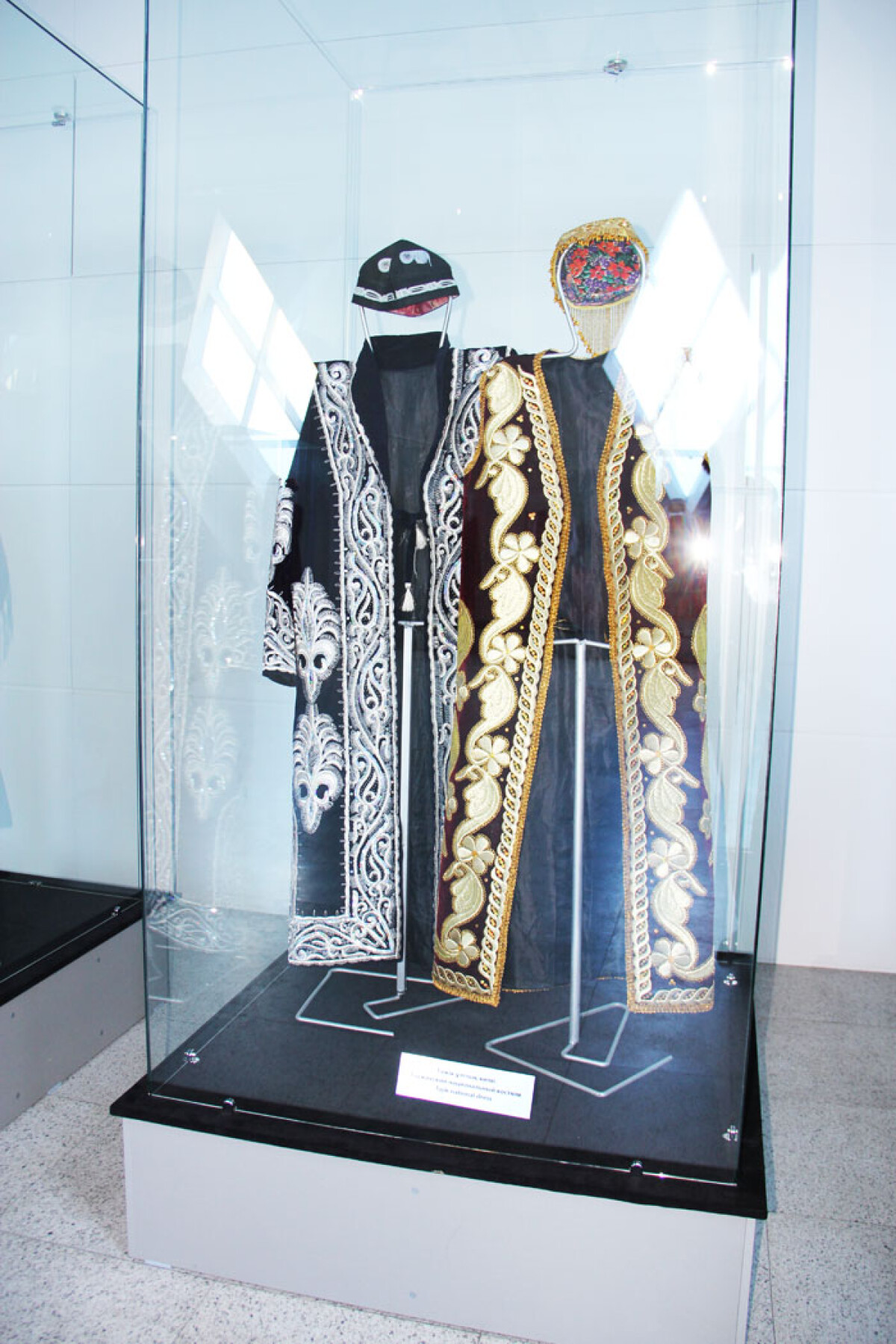 The opening of the exhibition was conducted with the fashion show in the traditional style
October 27, 2015 the opening of the exhibition of the national costume devoted to the 20th anniversary of the assembly of people of Kazakhstan and the 550th anniversary of Kazakh Khanate was held in academician K.I.Satpayev Memorial museum. 
The rich collection of the folk costumes was presented in East Kazakhstan regional ethnographic museum and architectural landscape reserve museum.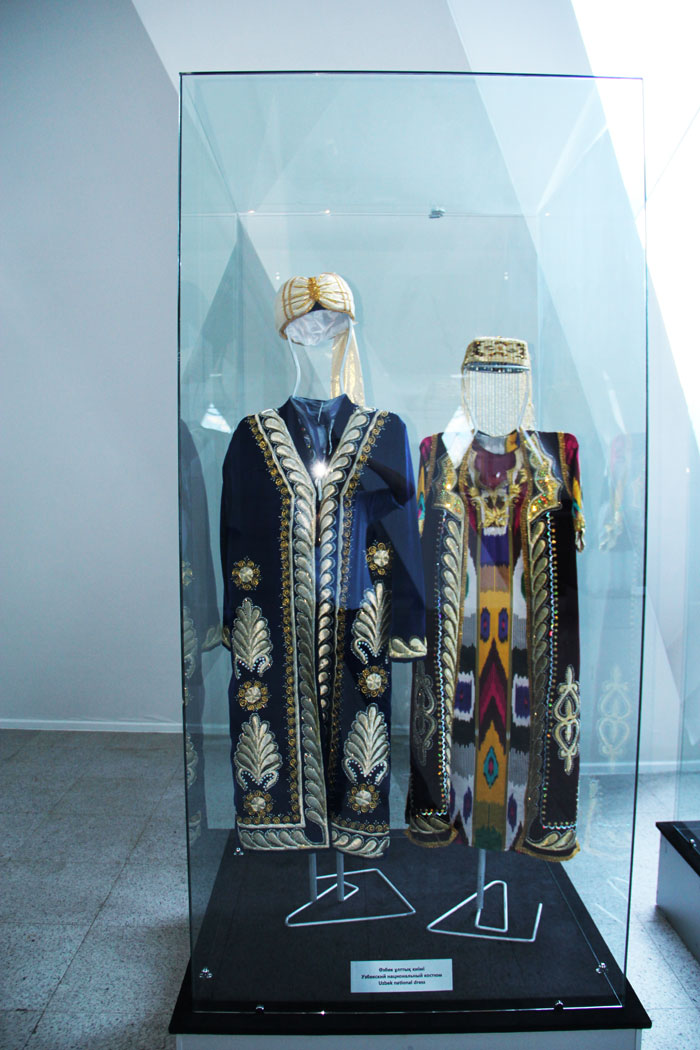 The aim of the exhibition was to reflect the richness and diversity of the folk costumes of the multinational people of Kazakhstan. The wedding, festive and casual costumes of Kazakhs, Russians, Koreans, Turkmens, Ukrainians, Tatars, Germans and other people who live in peace and harmony in the Republic of Kazakhstan are presented there. 
The funds of reserve-museum began to develop in the village Butakovo of Glubokovsky district of EKR, therefore unique Russian and old wedding and casual suits take a large place in it. Kazakh national costumes are not less interesting. It is possible to see German wedding dress, Turkmen wedding dress from homespun silk made by Turkmen seamstress, Polish folk costumes typical for Krakow inhabitants and Korean costumes on the exhibition given as gifts.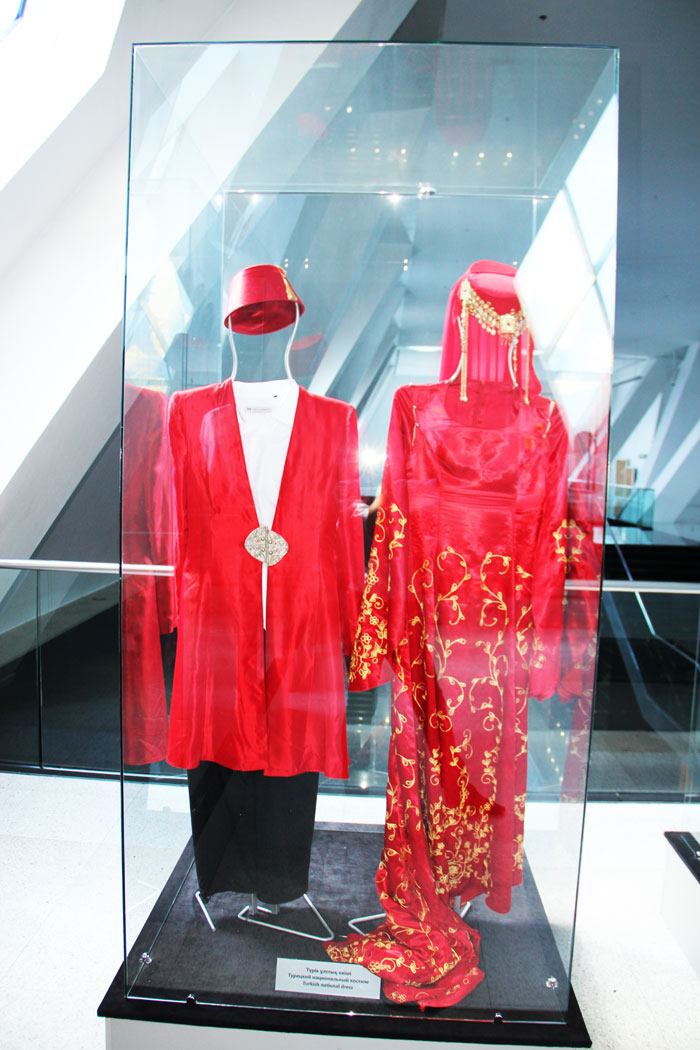 «Symbat» Academy of Design and Technology, the best educational institution in the fashion industry, design (costume design, advertisement and interior), fine and decorative art, technology and design of sewing products, economy and business, and also stage design makeup and television, theatrical costume took participation in the exhibition. Academy presented collections of traditional and modern clothes in ethnic style, hats, souvenirs and students' theses. 
Students of the educational institution are the winners of international design competitions (Czech Republic, Turkey, Russia, China, Uzbekistan, Ukraine), national competitions of theses, competitions on specialties of design, technology and designing of light industry products.
 The organizers of the event noted the special significance of the exhibition for the younger generation who needs to know the history of multinational people of Kazakhstan, the stages of development of our young state, to develop and increase our national culture. 
The Assembly of people of Kazakhstan created on the initiative of the Head of the state plays a special role there, because it provides equal rights and freedom in religion, study of the native language, keeping up traditions of ore than hundred nationalities who live on the territory of Kazakhstan.

Use of materials for publication, commercial use, or distribution requires written or oral permission from the Board of Editors or the author. Hyperlink to Qazaqstan tarihy portal is necessary. All rights reserved by the Law RK "On author's rights and related rights". To request authorization email to
or call to 8 (7172) 57 14 08 (in - 1164)