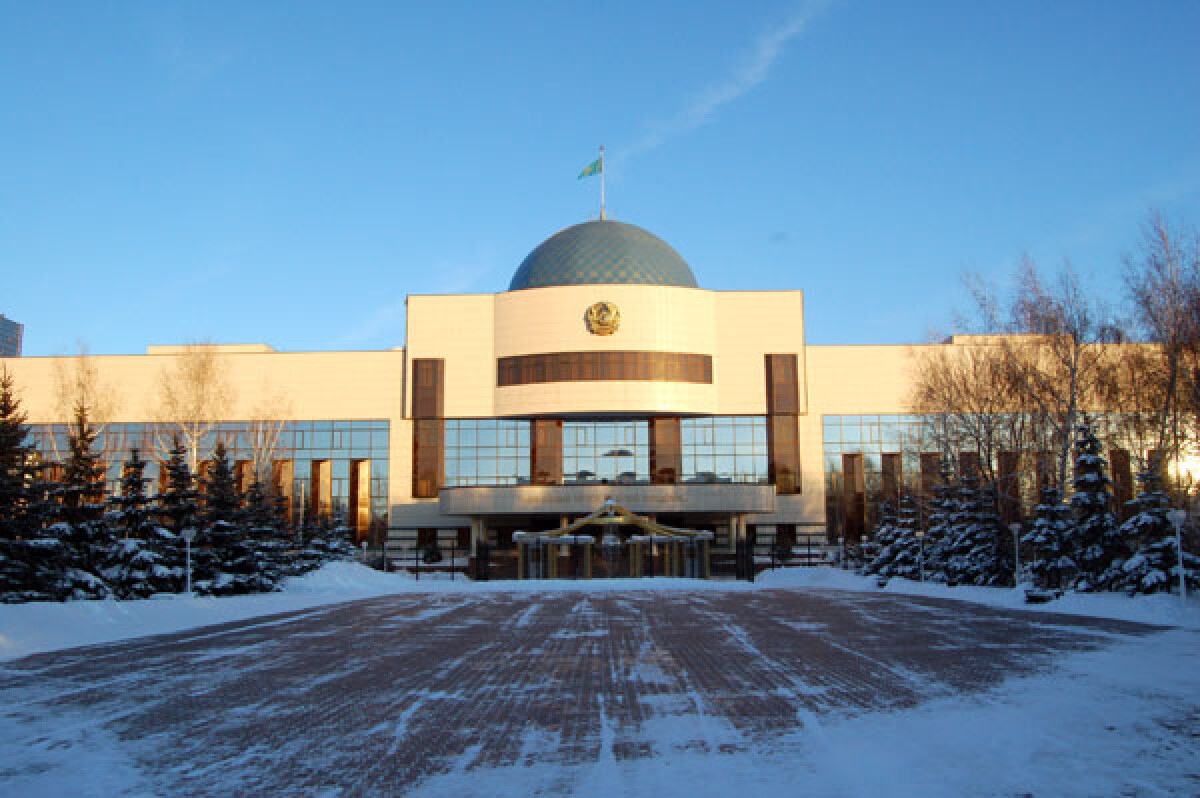 On October 28, 2015 at 5 pm in the Museum of the First President RK the opening of the exhibition "Travel to the world of fairy-tales" of Latif Kazbekov, an artist from St. Petersburg will take place.
The exhibition is organized within the limits of the international project "Dialogue through culture" in association with the representatives of the project "Free artists of St. Petersburg" and with participation of the Embassy of the Russian Federation in the Republic of Kazakhstan. 
Latif Kozhahmetovich Kazbekov was born in Kazakhstan (Aksu village of Almaty region). He graduated from Almaty art school named after Gogol (Painting Faculty) and the Russian Academy of Arts (Graphics Faculty) in Leningrad (nowadays St. Petersburg state academic institute of painting, sculpture and architecture named after I. E. Repin). The works of Latif Kazbekov are made in technique of lithography, painting, etching and book graphics. He is a teacher in St. Petersburg State University at the motion picture art department, branch of animation. L. Kazbekov is the author of 22 personal exhibitions and the participant of more than 300 exhibitions in Russia, U. S., Germany, France, England, Japan, Finland, Italy, Denmark, Holland, Belgium, Poland, Cuba, Mexico, Canada, the Czech Republic, South Korea, Greece, Switzerland, the Baltic States and the CIS. He is the winner of numerous international and native competitions of the fine arts and book arts. 
According to Dmitry Severyuhin, the art critic and the historian of the Russian culture: "... 
Latif Kazbekov is a versatile artist who is capable to do various techniques faultlessly ... He is the painter, the master of easel graphics, water colour and lithography. He is also considered one of the most popular illustrators of the children's books. In his illustrations are joined a deep sincerity and an inimitable crafty humour with the magnificent knowledge of anatomy and plasticity of animals. He has a number of the honourable awards in Russia and abroad thanks to his illustrations to seventy books of the Russian, Chinese, Indian, Scandinavian, Japanese and Arab fairy tales ...". 
The exhibition "Travel to the world of fairy-tales" is the first personal exhibition of L. K. Kazbekov in Kazakhstan. The guests of the exhibition will have a unique opportunity to examine the different author styles of the book illustration to 15 fairy tales of the people of the world. In particular, there the illustrations to the Italian, Kenyan, American, Japanese, Russian fairy tales, myths of Ancient Greece, parables and verses will be presented. The characters of Brer Rabbit from "Fairy tales of Uncle Remus" of Joel Harris and Buratino from a well-known fairy tale of A. N. Tolstoy "Golden key or adventures of Buratino" will become the most recognizable. There will be presented 98 works of the artist.
Use of materials for publication, commercial use, or distribution requires written or oral permission from the Board of Editors or the author. Hyperlink to Qazaqstan tarihy portal is necessary. All rights reserved by the Law RK "On author's rights and related rights". To request authorization email to
or call to 8 (7172) 57 14 08 (in - 1164)