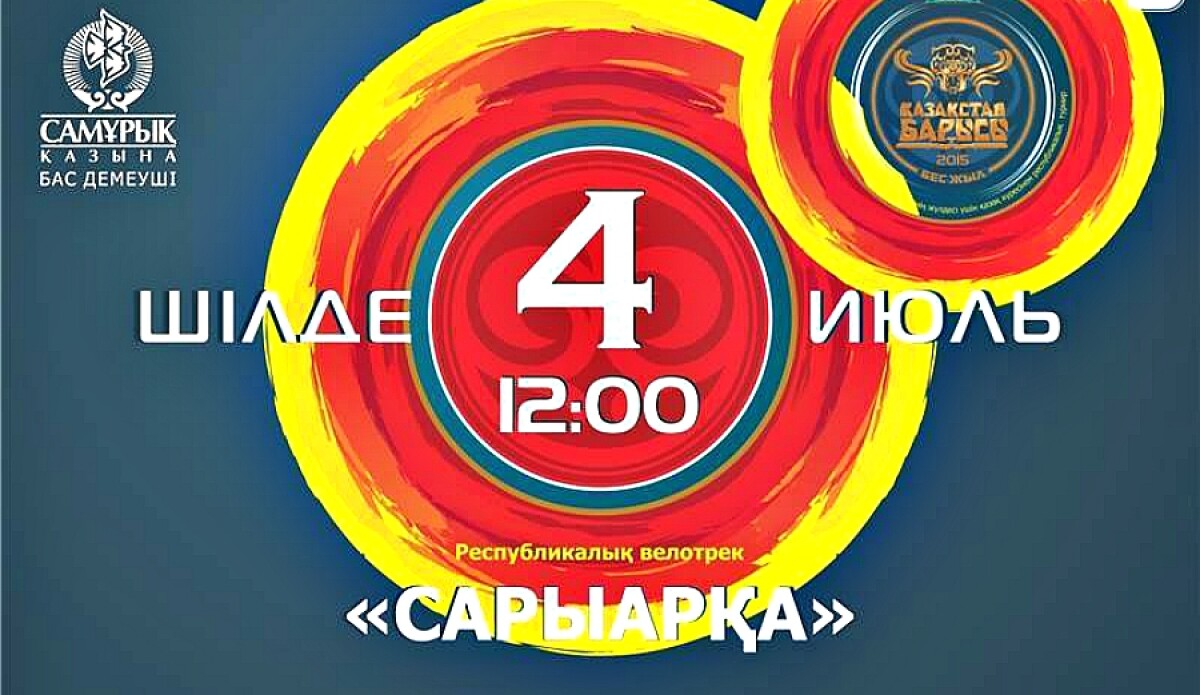 The President of the Republic of Kazakhstan congratulated all participants of the tournament and presented the "Taituyak" Trophy to the winner Beibut Ystybayev
Astana hosted the "Kazakhstan Barysy — 2015″ Kazakh Wrestling Republican Competition. Beibut Ystybayev became the winner of the competition. President Nursultan Nazarbayev congratulated and presented the "Taituyak" Trophy to him.
The President of Kazakhstan Nursultan Nazarbayev:
"This is a traditional sport for our people. Since early times boys in villages practice Kazaksha Kures (Kazakh Wrestling) hence improving their skills. Fathers teach their sons to use different technical moves. I warmly welcome the competition. I believe that in future the tournament will continue developing and the present participant will grow into sportsmen who will inherit the glory of the great Kazakh wrestlers Baluan Sholak, Kazhymukan and many others. I hope that the tournament will reach the international level and became a part of the programme of Continental and Olympic Games thereby glorifying our country. This is a great event for the nation. Our youth should attempt to have a healthy lifestyle and improve their physical condition. Thus, our state and society will obtain the strong basis".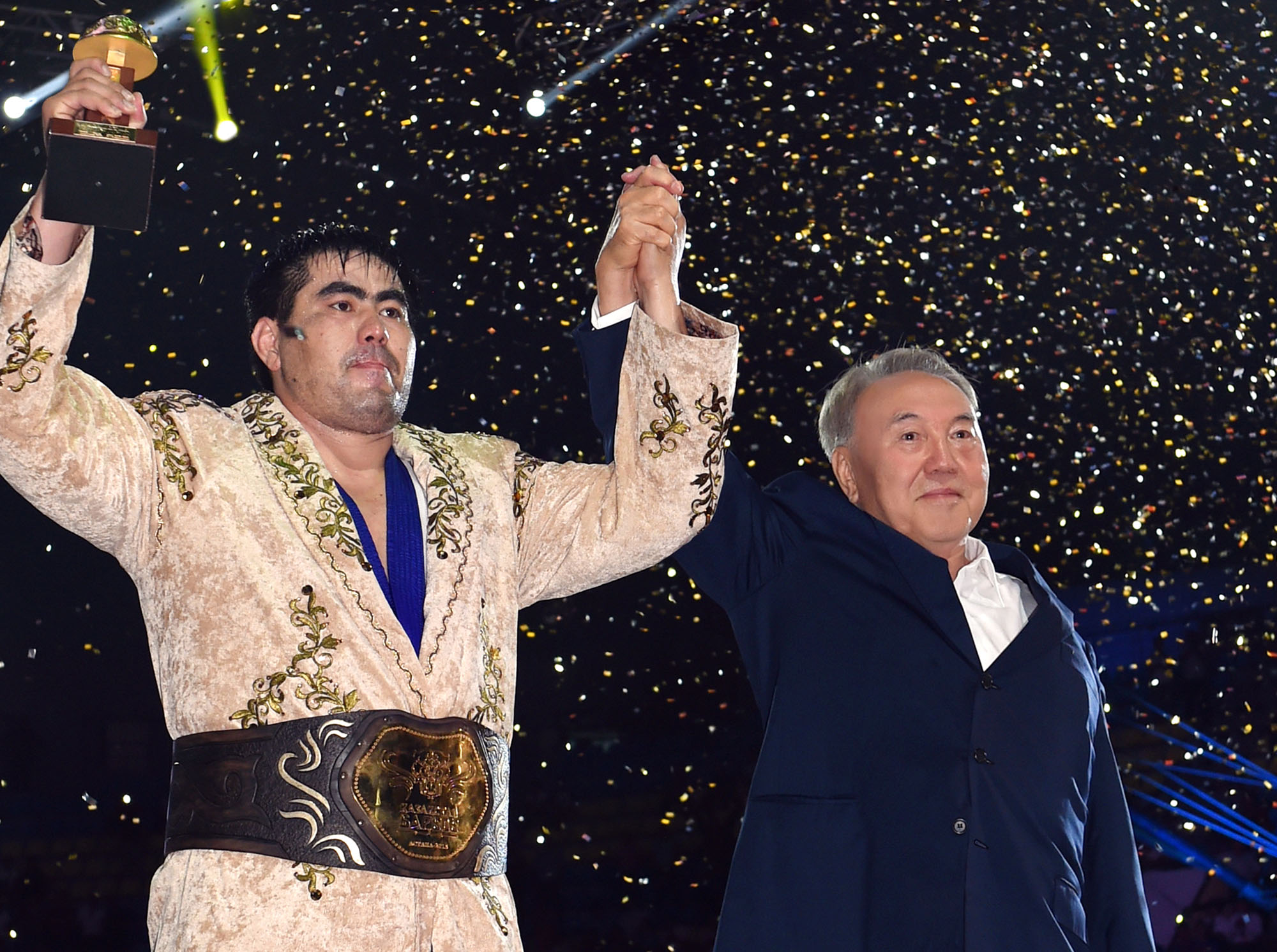 32 wrestlers who had passed through the three preliminary rounds and the last year's winner Murat Tursynov participated in the competition. In the final Beibut Ystybayev defeated Ruslan Abdyrazakov from Kyzylorda who won the silver medal of the national competition. Gani Seidildayev from Astana became the bronze prize winner.
The prize pool of the "Kazakhstan Barysy" Republican tournament is 225,000 USD, including those 35,000 USD for the participants' coaches. The champion obtained a certificate for the amount of 150,000 USD. That is Ystybayev's second victory in the history of Kazakhsa Kures.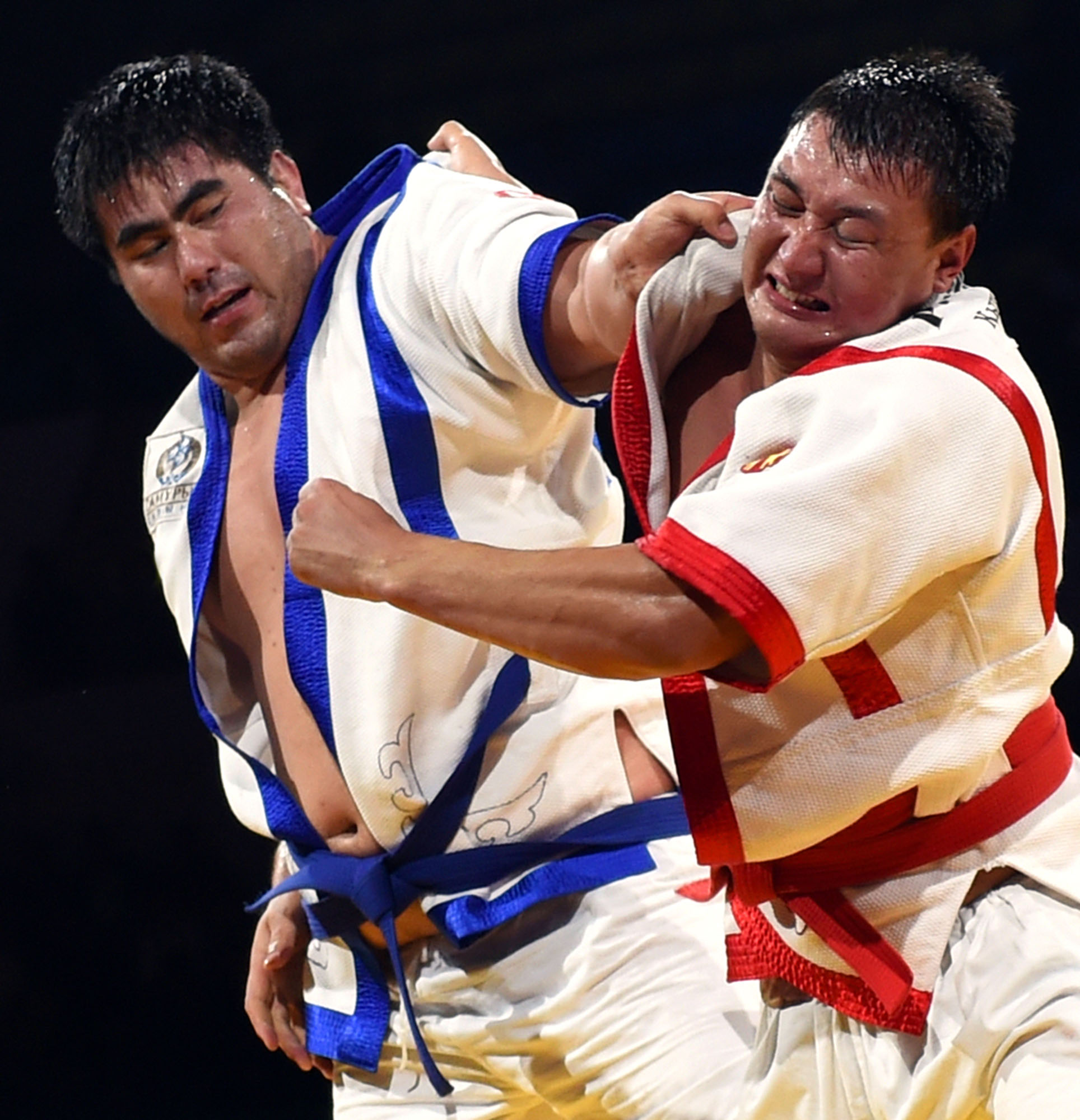 The Champion Beibut Ystybayev:
"I participated in all five tours. I trained in Japan together with the national judo game. Certainly, it is not only my victory — I thank coaches and teammates. I have been wrestling for a number of years and feel that the youth is prepared well.
We notice that Kazakhsa Kures is one of the most ancient sports which history is closely related to the history of the Kazakh nation. Until 1928, there were no Kazakhsa Kures rules, and the age and weight of wrestlers were not taken into account. Competitions were conducted under the verbally announced rules proposed by wrestlers. People strictly followed and passed them from mouth to mouth. Each region had own wrestling rules. Wrestlers' uniforms were consistent with the local climate. People still use the words "invincible" and "unwavering" describing the strongest wrestler.
Use of materials for publication, commercial use, or distribution requires written or oral permission from the Board of Editors or the author. Hyperlink to Qazaqstan tarihy portal is necessary. All rights reserved by the Law RK "On author's rights and related rights". To request authorization email to
or call to 8 (7172) 57 14 08 (in - 1164)