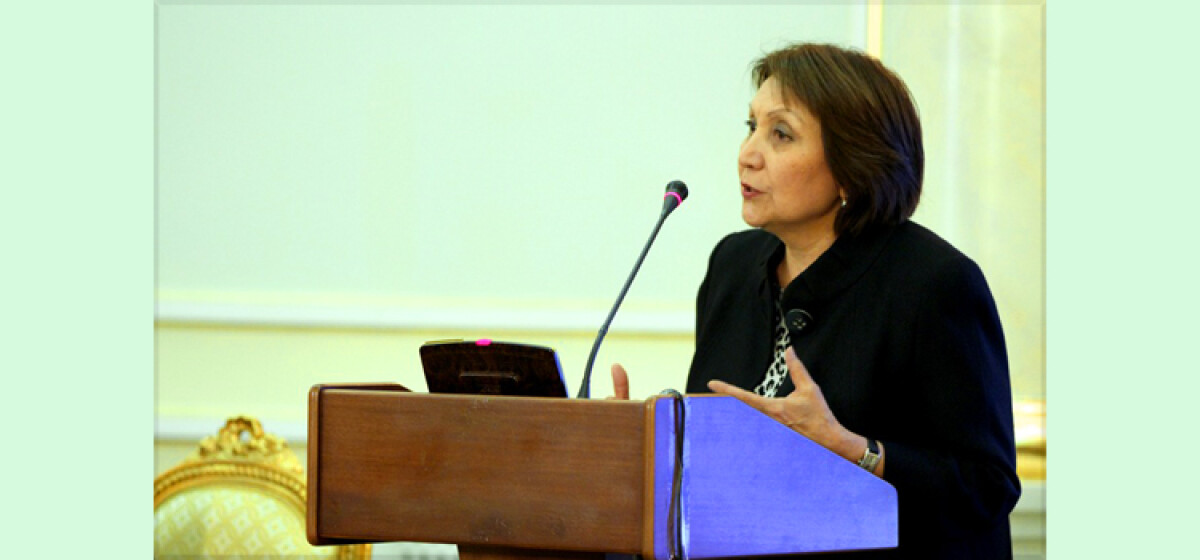 The head of the Institute of Oriental Studies named after R.Suleymenov Meruert Abuseitova reported about preliminary results of expeditions Kazakh scientists in foreign archival centers
Today, in Akorda was held III meeting of the Interagency Working Group for the Study of the nation's history, during which the preliminary results of the Kazakh scientists in foreign archival centers acted as Head of Department at the Institute of Oriental Studies named after R.Suleymenova Meruert Abuseitova lead by the State Secretary of Kazakhstan Marat Tazhin.
«In general were organized field trips of Kazakh scientists in foreign funds of ten countries: Iran, India, China, Egypt, Turkey, Mongolia, the United Kingdom, Germany, Uzbekistan and Russia. Today, 20 scientists completed scientific expeditions. Participants of the expedition did a lot of work such as identification of photographic images and copying Turkic stone and hand manuscripts' sources on recovery of historical memory, history and development of the Turkic Khanate, revealed information on the existence of historical continuity and unified communications ethno-geographical Turkic tribes before the era of Genghis Khan», — said M. Abuseitova.
From Mongolia, China and Germany were brought up the copies of historical evidence on the history of early nomads based on ancient, Turkic runic stone, ancient Indian, Chinese sources that give an idea of proto-, and ancient history of Turkic period (in particular, the Kazakh peoples).
«During the trips to Egypt, Iran, Turkey, Uzbekistan, China, India, Russia and the United Kingdom were identified and brought copies of archival material on the history of Turkic Khorezmshakhs, History of the Mongols, Uighurs, all Muslim rulers, the history of Genghis Khan, Amir Temir and copies of oriental manuscripts in the Bodleian and British libraries in the First historical Archives of China, Amir Raza library in Rampur India, Salardzhang Museum in Haydarabada, the National Archives of the Republic of Kalmykia», she said.
According Meruert Abuseitova, from the First Historical Archives of China in Kazakhstan were delivered copies of archival documents of the Qing Empire, related to Kazakh history. «These documents cover the period from late 1730 to mid-1911 and reveal the history of Kazakh-Chinese political, foreign policy and economic relations. Among the letters to the rulers of the Kazakh rulers of neighboring states have unique information about the correspondence Abylaikhan, Bolat Khan Sultan, Sultan Uali and other Kazakh khans and sultans»,- said the scientist.
translated by D.TAUKEBAYEVA
June 7, 2014
Use of materials for publication, commercial use, or distribution requires written or oral permission from the Board of Editors or the author. Hyperlink to Qazaqstan tarihy portal is necessary. All rights reserved by the Law RK "On author's rights and related rights". To request authorization email to
or call to 8 (7172) 57 14 08 (in - 1164)